The Future of Work is Here
In this digital era, the future is not far away—in fact, it's here. While many of us still anxiously await cars that can fly--#damnyouGeorgeJetson!--the worker and the workplace of the future are already changing the way work is done. And more change is coming. Check out the following overview of a forthcoming book authored by John Boudreau, with David Creelman and Ravin Jesuthasan, on this topic ("Lead The Work" due out this fall) What the Talent Life-Cycle Looks Like in A World Beyond Employment.
To investigate the degree to which organizations are reevaluating how work gets done and who performs it, i4cp is collaborating with John Boudreau (also a member of i4cp's Thought Leader Consortium) on an in-depth research study of the Future of Work. A central element of this study is exploring the extent to which that shift in how work gets done will redefine how organizations recruit, develop, engage, and retain workers.
A major component of this Future of Work research is interviews we are conducting with chief HR officers from many of the world's most influential organizations. If you or your organization's head of HR are interested in taking part in this study, please contact me (kevin.martin@i4cp.com). All who take part will receive a copy of "Lead The Work" signed by John Boudreau, an executive brief that summarizes the key findings of our collaborative research study, and an invitation to an exclusive online discussion with Boudreau and i4cp co-founder Jay Jamrog.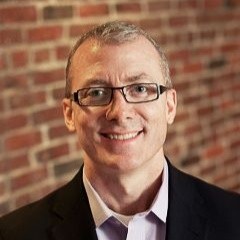 Kevin Martin is the chief research officer at i4cp. A highly sought-after international keynote speaker on all aspects of human resources and talent management, Kevin has been recognized as a "Top 100 HR Influencer" by HR Examiner, is a renowned keynote speaker, and has been published in Forbes, Wall Street Journal, and HBR.