2021/2022 Featured Speakers
Continuing i4cp's history of assembling stellar line-ups of top business leaders, authors, academics, and thought leaders, some of our featured speakers are below (more will be announced soon).
Want to apply to be a speaker?
2021 Virtual Conference Speakers
About Tracey Franklin
As Chief Human Resources Officer, Tracey Franklin leads Moderna's talent and organizational strategy. She previously was Vice President, HR Chief Talent and Strategy Officer at Merck.
Tracey Franklin, Moderna
About Don Sull
Senior Lecturer at the MIT Sloan School of Management, where he directs the Strategic Agility Project and Culture 500, Don teaches courses on competitive strategy and strategy execution.
Don Sull, MIT
About Brian Miller
As Chief Talent & Diversity Officer at Adobe, Brian's aspiration is to unlock the full potential of our employees, while ensuring differences are valued and people feel connected, developed and respected.
Brian Miller, Adobe
About Amy Coleman
Amy is Microsoft's CVP, HR & Corporate Functions. She leads HR Strategy, HR Planning, Venture Integration HR, and Microsoft's central Employee Relations function.
Amy Coleman, Microsoft
About Terri Hatcher
Terri is the Chief Diversity and Inclusion Officer for NTT DATA Services responsible for driving processes and programs that create a diverse, inclusive and equitable workforce.
Terri Hatcher, NTT DATA Services
About Rod Adams
PwC's Talent Acquisition & Onboarding Leader, Rod is responsible for hiring more than 15,000 full-time professionals and interns annually.
Rod Adams, PwC
About Nicholas Bloom
A professor of economics at Stanford, Nick's research focuses on measuring and explaining management practices across firms and countries.
Nicholas Bloom, Stanford
About Clint Wallace
The SVP Human Resources for Sanofi's North America organization, Clint helps drive the organizational climate necessary to innovate in a highly competitive environment.
Clint Wallace, Sanofi
About Elke Manjet
As SVP, Global Head of Talent Attraction for SAP, Elke's mission is to attract the best and most diverse talent for SAP's future.
Elke Manjet, SAP
About Dawn Jones
Intel's Chief D&I Officer and VP of Social Impact, Dawn leads the company's global diversity and inclusion strategy, as well as Intel's investments and programs, driving positive global impact.
Dawn Jones, Intel
About Scott Pitasky
Scott is the SVP, Chief People Officer at Unity Technologies. He has held former HR leadership roles at Amazon and Starbucks.
Scott Pitasky, Unity Technologies
About Rob Cross
For over a decade, Rob Cross's research, teaching and consulting has focused on applying social network analysis ideas to critical business issues for actionable insights and bottom-line results.
Rob Cross, Babson College
About Greg Till
As the Chief People Officer at Providence, Greg and his team aim to transform healthcare by bringing their innovative vision for the future of work to life.
Greg Till, Providence
Sharawn Connors
Sharawn Connors is the Chief Diversity and Inclusion Officer at Micron Technology.
Sharawn Connors, Micron Technology
Jill Christensen
One of the highest-rated speakers in the world today, Christensen was named a Top 200 Global Thought Leader to Watch in 2021 and is author of Remote 101: The Secret to Engaging Virtual Workers.
Jill Christensen, Author
About Verne Harnish
Founder of the world-renowned Entrepreneur's Organization, and CEO of Scaling Up, Verne is also the bestselling author of Mastering the Rockefeller Habits and the award-winning Scaling Up.
Verne Harnish, Scaling Up
About Jennifer Landis
Jennifer Landis is the SVP and CHRO at Black Hills Corporation, a vertically integrated energy company with a mission of improving life with energy and a vision to be the energy partner of choice.
Jennifer Landis, Black Hills
About Anita K. Jensen, Ph.D.
An experienced organizational psychologist, Anita is the SVP, Organizational Learning & Development at Thomas Jefferson University & Jefferson Health.
Anita K. Jensen, Ph.D., Thomas Jefferson University & Jefferson Health
About Samantha Inch, CPC, CAPP
As the Manager of Employee Emotional Health Resources, Samantha is a positive psychology educator, wellness program developer and champion of mental health.
Samantha Inch, CPC, CAPP, Thomas Jefferson University & Jefferson Health
About David Plink
David has seen Top Employers spread its wings to 121 countries/regions, enriching the working lives of more than seven million people.
David Plink, Top Employers Institute
2022 In-Person Conference Speakers
About Alan Murray
CEO of Fortune Media, Alan oversees the business and editorial operations of the independent media company. He also writes a popular daily newsletter, the Fortune CEO Daily.
Alan Murray, Fortune Media
About Amy Edmondson
Novartis Professor of Leadership and Management at the HBS, Amy has been recognized by the biannual Thinkers50 global ranking of management thinkers since 2011.
Amy Edmondson, Harvard Business School
About Dean Carter
Strategic leader of Patagonia's human resources, finance, and legal teams, Dean's goal is to further the company's unique business model, providing that companies can "Do Well and Do Good."
Dean Carter, Patagonia
About Karen S. Carter
Karen serves as CHRO and Chief Inclusion Officer for Dow. She is responsible for developing and implementing human resources policies and practices to support the company's global workforce.
Karen S. Carter, Dow
About Jacqui Canney
The Chief People Officer for ServiceNow, Jacqui leads all talent strategies for its rapidly growing global workforce of more than 14,000 employees. She formerly led HR at WPP and Walmart.
Jacqui Canney, ServiceNow
About Obed Louissaint
The SVP of Transformation and Culture at IBM, Obed is responsible for reinventing people systems and culture to enable innovations to the marketplace quickly.
Obed Louissaint, IBM
About Marie Potter
Senior Director of Culture and Development at Getty Images, Marie leads the unique combination of L&D, DE&I, and People Analytics.
Marie Potter, Getty Images
About Rob Cross
For over a decade, Rob Cross's research, teaching and consulting has focused on applying social network analysis ideas to critical business issues for actionable insights and bottom-line results.
Rob Cross, Babson College
Recent Speakers
We're proud to have connected attendees with some of the most forward-looking and innovative thinkers and executives.
About Brené Brown
Brown is the author of four #1 New York Times bestsellers: The Gifts of Imperfection, Daring Greatly, Rising Strong, and Braving the Wilderness.
Dr. Brené Brown
About Dan Pink
Pink is the acclaimed author of #1 New York Times bestsellers Drive and To Sell is Human.
Dan Pink
About Patty McCord
Patty McCord, former chief talent officer of Netflix, brings the Silicon Valley concepts of fresh ideas and innovation and applies them to rethinking the way we work.
Patty McCord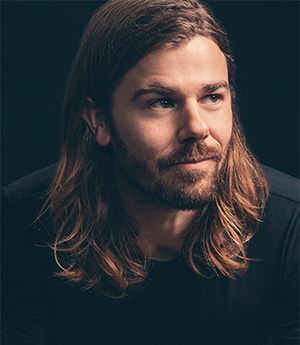 About Dan Price
Dan Price is the CEO of Gravity Payments. Honored as Entrepreneur of the Year in 2014, he earned international recognition for increasing the minimum wage for his workforce to $70,000.
Dan Price
About John Boudreau
John Boudreau is recognized for breakthrough research on human capital, talent, and sustainable competitive advantage. His latest focus is on reinventing jobs by applying automation to work.
John Boudreau
About Tom Rath
Tom Rath is an author and researcher who has spent the past two decades studying how work can improve human health and well-being. His 10 books have sold more than 10 million copies.
Tom Rath, Bestselling Author
About Diane Gherson
As former CHRO at IBM, Diane shaped a culture of continuous learning, innovation and agility. She has also digitally transformed the HR function, incorporating AI and automation across all offerings.
Diane Gherson, IBM
About Marshall Goldsmith
Marshall is ranked the world's #1 executive coach and is the only person to be honored twice by Thinkers50 as the top-ranked Leadership Thinker in the World.
Marshall Goldsmith
About Tameika Pope
Tameika Pope is the Chief Human Capital Officer of the United States Federal Reserve Board of Governors in Washington, D.C., also known as the U.S. Central Bank.
Tameika Pope