i4cp is honored to work with some of the leading minds in human capital. The i4cp Thought Leader Consortium provides input to i4cp's research agenda and content offerings, and offers insight to i4cp and its members on today's most pressing people management issues. Members include:
John Boudreau
John Boudreau is recognized worldwide for breakthrough research on the bridge between superior human capital, talent and sustainable competitive advantage.
Get John's take on strategy execution.
Rob Cross
For over a decade, Rob Cross's research, teaching and consulting has focused on applying social network analysis ideas to critical business issues for actionable insights and bottom-line results.
Marshall Goldsmith
Marshall Goldsmith is a thought leader and expert in leadership who is also a million-copy selling author or editor of 33 books. His newest book teaches leaders to be the kind of confident coaches integral to learning organizations.
Get Marshall's take on global leadership development.
China Gorman
China Gorman is the former CEO of the Great Place to Work Institute and COO of SHRM. She specializes in the career transition, executive coaching, and leadership development arena.
Get Amy's insights on organizational change.
Amy Kates
Amy Kates works with leaders and their teams to assess organizational issues, reshape structures and processes, and build depth of management capability. She also teaches in the Executive MBA programs at several universities.
Get Amy's insights on organizational change.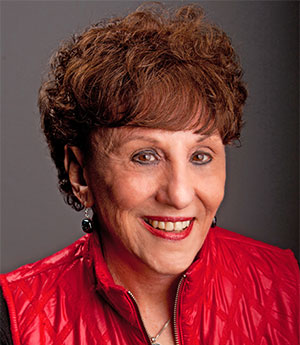 Dr. Beverly Kaye
Dr. Beverly Kaye is an international bestselling author and a leading authority in the world of modern workplace performance. She has dedicated her life's work to helping individuals and organizations grow in a workplace that fosters greater commitment, fulfillment, and humanity.
Ed Lawler
BusinessWeek has proclaimed Ed Lawler as one of the top six gurus in the field of management, and is consistently considered by various sources as one of HR's most influential people.
Charlene Li
Charlene Li is the author of the New York Times bestseller Open Leadership. She is one of the foremost experts on social media and technologies and a thought leader on leadership, strategy, social technologies, interactive media and marketing.
Sue Meisinger
Sue is the former president and CEO of SHRM and a recognized expert on adding value to organizations through effective human resource management, emerging trends and legislative issues confronting the profession. She is also a columinst for HR Executive magazine.
Jeffrey Pfeffer
Jeffrey Pfeffer has won the Richard I. Irwin Award presented by the Academy of Management for scholarly contributions to management. He is listed in the top 25 management thinkers by Thinkers 50, and as one of the Most Influential HR International Thinkers by
HR Magazine
.
Get Jeffrey's take on cultural agility.
Tom Rath
Tom Rath is one of the most influential authors of the last decade. He studies the role of human behavior in health, business, and economics. Tom writes and speaks on a range of topics, from wellbeing to organizational leadership.
David Rock
Dr. David Rock coined the term "NeuroLeadership" and is the director of the NeuroLeadership Institute, a global initiative bringing neuroscientists and leadership experts together to build a new science for leadership development.
Maynard Webb
Maynard Webb is a 30-year veteran of the technology industry. An active leader in the technology and business community, Maynard serves as a board member, investor, philanthropist and mentor to young entrepreneurs.
Pat Wright
Through his research, teaching, consulting and public service activities, Professor Wright has traveled much of the world speaking about strategic human resource management.
Get Pat's take on CEO succession.