New Voice in the C-Suite: The Chief Accessibility Officer
Meet Frances West, IBM's first Chief Accessibility Officer. West was named to the position this past summer--she previously served as global director of the Human Ability & Accessibility Center at IBM Research. In her role as CAO, West addresses IBM's policies and practices on accessibility.
"IBM has long embraced accessibility to create an environment where all individuals can do their job and reach their full potential," West said in a
prepared statement
when the announcement of her appointment was made. "We believe that technology can bridge individual differences, enable a diverse pool of talent in the workplace and improve lives. We are at a crossroads where we can begin to personalize every experience and integrate technology in ways that will be very powerful."

West recently spoke at the annual U.S. Business Leadership Network conference (USBLN advocates for disability inclusion in the workplace, supply chain, and marketplace) and asserted that the issue of accessibility isn't one that encompasses a small segment of the workforce or the population. "This is about all of us," she said, noting that people over the age of 50 have a one in four chance of having at least one disability; those who are age 60 have a one in two chance. "It's a mobile world; everything should be easily accessible to everyone."

In announcing the creation of the C-level role, IBM reinforced that accessibility is one of its core missions. "In addition to the more than one billion people with disabilities worldwide, there are aging populations and people with language, learning and literacy challenges. As mobile devices become the primary means of engaging consumers, workers and citizens, they can become a transformational platform to broaden accessibility," a company spokesperson said. IBM has long been integrating technology such as text-to-speech, voice recognition, personalization, and applications to improve accessibility in its workplace.

At Microsoft, ensuring disability inclusion is an integral part of the company's commitment to diversity. Rob Sinclair, Microsoft's CAO, is responsible for the company's worldwide strategy to develop software and services that make it easier for people of all ages and abilities to see, hear, and use their computers. "As Microsoft's CAO, I understand well the challenges and rewards of leading accessibility across a large organization. Building a culture of inclusive innovation through policies, standards, and procedures starts by recognizing the importance of having someone in charge of the effort. And the growing complexity of the technology landscape means that accessibility can only be achieved in collaboration and partnership with other organizations, companies and individuals around the world," Sinclair wrote in Microsoft's Accessibility Blog, congratulating West on her appointment. Sinclair predicts that a new generation of accessibility professionals is on the horizon and that the title of CAO will become more common in response to global demand for assistive technology, accessible devices, and software and content.

West agrees, citing research that predicts that in 2015, more organizations will have technology projects in the works that support the enablement of disabled people in the workplace to both address compliance and help develop more productive endpoint solutions.

"Accessibility that is grounded in a company's values can bridge individual differences, better connect with customers, enable a diverse pool of talent in the workplace, and improve the standard of living for all members of society," says West.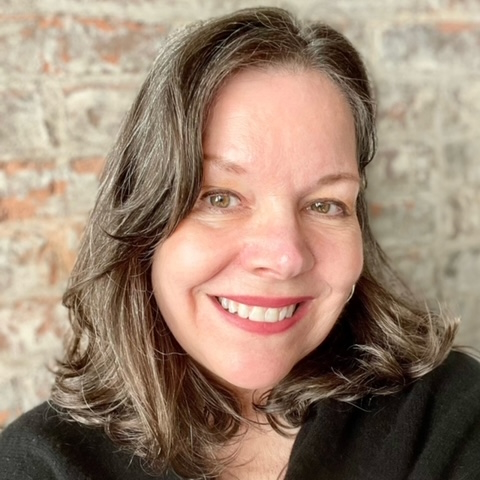 Lorrie is i4cp's Vice President of Research. A thought leader, speaker, and researcher on the topic of gender equity, Lorrie has decades of experience in human capital research. Lorrie's work has been featured in the New York Times, the Wall Street Journal, and other renowned publications.