One-on-One with Stephen M.R. Covey
i4cp's managing editor, Lorrie Lykins, sat down with Stephen M.R. Covey, sought-after and compelling advisor on trust, leadership, ethics and high performance, who will be speaking at the i4cp 2011 Annual Conference, and asked him a few questions loosely based on the well-known Proust Questionnaire, which has been famously adopted by James Lipton, the iconic host of the A&E program Inside the Actor's Studio. We thank the speakers for their candor, humor, and willingness to participate in this less-than-traditional interview.
What is your favorite word?
"Create" or the derivatives of the word - creative, creativity, creation, the whole idea of being able to make something out of nothing. I also love the word "love."
What is your least favorite word?
Hate and its derivatives because of the connotations and it being the opposite of love.
What turns you on?
Insight. The whole notion of trying to not be predictable but to find insight that is of value in other people's work and to try to provide insight into my own work. If it's just predictable and not insightful then I don't think it carries the same value. So what inspires me is seeking insight.
What turns you off?
When I'm too focused on the here and now to the point that I'm heavily weighed down, it's the equivalent of being so bogged down with things on top of me that I'm not able to find space, be it mental or physical space - and I feel crunched for time.
Before I give presentations I have some processes that I go through - a sort of ritual. I try to make time to meditate and ponder and connect - I try to create those opportunities because life is too busy, so I have to make a conscious effort to seek some time to have quiet and solitude.
What sound or noise do you love?
I love the sound of children's voices -- not only because of how I love my own children but because of what children represent - hope, optimism, love, kindness, and acceptance versus judgment. So when I hear children, be it at a school or in church or in the home, I just love the sound of their voices.
I travel a lot and when I come home from a trip my favorite sound is to hear my eight-year-old daughter say "Daddy's home!" - There's nothing like that for me.
What sound or noise do you hate?
The sound of contention.
I don't mind people having disagreements but they need to be civil about it and be respectful and start from a place of good will. Contention, anger and hostility and situations in which there is no fair-mindedness involved and people aren't giving good will to one another is a turn-off. Whenever there is an agenda-filled environment it manifests into what I call a place of contention.
I remember that when I was growing up my father and mother had an expression in our home that let us know they wanted peace and harmony - they referred to "sounds of love" - which was a message that we should treat each other as brothers and sisters in spite of disagreements and all that goes on with kids.
What profession other than your own would you like to attempt?
I would love to do something with documentary filmmaking. I find a well-done documentary to be fascinating and insightful and - well, there's just nothing like it. I don't know that I have the talent for it but the process behind it seems quite interesting.
What profession would you not like to attempt?
Anything that did not involve working with people and ideas would be very difficult for me.
Who or what has been the most significant influence on your professional career?
Two people, first, my father, Dr. Stephen R. Covey, who has been not only a great father to me but also a mentor and thought leader who helped shaped my thinking and view of the world profoundly.
And John Walsh, my first boss, who took a chance on me and hired me for my first meaningful job after college. This was a real estate development firm called Trammell Crow Co. I had been hired by the managing partner of the firm but none of the partners really wanted to put me in their office and I was really feeling like no one wanted me and that I wasn't the right fit for them. But John Walsh wanted me and saw something in me that I didn't see in myself and because he believed in me and extended trust, I responded to that and rose to the occasion. Today I try to reciprocate by doing the same for others that John did for me. My career since has shifted and I am involved in leadership development but I was on the business side for many years. Then I decided to shift to the thought leader side when I reached a point where I felt like I had something to say as a doer rather than as a theorist with an MBA - as a former CEO I have practical experience which lends credibility. Given that my message of trust is often viewed as a soft mission I'm now able to show that there's more to it than that.

If you could travel back in time and deliver a message to yourself at the age of 20 what might that be?
I would say to myself, "Stephen, things are going to work out beautifully. Enjoy the journey, enjoy the adventure and have a great ride. And don't worry."
Stephen M.R. Covey will present "The Speed of Trust" at the i4cp 2011 Annual Conference: Next Practices of High-Performance Organizations. The conference takes place March 15 - 18, 2011 at the InterContinental Montelucia in Scottsdale, Arizona.

Learn more about the conference and Stephen M.R. Covey's presentation.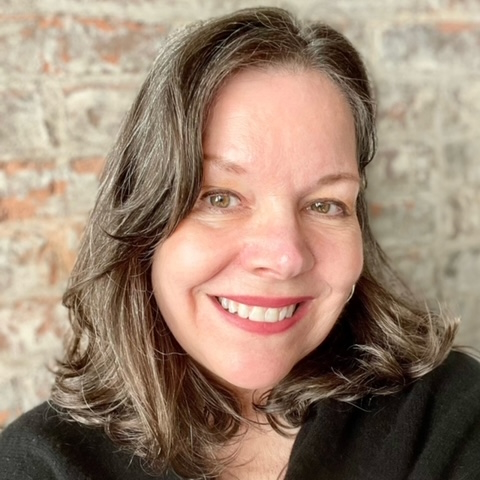 Lorrie is i4cp's Vice President of Research. A thought leader, speaker, and researcher on the topic of gender equity, Lorrie has decades of experience in human capital research. Lorrie's work has been featured in the New York Times, the Wall Street Journal, and other renowned publications.