Peer Connection: Jack in the Box on Corporate Universities
Company Overview:
Jack in the Box, based in San Diego, is a restaurant company that operates and franchises Jack in the Box® restaurants, one of the nation's largest hamburger chains, with more than 2,200 restaurants in 18 states. Additionally, through a wholly owned subsidiary, the company operates and franchises Qdoba Mexican Grill®, a leader in fast-casual dining, with more than 500 restaurants in 42 states and the District of Columbia.
The Conversation:
| | |
| --- | --- |
| Date: | April 27, 2009 |
| Company: | Jack in the Box |
| Interviewee: | Lee Rivera |
| Job Title: | Manager, Training and Development |
| Interviewer: | Lorrie Lykins |
Lee Rivera contacted i4cp seeking connections with other members with whom he could discuss various issues related to corporate universities.
How was your overall experience in seeking out conversations with other i4cp members?
Well, it was immediate. I was getting e-mails and calls and messages the same week that I asked for assistance from i4cp from members saying, "Hey, we would love to share information with you, when can we set something up?"
That immediate response was quite a pleasant experience, more than we would expect from any other support organization - the fact that people were excited about wanting to share information and that we're part of a membership with others who are open about sharing in great detail how their business model works is great.
What were you looking for in particular?
Since 2006 we have been branding what we call "Jack University," which has been a way of putting a label on some of the training initiatives we have provided for corporate employees as well as our field employees, to make that association about where the training is coming from.
But it was more of a loosely fitting kind of branding or structure in terms of how we deliver these corporate training initiatives. We have never had a formal or specific entity within Jack in the Box that drove that.
We had been doing our own research but what we were finding was more academic and what we wanted to do was avoid reinventing the wheel, so we were looking for some tried-and-true corporate practices.
We wanted to talk with other organizations to try and get some information about how they had successfully implemented training university systems within a corporate setting. What we got through i4cp was four different perspectives from companies in four industries which covered everything from organizational structure for corporate university systems and the philosophy behind how the organizations instituted those.
We had an opportunity through i4cp to actually make a site visit to Qualcomm and spend some time with one of their senior managers and a senior director who support their whole learning support structure - their model spoke more to the customer training needs because of the product line, which is a little different from what we're doing, but it was very helpful. We also talked with Intel and a few others and through these conversations we got some validation about what we wanted in a model for the Jack University system.
Having member companies who felt that they were able to share their procedural and structural documents without compromising proprietary information on either part - we felt free to exchange information and the logic behind it and that was really helpful, especially because it wasn't theoretical information - it was information based on real-life experience we could adopt with modifications to make our own.
Do you think the information you gathered from other i4cp members saved you some time in the long run?
No doubt about it. It was a time-saver and also a confidence-builder. We felt like - hey someone else has done it successfully, so can we. It made the process faster for us and we ended up developing things sooner rather than later because of the benefit of having that information sharing.
We had a long membership with CLC and we weren't able to get that type of collaboration with them. The information and research they provided was typical of what any information system can do and what we can do ourselves. Being able to reach out to specific members though i4cp and have that free flow of information is totally unique in my experience.
The service level at i4cp is the type of collaboration you would expect only during a face-to-face meeting with someone you already know. Those phone conversations were so easy and I felt like I already knew everyone I spoke with because we had that common bond of being i4cp members. And even after the phone call you know you can reconnect with those other members - everyone said "Call anytime if you need anything," and I got the sense that they really mean it.
Later it was exciting for me personally to connect with another i4cp member organization that was in the process of researching how to set up a corporate university system too. I felt like I had an opportunity to repay a kindness with a kindness and the member I spoke with was happy to hear about what we are doing and how we are progressing.
Kind of a pay-it-forward sort of thing, isn't it?
Exactly.
How are things progressing for you now?
We are on our way! We have established different schools and have deans of each school - senior executives within Jack in the Box who have embraced the model very enthusiastically.
We are doing things we probably should have done a long time ago but at the time - back in 2006 it seemed like an overwhelming project to tackle. But starting with doing research on the i4cp Website, which is truly a collaborative environment, and then putting out that call for help really made everything start to happen. When I first looked at the Website I said to myself, "This is exactly what we need," which was not how I felt about the CLC site.
Before, "Jack University" was just a name without much really behind it. Now it's a different story. It's funny - now we're perceived as the experts because of the information we have been able to gather. We're really not, but the information that's been shared with us has helped us come a long way and we're very appreciative of everyone making themselves available and meaning it - they follow up and actually follow thorough - not the usual. We look forward to future collaboration.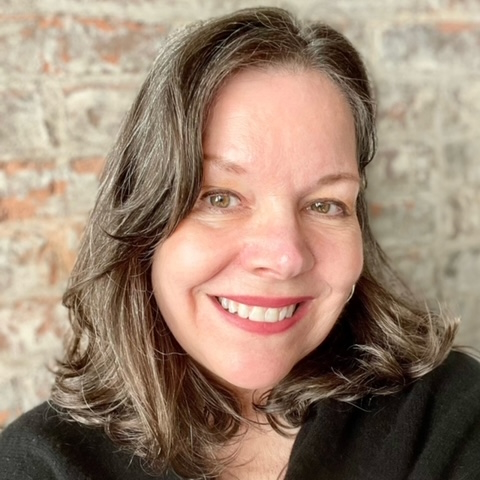 Lorrie is i4cp's Vice President of Research. A thought leader, speaker, and researcher on the topic of gender equity, Lorrie has decades of experience in human capital research. Lorrie's work has been featured in the New York Times, the Wall Street Journal, and other renowned publications.