i4cp/AMA Research: Employers Lack Bench Strength to Sustain High Performance
Annual study reveals the most critical human capital issues in top companies worldwide
February 11, 2014 (Seattle, WA) – The high market performance that top companies have experienced over the past few years will be challenged in the future without attention to the talent pipeline, according to data from the Institute for Corporate Productivity (i4cp), a leading research firm that discovers the people practices that drive high-performance, and AMA Enterprise, a specialized division of AMA (American Management Association). In its annual study of issues that employers perceive as most important, yet are least effective at managing, i4cp reveals a glaring reality: most employers do not have the internal bench strength of talent needed to sustain high-market performance.
While job growth slowed during the last two months on a broad scale, most experts believe the hiring climate will improve in the coming months as a result of general improvement in the economy, among other factors. When that happens, top companies need to be prepared for attrition in two key groups: high-performers and those who will soon be eligible to retire. This, coupled with talent shortages in specific disciplines and geographies, is creating skills gaps that are further widened due to the inability of organizations to adequately replace the institutional and experiential knowledge that is walking out the door.
The i4cp/AMA Enterprise study of nearly 1,400 executives worldwide reveals specific actions organizations intent on sustaining high-performance over the next decade should take:
Build deeper and broader pools of highly-targeted talent--only one in five employers have competent successors ready to fill executive-level roles and even fewer (15%) are prepared with successor candidates for mission-critical roles that extend beyond the executive level.
Improve leadership development skills with a focus on better interactions and communications --only 27% of employers indicate they are effective at developing leaders, and they are getting worse at it. The influx of Millennials as well as the move to flatter, more matrixed organizational structures dictates the need for improved skills in areas such as coaching and the use of technology to collaborate effectively.
Fully understand what supports the organization's strategy and culture, effectively communicate this and reward it--25% of organizations are effective at measuring and rewarding results and only 20% are effective at doing the same with behaviors. The behaviors of executives and middle managers have a very high correlation to market performance.
The Top 10 Critical Human Capital Issues: Enabling Sustained Growth through Talent Transparency report highlights the point that one common success factor of high-performance organizations that helps accomplish these actions is talent transparency.
"Transparency is the common thread that correlates with effectiveness in virtually all human capital processes and programs," said Kevin Martin, i4cp's Chief Research and Marketing Officer and co-author of the report. "This applies to everything from ensuring people know where they stand with regard to their work expectations, progress, and development opportunities, to establishing accurate visibility into specific talent pools within the workforce, as well as building and communicating organizational strategy."
A complimentary version of the report, which lists the top 10 critical issues facing high-performance organizations, including specific actions to take, is available here. In addition, i4cp and AMA Enterprise will conduct a webinar on the top 10 critical human capital issues featuring the report's co-authors, Kevin Martin and Jay Jamrog, i4cp's SVP of Research. Register now for the webinar.
About the Institute for Corporate Productivity (i4cp)
i4cp is a human capital research firm that discovers the people practices that drive high performance. Years of research make it clear that top companies approach their workforce strategies and practices differently. In recognition of i4cp's status as the largest and fastest-growing network of its kind, the company has been named to the prestigious Inc. 500|5000 list the last three years. i4cp's network of member organizations includes some of the world's leading employers, including 3M, Boeing, CVS Caremark, Fidelity Investments, IBM, Microsoft, Nike, Pfizer, Raytheon, Shell, T-Mobile and Yum! Brands. i4cp works with its network of member organizations to:
Reveal what high-performance organizations do differently
Highlight the people practices that have the greatest impact on market performance
Identify best and next practices for all levels of management
Provide resources that demonstrate how workforce improvements have bottom-line impact
Through its exclusive, vendor-free network―in which peers collaborate to drive strategic research, as well as share tools and insights--i4cp provides a unique, practical view of how human capital practices drive high performance. For more information, visit http://www.i4cp.com/
About American Management Association
American Management Association (AMA) is a world leader in professional development and performance-based learning solutions.
AMA provides individuals and organizations worldwide with knowledge, skills, and tools to achieve performance excellence, adapt to changing realities, and prosper in a complex and competitive world. Each year, thousands of customers learn new skills and behaviors, gain more confidence, advance their careers, and contribute to the success of their organizations. AMA offers a range of unique seminars, workshops, customized corporate programs, online learning, newsletters, journals, and AMACOM books.
AMA has earned the reputation as a trusted partner in worldwide professional development and management education that improves the immediate performance and long-term results for individuals and organizations. For more information on how you and your organization can gain a competitive advantage, visit www.amanet.org
AMA Enterprise, a specialized division of American Management Association, drives talent transformation and business excellence for corporations and government agencies. AMA Enterprise leverages an unsurpassed array of resources to unleash hidden potential in the human capital of organizations and transforms talent to fuel a culture of innovation, high performance and optimal business results.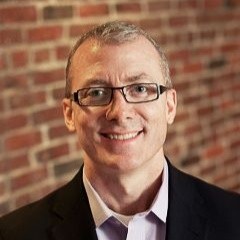 Kevin Martin is the chief research officer at i4cp. A highly sought-after international keynote speaker on all aspects of human resources and talent management, Kevin has been recognized as a "Top 100 HR Influencer" by HR Examiner, is a renowned keynote speaker, and has been published in Forbes, Wall Street Journal, and HBR.