Organizational Agility: Resources and Insights
Over 70% of the nearly 1,800 organizations that have taken part in i4cp's current study on agility say they are placing a high priority on their firms' ability to anticipate and act on change.
To help your organization and its leaders best prepare for, cope with, and capitalize on this era of accelerated (and constant) change, I encourage you to consider and take action on the insights in the resources highlighted below.
Agile leaders and organizations
The analytics insights that provide the most strategic value
Agility requires the ability to make informed decisions; having the right human capital analytics in place - especially those tied to strategic workforce planning - can help ensure that your organization has the right talent and skills in place to execute the business strategy.
Data from i4cp's new joint study with the ROI Institute on workforce analytics will be shared in December with i4cp's Exchanges as we close out our People Analytics series.
Everyone is a recruiter, and everyone is a candidate
Attracting, developing, and retaining top talent is critical to be able to execute and adapt to new challenges and opportunities as they arise. i4cp's latest research, Reimagining Talent Acquisition, revealed that high-performance organizations are:
3.5x more effective at sourcing internal talent to address business needs
4x more likely to measure diversity of hire
2x more likely to have talent acquisition professionals creating and executing programs that develop hiring managers and help them drive their talent strategies
Talent acquisition is a business challenge and executive search is struggling to adapt. One year ago, i4cp launched its Search Reimagined business aimed at providing our member organizations with an alternative to traditional sources. The results are positive! We invite you to learn more.
We will continue to research and reveal key findings on organizational agility over the coming months. The resources above are just the beginning.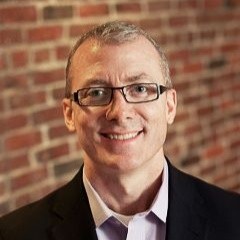 Kevin Martin is the chief research officer at i4cp. A highly sought-after international keynote speaker on all aspects of human resources and talent management, Kevin has been recognized as a "Top 100 HR Influencer" by HR Examiner, is a renowned keynote speaker, and has been published in Forbes, Wall Street Journal, and HBR.