Three Next Practices for Building Talent Mobility
High-performance companies focus on building the talent they have. But it takes considerable investment of time, resources, and concerted effort to both keep employees engaged and effectively develop the next generation of leadership. This is where talent mobility comes in. Done well, talent mobility enables organizations to rapidly and strategically identify, develop, and deploy talent in response to changing business and customer needs. A recent i4cp study on this topic has identified three next practices (we define next practices as those that are correlated to market performance but that are not widely adopted) that help companies build cultures of talent mobility.
1. Focus from the Outside in
High-performance organizations are two-and-a-half times more likely to plan movement of talent across key external stakeholders, including customers, suppliers, resellers and distributors. Such moves give talent new environments to broaden their skills while creating new collaboration opportunities with key clients.
When health care services company Cardinal Health Inc. joined forces with i4cp member CVS Health (and Cardinal Health's largest customer) to create Red Oak Sourcing LLC, an organization formed to negotiate generic drug costs with manufacturers, both companies created new career opportunities for employees of both organizations. Cardinal Health CHRO Carole Watkins says some of the best and brightest from both organizations went to Red Oak:
"We put some of our high-potential high-performers into the joint venture. They moved to the Boston area from Columbus [Ohio]. We even placed a high-potential HR person there," she says. It was understood that all Cardinal Health employees who took on these roles could later return to Cardinal Health, remain with Red Oak, or choose to go to CVS based on their career goals. "If we put some of our high-potential people into Red Oak and then two years later they go to CVS, that's good for us, too," Watkins says. "We've been very purposeful about those growth options."
2. Onboard and "Reboard" Every Move
Formally and purposefully onboarding and reboarding of employees who move into new assignments or return to a role after a stretch assignment is a next practice among high-performance companies. Repatriation of employees returning from expat assignments is also highly correlated with market performance.
It is also important to note that giving employees the opportunity to move into new roles is only the first step of a good talent mobility program. Just as a new employee needs support to get acclimated in their early days, established employees need onboarding and guidance as they move into each new role, even if it is a position they held before.
Companies that add this extra support and structure will bolster the success of their mobility strategies, and give employees the confidence that these assignments will benefit their careers.
3. Measure What Matters Most
Turnover and engagement are clear measures of talent mobility success; half of all respondents i4cp surveyed said their organizations measure the performance ratings of employees on new assignments. But just two measures correlate to market performance and represent "next practices" in measurement: First-year turnover rates of employees after movement, and post-movement employee engagement scores.
Organizations looking to adopt talent mobility as a core part of their business strategy should establish baseline metrics for these key performance indicators and track increases among those who benefit from mobility as a way to demonstrate the success of the program. Such metrics can go a long way toward convincing skeptical executives and managers of the benefit of mobility, and encourage them to think more proactively about how moving key talent into new roles will help them create a sustainable business leadership model for the future.
The transformation to building an organization that fosters talent mobility can be tough, but the payoff is clear. i4cp's study, Talent Mobility Matters, based on a global survey of over 650 respondents, found that prioritizing talent mobility directly correlates to market performance. Read more about the study on Human Resource Executive Online. The full study, which includes case studies of talent mobility practices at Amazon, Boeing, FedEx Ground, Schlumberger and others, is available to i4cp members-only.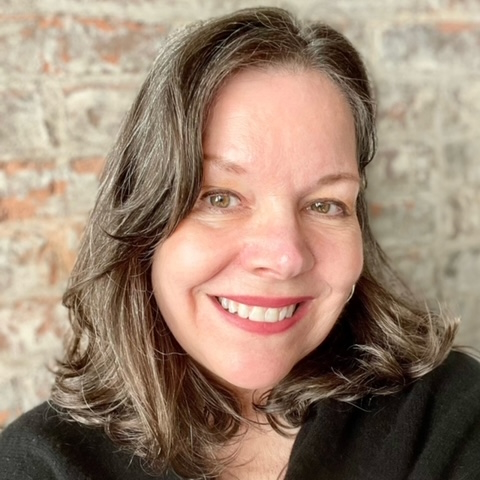 Lorrie is i4cp's Vice President of Research. A thought leader, speaker, and researcher on the topic of gender equity, Lorrie has decades of experience in human capital research. Lorrie's work has been featured in the New York Times, the Wall Street Journal, and other renowned publications.