Six Essential Actions to Build a Strong Learning Culture
Learning cultures are hallmarks of organizations that excel in market performance and achieve better overall learning outcomes. In fact, research found those top companies nearly 5x more likely to have learning cultures. In addition to stronger business and development results, organizations cite many other benefits gained from establishing and growing learning cultures.
The fifth and final infographic/tool from Upskill America and i4cp focused on tools to educate, train, and support frontline workers' development to advance their careers outlines six essential actions to build a stronger learning culture.
See the other four tools in the upskilling series: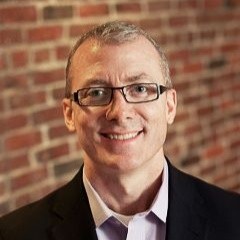 Kevin Martin is the chief research officer at i4cp. A highly sought-after international keynote speaker on all aspects of human resources and talent management, Kevin has been recognized as a "Top 100 HR Influencer" by HR Examiner, is a renowned keynote speaker, and has been published in Forbes, Wall Street Journal, and HBR.