Soft Skills Upskilling Planning Guide
Much attention continues to be paid to the need to increase skills in the labor force in the STEM area (science, technology, engineering, and mathematics), and while such skills are crucial to the growth and sustainability of many organizations, so too are so-called soft skills, such as teamwork, communication, problem solving, and so on.
Upskill America and i4cp developed a new tool to help employers create training programs for soft skills. Click on the images to zoom in, or download them both in PDF format.
The Soft Skills tool is the fourth in a series of infographics, thanks to a grant from Walmart to support UpSkill America's work to equip businesses with tools to educate, train, and support frontline workers' development to advance their careers. The other three: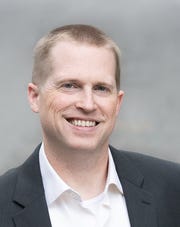 Tom is a Senior Research Analyst at i4cp, with over two decades of experience as a writer, researcher, and speaker in the learning and development and broader human capital industry. He is also author of multiple books, including co-authoring Interact and Engage! 75+ Activities for Virtual Training, Meetings, and Webinars (second edition from ATD Press, 2022).