A Step-by-Step Guide to Evolving from Tuition Reimbursement to Tuition Disbursement
In the effort to encourage and empower their employees to pursue continuous development, high-performance organizations are evolving their tuition assistance models from ones that require tuition reimbursement to ones that promote tuition disbursement.
By removing requirements of employee prepayment or reimbursement upon completion, these high-performers are enabling many more employees to participate in valuable tuition assistance programs that will help them achieve their educational goals and pursue uncapped career aspirations.
As detailed in last month's infographic Understanding the Key Elements of Successful Tuition Assistance Programs , developed by UpSkill America at the Aspen Institute and i4cp, high-performance organizations are more likely to use a modern tuition assistance program to attract, develop, and retain quality talent that will help them address current and future organizational needs.
In many tuition assistance programs, organizations pay tuition, fees, and textbook costs for participants' education. But a reimbursement model can greatly limit employee participation in such programs due to upfront costs requirements or lengthy wait times for reimbursement.
Read how Discover Financial is putting such a program into practice , and check out the second in a series of upskilling infographics, a step-by-step guide to move beyond tuition reimbursement and to a tuition disbursement model: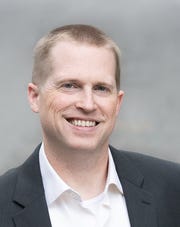 Tom is a Senior Research Analyst at i4cp, with over two decades of experience as a writer, researcher, and speaker in the learning and development and broader human capital industry. He is also author of multiple books, including co-authoring Interact and Engage! 75+ Activities for Virtual Training, Meetings, and Webinars (second edition from ATD Press, 2022).