Should Your Code of Conduct Tackle Political Extremism?
In the aftermath of the January 6th attack on the U.S. Capitol, organizations around the country fired employees who were found to have participated in the insurrection.
From real estate agents to college professors, attorneys, military veterans, law enforcement officers, and even the CEO of a data analytics firm, individuals who posted images and videos of themselves on social media taking part in unlawful behavior were terminated by their employers for cause. And some organizations are still investigating the particulars of the possible involvement of their employees.
Nearly all organizations have an employee code of conduct in place that sets forth standards of expected behaviors of employees. Most policies outline acceptable conduct and state that any form of unlawful action may result in discipline or termination of employment. But how often are these policies reviewed let alone discussed?
And even if an organization views its code of conduct as an evolving document that is adjusted over time as needed—a recent poll of 70 professionals conducted by the Institute for Corporate Productivity (i4cp) found that 27% view their polices as such—how detailed and explicit are these policies about behavior both inside and outside of the workplace?
A combined 29% of those polled told us that their organizations have dusted off their code of conduct policies and are updating them or discussing doing so in direct response to the various crises of 2020 and early 2021.
But the dilemma for many employers as they review their conduct policies is how to continue to uphold their commitment to supporting employees' right to peaceful, lawful exercise of free speech while also plainly communicating that involvement with extremist groups, for example, is grounds for dismissal. And in an environment in which it could be argued that the definition of extremism is subjective, what's an employer to do?
Can employees claim that their First Amendment rights have been violated if they are terminated due to their presence at a public political or social justice event that turned ugly? Mostly nope, says Elizabeth C. Tippet, an Associate Professor at the University of Oregon's School of Law and the author of textbooks on Employment Discrimination & Employment Law:
 "It's not even a close case. Non-unionized workers in the US—about 90% of all workers—are employed at-will. That means you can be terminated at any time, without notice, for any reason. It doesn't even have to be a good reason. Unless the company has guaranteed your job in writing, or there is a specific law that protects your conduct—such as laws protecting union organizing or whistleblowing—your fate is up to them."
Might some of the people who lost their jobs following their participation in the January 6th incident been dissuaded from attending had they known that their employers' code of conduct expressly says it's not okay to do so if you want to continue to work for us? Who knows? But maybe it's time for employers to consider getting explicit with detailing what is and is not acceptable for employees both on and off company time.
The i4cp survey found that specific references in conduct policies to political or social engagement on the part of employees are not all that common—over half (61%) of those polled reported that their organizations' codes of conduct tended to be more general while 30% said that the language of their organizations' policies tend toward more explicit.
Among those employers that get into details, the guidelines related to political / social engagement on the part of employees that are most commonly spelled out are specific to damage to the organization's brand / reputation, being convicted of a crime, and destruction of property on or off the worksite.
And while most organizations rely on state and local regulations to guide policy regarding employee conduct related to political or social engagement, some have gone a few steps further to address the wearing of clothing bearing political messaging or insensitive symbols of any sort in the workplace, both in-person and virtually (36%), for example.
Propagating false information on social media is mentioned in conduct policies by 25%, and involvement with recognized extremist groups (e.g., political, social, religious etc.) is mentioned in 13%.
The most common strategies mentioned by those polled in terms of how their organizations plan to meet the challenges of future crises are both strategic and tactical. Ensuring that the employee code of conduct is clearly linked to the organization's values and purpose topped the list, followed by making sure an emergency response team is in place with an up-to-date crisis management plan in hand.
i4cp's research has long shown that clearly connecting the expected behaviors of employees to the organization's stated values and principles is key to a sustainably health culture. As we note in The New Corporate Currency Purpose, Culture, and Brand:
It's that sense of purpose that also shapes the organization's culture (i.e., how people experience the leadership, its workforce, and the workplace as a result of what is condoned, rewarded, encouraged, and penalized in the organization). Culture is a true reflection of the behavior and actions of an organization's leaders at every level and it must resonate with the talent it seeks.
How clearly does your organization's code of conduct reflect the culture? How vague or precise is the language used? Will it hold up to an unthinkable event or situation and enable you to act quickly, or will it require interpretation and even debate? Maybe it's time to revisit.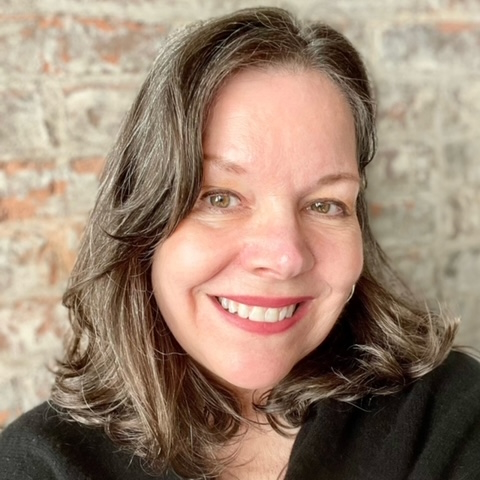 Lorrie is i4cp's Vice President of Research. A thought leader, speaker, and researcher on the topic of gender equity, Lorrie has decades of experience in human capital research. Lorrie's work has been featured in the New York Times, the Wall Street Journal, and other renowned publications.