Introducing the New Corporate Currency
In this era of continuous disruption, any corporation can go from relevant to irrelevant—as well as from irrelevant to relevant—faster than at any other time in history. The COVID-19 pandemic has only exacerbated the situation.

With that in mind, we interviewed dozens of CEOs and directors of public boards—including Amazon, Domino's, Dunkin' Brands, and Fannie Mae—to ascertain the human capital data and information they find most valuable in executing their roles and to gain their perspectives on how companies should leverage workforce and culture metrics in the future in order to better govern.

Collectively, their concerns focused on risk and readiness related to executing their evolving business strategies, as well as capitalizing on market opportunities. That's nothing new.

What is new is their emphasis on organizational culture and capability as critical components of the business value equation, as well as the metrics, insights, and strategies that will help illuminate and optimize both.
Download our newest white paper (available exclusively to i4cp members), Measuring and Managing the New Corporate Currency, to learn more about what is fueling this emphasis and explore the delicate composite of purpose, culture, and brand.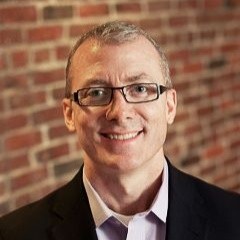 Kevin Martin is the chief research officer at i4cp. A highly sought-after international keynote speaker on all aspects of human resources and talent management, Kevin has been recognized as a "Top 100 HR Influencer" by HR Examiner, is a renowned keynote speaker, and has been published in Forbes, Wall Street Journal, and HBR.