How to Decide What to Say in Times of Crisis
Two difficult questions for which there are no simple answers:
What should the role of employers be in times of crisis?
And, should organizations make public statements about macro events—those that have broad global effect on culture, politics, the economy, and workforce well-being?
The latest macro event—violence in Israel and Palestine—brings these quandaries to the fore again.
Should employers say something?
Should they not?
If a decision is made to say something, what should be said, and how should the message be delivered?
If a decision is made to not say something, how might that silence be received by employees, customers, partners?
What does your organization's mission statement say? How about your company values? Do your organization's guiding principles and fundamental beliefs help to guide these conversations and decisions?
Leaders of organizations grappling with whether or not to issue a public statement about this or any other major event can benefit from working through a set of questions that focus on the issue through the lens of the business, brand, culture, and employee well-being.
While simple, this can provide structure for getting started on thoughtful internal discussions and decision making:
Direct impact
Does the issue/event have direct impact on the business? (yes/no)
If yes, what are those impacts? (infrastructure issues, operations, supply chain disruption, worker displacement, service interruption, etc.)
How will those impacts be prioritized?
Who will lead the response to each prioritized impact?
Considering the above, is a statement about our organization's response necessary?
How do our organization's guiding principles and values relate to/inform a response?
Indirect impact
Does the issue/event have indirect impact on the business?
What are those impacts? (worker stress, distraction, polarization, etc.)
How will those impacts be prioritized?
Who will lead the response to each prioritized impact?
Considering the above, is a statement about our organization's response necessary?
How do our organization's guiding principles and values relate to/inform a response?
Impact on the business
Microsoft has almost 3,000 employees based in Israel, and employees worldwide affected by the violence in Israel and Gaza. CEO Satya Nadella has made a public statement expressing his sorrow and extending condolences to those impacted (Soutar, 2023).
Nadella's statement was followed by a message to all Microsoft employees from Kathleen Hogan, Microsoft's CHRO, who succinctly laid out the actions the business is taking to support those affected:
Mobilizing the company's disaster response and crisis management teams
Setting up a donation portal for any staff who wish to support those affected
Posting mental well-being resources for employees struggling to process the tragic events.
***
When Russia invaded Ukraine in February 2022, leaders at i4cp member Mondelēz International mobilized immediately to assist their employees in both Ukraine and Russia, where the global food and beverage company has manufacturing operations and thousands of employees and partners.
In addition to helping with evacuations and relocation of employees and their families, the talent acquisition team at Mondelēz created a comprehensive plan to redeploy workers and help people into new jobs outside the war zones.
In addition, the company has made clear public statements about where it stands. From the company's website:
"Since the beginning of the war, we have condemned this brutal aggression against Ukraine. Our thoughts remain with all those around the world with family, friends, and loved ones who have been impacted. We are constantly supporting our colleagues in Ukraine and have invested in repairing and rebuilding our local manufacturing facilities which have now returned to operations. To help the Ukrainian people, we have continued to increase our now $15 million commitment via the Mondelēz International Foundation to support the country, Ukrainian citizens as well as refugees, with cash and in-kind contributions."
Culture
A swift and decisive statement that makes clear where an organization stands—grounded in its culture—may help prevent fractures in company culture, such as the one unfolding at Starbucks, where leaders and frontline workers disagree very publicly on Israel and Palestine.
Starbucks has filed a lawsuit against the union that represents its workers in response to a post the labor organization made (now deleted)on X (formerly Twitter) stating it stands with Palestine. The X statement doesn't represent the position of Starbucks or its culture, the lawsuit asserts (Zahn, 2023).
"We strongly disagree with the views expressed by Workers United, including its local affiliates, union organizers and those who identify as members of 'Starbucks Workers United.' None of these groups speak for Starbucks Coffee Company and do not represent our company's views, positions, or beliefs," said Sara Kelly, EVP and CPO at Starbucks.
In contrast, a simple, authentic statement, such as the one made by Amazon CEO Andy Jassy within hours of the Hamas attack in Israel: "The attacks against civilians in Israel are shocking and painful to watch, hoping that peace arrives as soon as possible," accomplishes an important action employees need from their leaders: acknowledging what is happening, and while there are no easy answers, the act of recognizing the event rather than remaining silent can be equal parts reassuring and powerful. Business as usual with no acknowledgment of a traumatic event can be a significant and damaging misstep for organizations.
Another example of addressing the event plainly is that of Jane Fraser, CEO of Citigroup, who released a statement this week that says in part:
"As a global company, our colleagues represent the full spectrum of faiths and nationalities. Our strength is the respect we have for each other and our ability to come together as one Citi family. We are one firm, one community. We stand united against antisemitism, Islamophobia and acts of hatred in any form, and act swiftly when we see it. In this way, we can be a model for the respectful dialogue that we hope to see in the world."
Another consideration: as i4cp has reported for several years, both employees and customers want to know where an organization stands on important issues. In a survey of 500 HR professionals, we found that only 8% of survey participants said that their buying decisions would not be influenced by what an organization says about an issue and a mere 5% stated that what an organization says about an issue would not influence their interest in working for them.
Employee well-being starts with listening
Even if an organization does not have operations in a hot zone, what happens around the world has impact on all of us in one way or another. In times of traumatic macro events, the importance of employee listening can't be underemphasized. What can people leaders do?
Check in on your team members—in addition to project updates, be sure in one-on one conversations to ask how they're doing.
Conduct a quick pulse survey and ask employees how they feeling.
Ask employees what they need from the organization.
Provide a safe space for conversation.
i4cp's resource, Supercharge Your Employee Listening Strategy provides ideas for how to structure a listening strategy that is both authentic and systematic and can serve as a foundation on which to build a crisis response plan that best meets the needs of your organization.
The insights gained from our research helped i4cp guide leaders through the COVID-19 pandemic. Our repeated advice: Listen. Acknowledge what's happening. Talk about it. Keep the lines of communication open. Even when you can't provide easy answers, keep listening, keep talking about it.
***
Resilience is reinforced by confidence—it's important to provide ongoing training for the development of skills such as:
Facilitating difficult conversations
Supporting intersectional conversations, such as across ERGs/BRGs
De-escalation strategies
Guiding informal check-ins and listening with empathy
Stress and burnout identification and intervention
But while resilience is often lauded as a strength and something to be proud of, the events unfolding in the Middle East have pushed many people to new depths of anxiety and despair. Understandably, this trauma is too much, even for the most resilient among us. It also interferes with emotional and mental health and sense of well-being. That many of us have reached a tipping point is to be expected. In a short span of time, we've collectively weathered a series of historic macro events that have tested and driven significant change for individuals and organizations:
The COVID-19 pandemic
The murder of George Floyd, social unrest, political polarization
Climate change and natural disasters
Russia-Ukraine war
These various stressors take their toll on individuals and societies. And, according to research from Professor Rob Cross, i4cp's SVP of research, are further compounded by the many micro-stressors people experience daily.
A benefit of building healthy cultures of transparency, trust, and open communication, Cross says, is that organizations provide their workforces with a framework to build connections and relationships at work. Such connections are critical to the development of resilience that helps us weather crises.
Cross wrote in the Harvard Business Review:
"Resilience is not purely an individual characteristic, but is also heavily enabled by strong relationships and networks. We can nurture and build our resilience through a wide variety of interactions with people in our personal and professional lives. These interactions can help us to shift or push back on work demands and alter the magnitude of the challenge we're facing. They can help crystalize the meaningful purpose in what we are doing or help us see a path forward to overcome a setback — these are the kinds of interactions that motivate us to persist."
Resources
Cross, R., Singer, J., and Dillion K. "Don't Let Micro-Stresses Burn You Out" Harvard Business Review.
Fitzgerald & Davis (2023). "Russia Invades Ukraine: A Timeline of the Crisis" U.S. News & World Report
i4cp: "Your Company's Stance on Controversial Issues Matters"
i4cp: Pulse Survey Results: Speaking Out on Social & Political Issues
i4cp's Supercharge Your Employee Listening Strategy
Soutar, L (2023). "Stand together: Microsoft HR chief outlines support for 3,000 workers affected by war in Israel." HR Grapevine
Zahn (2023). "Companies from Starbucks to McDonald's face controversy amid Israel-Hamas war" ABC News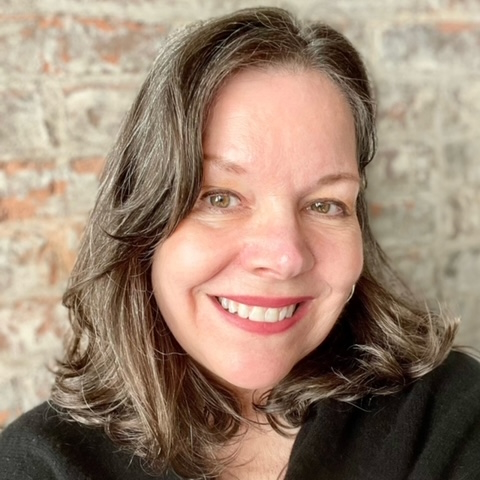 Lorrie is i4cp's Vice President of Research. A thought leader, speaker, and researcher on the topic of gender equity, Lorrie has decades of experience in human capital research. Lorrie's work has been featured in the New York Times, the Wall Street Journal, and other renowned publications.