Video: Helping Shape the Vision of the Future Organization
How effective is the HR function at your organization at helping to shape the vision of the future organization? Despite its importance, only 15% of senior HR leaders recently surveyed by i4cp said their HR function was highly effective at doing so now.
In this video, i4cp Chief Research Officer Kevin Martin shares the essential elements we've found that distinguish high-performance, high-agility organizations—including a critical set of questions that they are regularly discussing and debating—that allow these high-performers to anticipate, adapt, and act on continuous change, as well as effectively and continuously shape the vision of the future of the organization.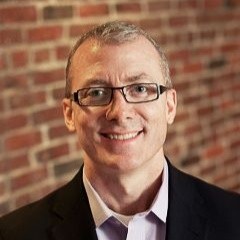 Kevin Martin is the chief research officer at i4cp. A highly sought-after international keynote speaker on all aspects of human resources and talent management, Kevin has been recognized as a "Top 100 HR Influencer" by HR Examiner, is a renowned keynote speaker, and has been published in Forbes, Wall Street Journal, and HBR.