The Americans with Disabilities Act Turns 30
This July 26th marks a significant milestone for American workers—it's the 30th anniversary of the passage of the Americans with Disabilities Act (ADA). If you believe this doesn't affect you, think again. It likely will one of these days.
One in five adults in the U.S.—that's 55 million Americans—have at least one disability that impacts major life activities. And each passing year increases our individual odds of joining this cohort. Two in five adults have at least once disability by the time they reach age 65. And public health experts say that COVID-19 is expanding this number, especially for those experiencing mental health challenges.
We've come far, but the road ahead is long
There's a lot of good to celebrate since the ADA was passed in 1990. The past three decades have seen expansion in access for people with disabilities as well as advancement in education on the topic. This has led to heightened awareness and deeper understanding of the wide-ranging spectrum of different abilities and the importance of disability inclusion.
There's also been progress and change in how we think and talk about people with disabilities, particularly when it comes to those both with visible and not-so-apparent disabilities in the workplace. But for all the forward momentum, there is still much work to be done.
The Institute for Corporate Productivity (i4cp) has been researching the topic of disability inclusion in the workplace for several years, publishing two major reports and many additional resources.
Our research has shown time and again that employers that hire people with disabilities make themselves more attractive to talent overall because they are truly inclusive workplaces. These organizations are also better able to reach untapped, valuable talent pools and establish inroads into new markets. Disability inclusion is clearly a win for all involved.
Purposeful inclusion practices reap rewards
Among the questions we explored in our most recent study, The Inclusive Talent Pool: Employing People with Disabilities was what sorts of things employers are doing to provide support to employees with disabilities.
The most commonly cited practice is ensuring that all workplace meetings and events are inclusive and accessible. A closer look at the data found that high-performance organizations are 4x more likely to be mindful of the importance of this and to attend to it than their lower-performing counterparts.
But other practices such as creating a dedicated hiring program to attract candidates with disabilities or providing mentoring and development to help employees with disabilities advance their careers are still rare things in most organizations. So too is purposefully redesigning or customizing jobs so that they can be done remotely to open employment opportunities to those with disabilities—although the COVID-19 pandemic has had impact there.
The undeniable power of disability inclusion at the top of the organization
One factor that our research found has positive impact on the overall engagement of the workforce is the presence of people with disabilities in visible senior roles.
This is something that Microsoft has known for a very long
time. Microsoft's profile of Chuck Edward, who leads Human Resources for Microsoft Cloud, AI, Corporate Strategy and Core Services Engineering and Operations, titled "A High-profile Leader Reveals his Disability to Help Others Have a More Empowered Voice" is a testament to Microsoft's culture and commitment to disability inclusion.
We can think of no better way to observe the anniversary of the ADA than by sharing this excerpt of Chuck's story about revealing his disability to his colleagues:
As a human resources exec, Chuck Edward has long championed the voices of others and encouraged their stories. He has traveled globally, from India to Romania, with thoughtful advice for employees and job candidates to be vulnerable, open-minded, and authentic. He's a well-known, compassionate mentor who enjoys coaching people and shaping an inclusive culture that gives everyone "permission to be real."
But Edward, a Microsoft veteran of nearly 16 years, has largely muted his own story. While mentoring and encouraging employees with disabilities to "have a voice" and "leverage their backgrounds," the corporate vice president has kept his own disability, diagnosed eight years ago, mostly hidden.
That's changing today, with Edward publicly revealing that he lives with multiple sclerosis (MS), an unpredictable disease of the central nervous system that affects an estimated 1 million people in the U.S. He is disclosing his disability at the Ability Summit, an annual event focused on inclusivity and accessible technology for Microsoft employees and the disability community.
"It's been a deep, deep emotional journey," says Edward. "If my story makes it easier for even one person to have a more empowered voice for themselves, that's great. If we all can get to a place where we feel better about our voices and our imperfections and who we are, that's a win."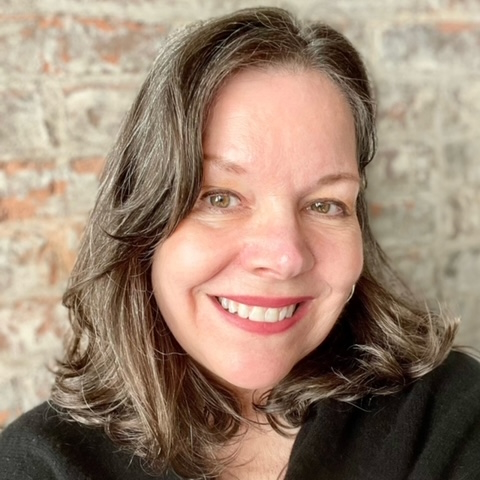 Lorrie is i4cp's Vice President of Research. A thought leader, speaker, and researcher on the topic of gender equity, Lorrie has decades of experience in human capital research. Lorrie's work has been featured in the New York Times, the Wall Street Journal, and other renowned publications.