Recruiting in the Ring: The Fight for Workers is On
If recruiting these days seems like a wild free-for-all with no rules or referee, it kind of is—and where it goes from here is anyone's guess.
McDonald's is offering a $500 hiring bonus for line staff and one franchise in Florida is paying applicants $50 simply for showing up for an interview. Walt Disney World is offering $1000 to housekeeping staff and line cooks if they stay on the job for at least 90 days (starting pay for these roles is $16 and $18 per hour respectively).
Mondelez International (an i4cp member company), which owns global snack brands that range from Chips Ahoy and Oreo cookies to Toblerone chocolate, Sour Patch Kids candy and Trident gum, is using digital integration as a tool to communicate with potential applicants. They have recently added QR codes to the packaging of Oreo cookies that makes it easy to apply for a job.
Dominos is also using QR code for easy job application by attaching flyers to pizza boxes offering a $500 sign-on bonus ($100 after the first 30 days; $400 after five months).
Others are offering enhanced benefits, such as T-Mobile's cash subsidies to help employees with child and elder care expenses. And at a time when child care options are in short supply in many regions with day care center closings driven by the pandemic and shortages of day care workers, flexibility in work arrangements is not a perk--it is table stakes in attracting talent.
Some employers are going old-school with their outreach efforts, purchasing airtime for radio spots, and even placing help wanted ads in regional newspapers. Others are venturing beyond the ususal career sites and channels by placing job postings on local platforms such as Nextdoor.
But what resonates most for potential employees aren't things that cost organizations a lot of money. What is important is what is at the heart of the organization; as our research has shown time and again, it's all about culture.
The Institute for Corporate Productivity's (i4cp) recent survey, Employer Brand Practices that Scream: "Awesome Place to Work!" polled 333 HR and business operations professionals, 185 of whom represent larger (those employing >1,000 people) multinational and global companies and found that while sign-on bonuses and generous benefits are attractive to potential candidates, an organization's identity and reputation for what it stands for is much more important.
Commitment to diversity, equity, and inclusion is a must-have
Wondering what talent really wants? Cash incentives may temporarily grab the attention of potential candidates, but an employer brand that is meaningful and authentically tied to its values is a more powerful talent attractor. Our recent survey clearly shows that employers are seeing results in terms of attracting talent because of their commitment to advancing diversity, equity, and inclusion. Based on the survey results, these are the basics of what is attractive to talent:
Commitment to diversity, equity, and inclusion
Investment in the development of talent
A unique culture
Commitment to the environment and social responsibility
Data transparency
Winning the fight for talent requires investment of time and energy into the things that work, but sometimes are so obvious they are discounted or even overlooked altogether—like employee referral programs. Employees as promoters of your brand is a proven approach that consistently delivers on quality candidates, and yet such programs are left to drift without investment of time and resources. Do you have great stories about what your organization is doing related to diversity, equity, and inclusion? Are your employees out in front helping to co-create and tell those stories?
Your employee base will always outnumber the recruiting team, and they are positioned to understand and successfully communicate key messages, such as why someone should want to work for your organization. Getting the message out about your organization's commitment to the things that matter most should be a multi-channel approach that includes employees as champions of your employer brand. Bonuses and other one-time incentives are attractive, but ensuring that your message is clear about what your organization truly stands for is a sustainable way forward in an intensifying fight for talent.
Lorrie Lykins is i4cp's Vice President of Research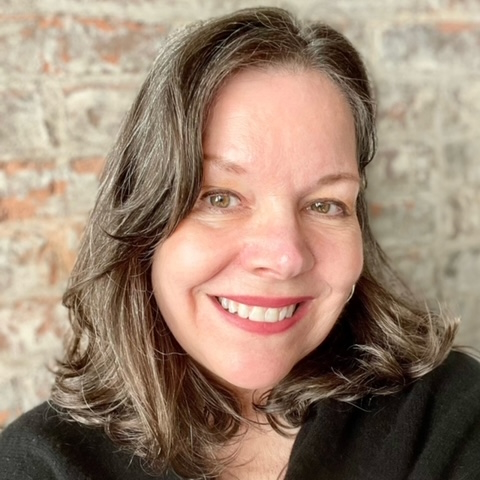 Lorrie is i4cp's Vice President of Research. A thought leader, speaker, and researcher on the topic of gender equity, Lorrie has decades of experience in human capital research. Lorrie's work has been featured in the New York Times, the Wall Street Journal, and other renowned publications.