Post-Roe v Wade: Considerations for HR
Whether we like it or not, organizations are expected to act as cultural and social leaders—some do so willingly—viewing this as part of the roles they play in the local, regional, or global communities in which they do business.
Corporate leaders may feel obligated (or even pressured) to use their platforms to provide perspective, declare clear positions, and even take sides in an era of polarization that would've been unthinkable even five years ago.
With the U.S. Supreme Court's June 24th Dobbs decision overturning Roe v Wade, that pressure feels like it's increased one hundredfold. Add to that, as maneuvers continue at both the state and federal levels as everyone tries to figure all of this out, employers are expected to have quick answers to very complicated questions—much of this falls to HR. Following are a few considerations and resources to help:
Policy and leadership
States across the U.S. have either passed new or reactivated existing statutes that restrict or altogether prohibit access to abortion services in the past few weeks. Keeping track of all of this state-by-state and actual compliance is another story—one that's extremely complex, involving data privacy, employer liability, and many more questions about the parameters of the protections provided by the U.S. Health Insurance Portability and Accountability Act (HIPAA).
The U.S. Department of Health and Human Services (HHS) has published guidelines that address healthcare privacy specific to the new Roe v Wade decision. The HIPAA Privacy Rule and Disclosures of Information Relating to Reproductive Health Care statement spells out the limitations of access to private medical information related to abortion and other reproductive healthcare held by HIPAA-covered such as hospitals, clinics, and vendors (e.g., labs, etc.).
In terms of internal policy—decision makers can certainly drive change or the creation of new policies that support the rights of employees to seek health care as they see appropriate.
But there's much more to all of this than pledging to assist employees who seek abortion services with travel assistance—how to operationalize doing so is the challenge:
What will that look like, exactly?
Can employees expense travel through their flexible spending accounts?
Is providing supplemental reimbursement for abortion-related travel rather than involving the company's health care benefits insurer a possibility?
Another model mentioned in a recent NPR story involves employers partnering with outside providers, such as Planned Parenthood, which could route an anonymous bill to employers for abortion services.
Understanding in detail what your organization's medical plan covers is step-one, followed by working closely with in-house counsel to craft policy. Helpful resources are the National Law Review, which provides non-partisan analysis and insight for employers, and the Guttmacher Institute, which is tracking abortion law on a state-by-state basis.
Paid time off
If your organization's paid time off policy differentiates between sick time and personal time, consider restructuring this benefit. By differentiating between sick time or vacation time, employers can be perceived as expecting disclosures about the specifics regarding the need for or purpose of the time off.
Managers whose jobs entail approving time off requests from women/people who can become pregnant, approve the requests. Don't ask why.
In general, managers should be reminded to refrain from asking people why they are taking time off from work—give employees the time they are entitled to—don't ask why or for what. Employees should not feel obligated to explain why they are requesting time off.
Speak up, already
From customers and investors to employees and potential future employees, there is growing interest in the points of view of organizations on social and cultural matters. Workers want to know where employers stand on issues that are important to their lives—i4cp's research has clearly demonstrated this.
As much as concern about the consequences of an organization saying the wrong thing in response to topics such as abortion rights, gun regulation, climate change, Black Lives Matter and more is valid, there is greater risk in silence; saying nothing can be worse than saying the imperfect thing in some cases.
While keeping mum on flashpoint issues can be perceived as deep contemplation, it can also be interpreted as indifference. Not saying something—anything—is a misstep on the part of leaders, one that can be interpreted as disinterest, dismissiveness, or failure to recognize an issue as relevant to all stakeholders. This isn't a good look, and it's bad for business.
Acknowledging a challenging issue is the most important action—even if organizations have yet to come to firm decisions about their positions on matters that are of deep interest to many.
Prepare, prepare, prepare
When the Dobbs decision was made public last month, some employers released public statements about their positions and intentions within minutes. They were clearly prepared for this scenario and had clarity on:
Where the organization stands on the issue
How the above reflects the organization's culture and values
The ways the organization will respond in terms of aiding employees
How ready was your organization?
The many unexpected crises of the past two years have demonstrated how important critical issues preparation and management is. Now we have the Dobbs decision and all its implications, the possibility of a nationwide abortion ban depending on the outcome of the upcoming mid-term and 2024 elections, growing inflation, and a whole raft of other stressors.
Is your organization ready?
How solid is it when it comes to:
Looking far out ahead and considering many potential scenarios?
Understanding the implications of those scenarios to the business?
Clarifying the organization's point of view/position and messaging on possible flashpoint issues?
Relying on the organization's stated values to guide decision making and messaging?
Keeping corporate and employer brand reputation top of mind when considering the above?
Finally, some organizations have opted to make internal statements about their positions on abortion, but not released anything to the public. Or they've asked employees to not discuss the issue of abortion in the workplace.
We know that without a doubt, once an email is sent or something is posted to an internal platform that's framed as an "internal-only" statement, it's out there in public in one form or another in a matter of minutes.
The same is true about admonishing employees to not discuss difficult subjects. Those conversations are happening anyway.
The question is this: is your organization providing the clear, consistent messaging people need and expect, or is it practicing avoidance? Both are equally conspicuous and impactful.
Read other pieces related to the Roe v Wade U.S. Supreme Court decision.
Lorrie Lykins is i4cp's Vice President of Research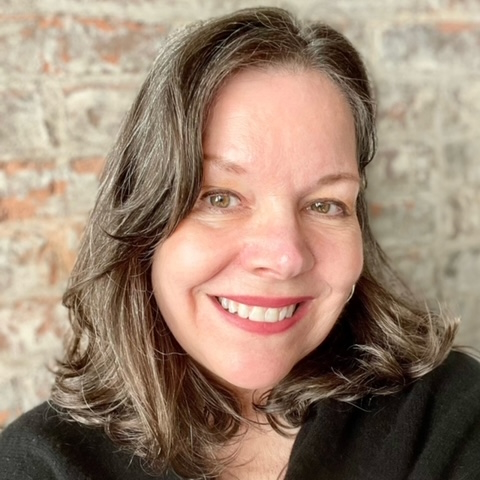 Lorrie is i4cp's Vice President of Research. A thought leader, speaker, and researcher on the topic of gender equity, Lorrie has decades of experience in human capital research. Lorrie's work has been featured in the New York Times, the Wall Street Journal, and other renowned publications.