How to Bridge the Digital Divide
Technology is advancing at a rate that outpaces the abilities of most companies and their workforces to keep pace.
It should come as no surprise then, according to a new survey from i4cp, that 92% of 189 business professionals from organizations with at least 1,000 employees indicate their firms are undergoing a digital transformation, at least to a moderate extent.
What's driving this desire to digitize? The customer.
Delivering a better customer experience was a Top 3 primary objective underlying digital transformations for 66% of survey respondents. And while 42% aimed to enable greater workforce productivity, and 40% sought to drive new revenue, only 26% expected digital transformation to deliver a better employee experience.
While 'digital' may imply technology-centric changes, bridging the digital divide between your worker and your customer must not be overlooked. According to Arthur Hu, CIO of Lenovo, "Digital transformation requires vision, leadership, process change, and technology. But as important as any of that, is changing the hearts and minds of every employee in the company."
To his important point, if digital transformation is on your organization's radar, ask these critical questions:
How must the organization's strategy be adjusted to accommodate anticipated demands of our customers and markets?
To support the change in strategy, what culture shift(s) is/are required?
How will we know the culture change is (or isn't) taking place? And where in the organization will that be apparent?
To drive the desired culture, which leadership behaviors must continue, and which need to change? What do these behaviors look like? And how will we know who is and is not on board with the change?
Will traditional talent sources meet our future needs? Is our employee value proposition and Employer Brand strong enough to attract and retain talent with the digital skills/literacy we seek?
Digitizing Functions First
Forty-seven percent of survey respondents said their entire organization will be affected by a digital transformation. The majority reported that their organizations are focusing first on specific functional areas, such as Operations (36%), IT (35%), HR (32%), and Finance (21%), among others.
Yet given the stated priority of driving a better customer experience, the minimal level of responses (16% to 18%) related to such traditional customer-facing functions as sales, marketing, and customer support is surprising. For example, consider the impact on customer experience if artificial intelligence (AI) is used in a call center to inform an agent of customer/prospective customer intent when the call is received and to redirect that call to an agent who is best prepared to address the inquiry?
A function-first approach to digital transformation, is not surprising as most organizations are in the early stages of those efforts. In fact, according to a new joint study by i4cp and professor John Boudreau on AI and Advanced Work Automation, only 19% of 1,700 respondents worldwide said that their organizations are currently using those technologies in their average workday. The greatest percentage of respondents (30%) said their organizations are in experimentation mode.
Digital and HR
Within HR, a handful of functions are being called on to provide early support for digitization.
Learning and Development (56%). This finding makes sense, in light of the training companies must provide to leaders at all levels to build the behaviors necessary to support the desired culture.

The bad news: Only 43% of respondents indicated their organization currently has upskilling or reskilling initiatives specifically designed to equip their workforces with the digital skills and literacy needed to support the organization as it moves forward. A lack of insight into gaps between current workforce skills/capabilities and those needed in the future poses the greatest barrier to progress.

The good news: 29% of respondents indicated their firm plans to launch such an initiative within the next 12 months.
Talent Acquisition (51%). Use of chatbots to screen job applicants is proliferating, as is leveraging advanced work automation (i.e., AI and machine learning) to eliminate bias in the screening process. Other i4cp research found that high-performance organizations are 3x more likely than lower-performing firms to report plans to implement AI to eliminate unconscious bias (by ignoring race, gender, and age, for example).


Performance Management (44%). The trend toward cross-functional and team-based work—in combination with many organizations' moves to more effective, relevant, real-time discussions—begs a simple question: Does your organization have access to data and insights into where and when feedback is (or isn't) occurring, and the impact of that feedback? Also, with an increased focus on disaggregating traditional job roles into their various work components, performance feedback will focus not only on individual employees, but on skills and teams as well.
Who owns your digital transformation effort?
In the groundbreaking i4cp study Culture Renovation: A Blueprint for Action, the findings were very clear: Success in shifting organizational culture requires a CEO who is the culture champion. Nothing else matters more.
Given the nascent state of digital maturity in most organizations, perhaps it's encouraging that nearly half (44%) of respondents to the digital transformation survey said their CEO owns the digital initiative. When that level of ownership does not exist, a few alternatives stand out: 34% said the transformation is owned by a cross-enterprise leadership team; 34% cited ownership by the chief technology officer; 33% cited ownership by the chief HR officer; and 27% said the chief information officer is the owner.
Given the effort underway in many organizations to democratize data (connecting and making data accessible across the enterprise) and build a digital skillset/mindset in its workforce (including leaders at all levels), having IS, IT, HR and cross-enterprise leadership buy-in is important also. Yet, given the level of visibility of a digital transformation, one finding from the survey seems ironic, while also suggesting a strong area of opportunity for organizations to close the digital divide: 45% lack a digital strategy or roadmap.
What to Do Now and What's Next?
Most organizations are not prepared for advanced work automation—AI,, machine learning, augmented/virtual reality, etc.
In June 2019, i4cp will publish a report on its research into AI and advanced work automation that highlights practices high-performance organizations deploy to eliminate three gaps that must be addressed: An organizational capability gap, a workforce motivation gap, and an HR capability gap.
In the meantime, and along with the points noted earlier, i4cp research suggests that organizations prioritize these areas to ensure their ability to attract talent needed in future and that the organization's desired culture supports the digital strategy:
Define new roles and/or work of the future.
Deconstruct the work for each critical role to determine the tasks and skills needed.
Evaluate where automation and/or AI can substitute, augment, or enhance humans to complete the task
Conduct a gap analysis to contrast current workforce skills and future skills needed.
Create programs to equip the workforce with the skills needed in the future.
Communicate why development of new skills is important for employees' future with the organization.
i4cp Members:

Join the conversation (i4cp members only) and let us know what your organization is doing to prepare its workforce and workplace to excel in this digital era.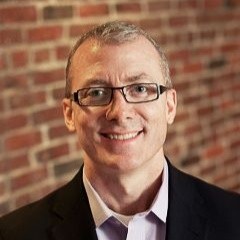 Kevin Martin is the chief research officer at i4cp. A highly sought-after international keynote speaker on all aspects of human resources and talent management, Kevin has been recognized as a "Top 100 HR Influencer" by HR Examiner, is a renowned keynote speaker, and has been published in Forbes, Wall Street Journal, and HBR.