Get 2021's Priorities & Predictions Report
Perhaps the most mentioned phrase of 2020 has been "when we return to normal."
Yes, after a year of utter lunacy, a return to normalcy may certainly be what we all need at this moment. However, a return to normal cannot mean that…
The heightened attention to and collective resolve to make progress on economic, social, and racial inequities fade.
People return to multi-hour work commutes every day.
Time with friends and family are relegated only to early mornings, late nights, and weekends.
The humanization of work is relegated to the trash bin.
The onus on us all is to not allow ourselves – in our desperate attempts to reclaim some semblance of normalcy – to under-estimate the cultural forces that fight the power of positive change. Despite the urge and ease to go back to our comfort zones, we must be crystal clear on the good that we want and/or need to keep.
And we must find the resolve to advance and sustain the renovation that continues to build on the numerous silver linings that surfaced in such a turbulent year.

The COVID-19 pandemic has forever altered work as we know it. While where works gets done has received the most attention in 2020, we've also seen dramatic changes in the type of work that gets done and when, how, and who gets the work done. The changes to the work environment are as extraordinary as we've ever seen.
This year's Priorities & Predictions look at the year ahead through the distinct perspective of senior leaders who serve on i4cp's six executive Boards, which includes heads of HR, talent, learning, talent acquisition, DEI, and people analytics.
Read their priorities and priorities for the year to help you better navigate the next normal we all face.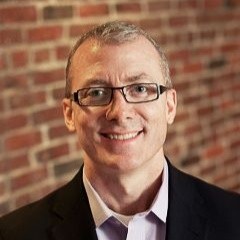 Kevin Martin is the chief research officer at i4cp. A highly sought-after international keynote speaker on all aspects of human resources and talent management, Kevin has been recognized as a "Top 100 HR Influencer" by HR Examiner, is a renowned keynote speaker, and has been published in Forbes, Wall Street Journal, and HBR.