3 Reasons Why You're Not Too Late to the Talent Acquisition Tech Revolution
Organizations increasingly rely on technology to locate and hire talent and to speed the recruitment process so that it's seamless for those candidates—a critical capability in a rapid-pace competitive labor market. But if your organization hasn't taken steps toward incorporating automation, artificial intelligence (AI), and other technologies into its recruitment space (or taken only tentative steps), now is a great time to jump in.
Technology is dramatically changing the ways organizations locate and engage with talent and match people to jobs—and the technology itself is in a constant state of evolution. i4cp's continuing research on talent acquisition has found that many companies have been slow to get started—especially when it comes to incorporating AI—but they have big plans for the future.
Our recent research on talent acquisition practices identified the most common ways technology is currently used in TA: using software applications to hire for specific skills such as sales, engineering, etc.; streamlining the candidate intake process; and mobile-enabling career sites so that candidates can apply via mobile phone and other devices.
The survey found that in the next year, the top technology applications organizations plan to adopt in talent acquisition are using software and applications as matching tools aimed at removing unconscious bias from the talent acquisition process, surveying candidates about their experience with the career portal, and enabling both internal and external candidates to match their skills to roles.
If your organization has yet to make an investment in talent acquisition technology, here are a couple of indicators from our research that there's still time to catch up with leading organizations:
Many organizations aren't yet using AI widely in talent acquisition (but they plan to).
Only 13% of survey respondents overall reported that their companies currently experiment with emerging technologies such as new apps, virtual reality, and augmented reality and plan to continue in the future. But we found that high-performance organizations are 3x more likely to embrace this practice, which is highly correlated to both market performance and talent acquisition strategy effectiveness, making it a next practice.
Over a third of survey respondents indicated that while their organizations don't currently use software and applications as a matching tool aimed at removing unconscious bias from the talent acquisition process (a practice also correlated to both market performance and talent acquisition effectiveness) they intend to do so moving forward. But high-performance organizations were 3.5x more likely to report this is in the works and on the agenda for the next 12 months.
AI is poised for growth
While our survey found relatively low current use of AI in talent acquisition and its most common implementation to be front-end administrative support, applicant screening, and data analysis in the application process, there is explosive growth ahead.
Many survey respondents told us their organizations plan to use AI in the near future for performing analysis for selection purposes (105% growth in companies adopting) and screening candidates based on qualities of successful hires (138% growth in companies adopting).
In addition to high-performance organizations being 3x more likely to say they plan to implement AI to eliminate unconscious bias by ignoring race, gender, age, etc. within 12 months, they are 2x more likely to plan to use gamification to assess technical capabilities in the recruitment process. This is an indication that among other things, these organizations plan to invest more in AI for the purposes of increasing the quality (and diversity) of hires—a component of which also contributes to enhancing time to productivity, creativity and innovation, and more.
If you're working on a business case for AI, consider:
Cost savings that might be realized by incorporating AI into TA and how those resources might be redirected in ways that are more strategic and add value.
How AI can improve applicant/candidate experience via enhanced timeliness, relevance, and consistency.
Introducing AI technology into talent acquisition activities by defining the repetitive, transactional tasks recruiters do on a daily basis. What is easily learned, rote, and can be automated for more efficiency and less risk?
These strategies and practices are explored in detail in i4cp's report, Reimagining Talent Acquisition Part II: Technology's Role in the Evolution of Talent Acquisition, the second in a three-part series on the talent acquisition practices and strategies of high-performance organizations.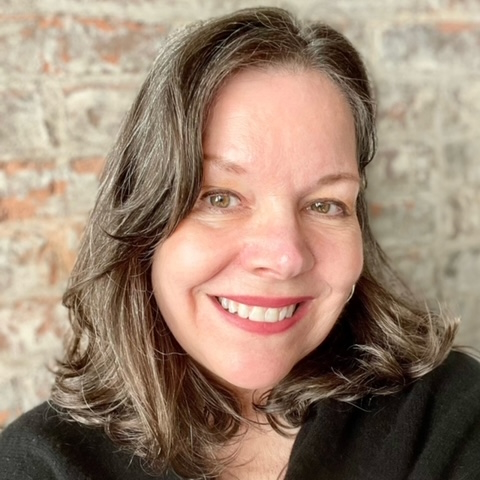 Lorrie is i4cp's Vice President of Research. A thought leader, speaker, and researcher on the topic of gender equity, Lorrie has decades of experience in human capital research. Lorrie's work has been featured in the New York Times, the Wall Street Journal, and other renowned publications.