How Cisco Uses a Data-Driven Approach to Strategic Workforce Planning
The use of data and analytics is everywhere today, but the ways in which organizations are incorporating analytics into both their daily operations and long- and short-range planning differ widely.

High-performance organizations especially are leveraging the power of analytics to change their strategic workforce planning processes by moving away from traditional rankings, ratings, and nine-box assessments.
Cisco, a global leader in IT, networking, and cybersecurity solutions, is one such organization that in the context of a tight labor market and the competition for top talent in critical roles, has redesigned its strategic workforce planning approach to lead with intelligence. Leveraging Natural Language Processing (NLP) and predictive modeling, they looked at internal and external data on critical and growth skills, talent movement, and role adjacencies to inform investments in their talent.
In 2019, Cisco also introduced a new performance framework focused on leader and employee conversations—supported by a simple framework, process, and platform. Cisco's goal is to move from an assessment to an investment-based approach in which leaders drive discussions around growth and movement of talent.
"At Cisco we talk about our culture as being 'one company, many careers,'" says Yvonne French, Director of Cisco's Talent & Workforce Planning. "We want to create an environment where our people have visibility in to career opportunities that align to their strengths and aspirations. Our strategic workforce planning approach is very targeted within each business function. We evaluate the specific roles and/or skills that are required to drive that business strategy and leverage that data to identify and recommend the most effective investment strategy for each business—build, buy or borrow."
Cisco's Strategic Workforce Planning
First, the team works with the Chief Strategy Office to ensure alignment with Cisco's strategic direction, including competitive landscapes and the current and future growth skills required to drive Cisco's long-term success.
Then, Cisco leverages market intelligence from multiple sources, such as Burning Glass Technologies (a provider of real-time jobs data) or other companies' job postings, to identify job skills and roles for hiring companies. This information, along with existing internal data and leader interviews, is combined to create a common taxonomy of roles, job families, job titles, and functions, which is validated by leadership. This taxonomy provides a consistent role/skill foundation across the organization and enables the identification of the skills that are most critical to Cisco's success.
Next, the roles and skills are considered against business priorities to determine if Cisco has a gap or an opportunity for growth in each area. This gives the company's leaders a better map of their talent landscape. From there, similar skills and roles, learning and development approaches, and critical talent can be identified and planned.
Additionally, roles and skills are assessed to determine if they are transferable. Figure 1 details how Cisco determined transferability for user experience (UX) and user interface (UI) skills:
Figure 1
Are UX/UI skills critical to the business? Based on multiple internal data sources, including Cisco's hiring data, training data, strategic priorities, Burning Glass forecasts, consultants, and third-party research, the answer was clearly yes.
Are UX/UI skills a gap at Cisco? Quite possibly. Cisco had a lower ratio of UX/UI roles to developers and engineers when compared with existing and emerging competitors. "This also involves a check-in with relevant leaders to make sure they are in agreement that the gap that exists is an area where they want to focus and invest," says French.
What are the growth skills within UX/UI? These were found to be such skills as lean UI, conversation design, voice interaction, data visualization, search interfaces, and more.
What are adjacent skills and eligible "feeder" roles? Industry data was used to determine such roles, which included front-end developers, full-stack developers, graphic designers, and product managers. An internal talent approach is not only better from a cost perspective and when facing a shallow external talent pool, but French says that this drives internal mobility, career movement, learning, and employee retention.
Which Cisco employees are potential talent for this area? This involves matching internal talent currently in the identified roles, those who have the adjacent or critical skills. "This is very much a conversation, about the specific people involved—their propensity to learn, their strengths, their capabilities to bridge the gap, and so on," noted French.
For those employees identified as critical talent, learning and development then becomes a focus.
"The recommendations that come out of this process indicate where we think we should upskill or reskill, and where we should have the largest investments from a company perspective and at the individual and department level," says French.
To support this, Cisco is using Degreed as an enterprise learning experience platform (LXP). It offers a user-friendly gateway to curate learning content in which employees can toggle skills on or off to see the related content and training opportunities available. Relevant content is pushed to employees based on skills, learning history, group membership, and followers.
This new process significantly helps talent acquisition at Cisco. Consider the case of artificial intelligence, which has a very shallow and hard-to-find talent pool. Reskilling existing employees to be data scientists is a challenge, given the credentials required.
So being able to define relevant skills and feeder roles greatly expands the pool of potential external talent on which talent acquisition (TA) can focus.
French says, "Looking at different growth skills helps TA open their aperture more widely, to find other areas where relevant talent might come from. They aren't as reliant on hiring managers, as they have a broader list of relevant skills to search for."
What's next at Cisco?
The team is applying a diversity overlay to ensure the revised strategic workforce planning approach aligns with the company's diversity and inclusion goals. They are also focusing further on talent mobility, including internal expos where employees can talk about the future of their specific areas and provide visibility into upcoming opportunities. The emphasis is on making Cisco an agile and flexible employer, and this starts by using data and analytics to better understand the company's current talent, the skills they need, and then prioritizing talent mobility and development to reach business goals.
Next steps
Cisco's data-driven approach to strategic workforce planning reflects the essential practices highlighted in the i4cp infographic The 7 Steps of Workforce Planning: AI and Automation Edition:
Step 1: Strategy analysis
Step 2: Talent segmentation
Step 3: Risk analysis
Step 4: Supply and demand analysis
Step 5: Environmental scanning
Step 6: Gap analysis
Step 7: Talent management strategy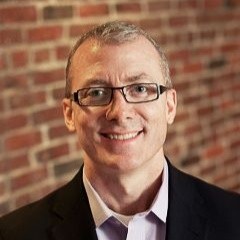 Kevin Martin is the chief research officer at i4cp. A highly sought-after international keynote speaker on all aspects of human resources and talent management, Kevin has been recognized as a "Top 100 HR Influencer" by HR Examiner, is a renowned keynote speaker, and has been published in Forbes, Wall Street Journal, and HBR.