Infographic: Are Organizations Effective at Communicating About the Sexual Harassment Reporting Process?
We asked 335 business professionals about various aspects of handling sexual harassment complaints in the workplace. One question we posed: is your organization effective at communicating transparently to employees about its process of handling sexual harassment allegations?
Less than half of survey respondents said that their organizations effectively communicate to employees about how sexual harassment claims are handled. Are anonymous complaints accepted? Is a third-party used? Is there a hotline? If employees aren't comfortable going to their manager or HR, is there an ombudsman they can speak with? What can employees expect to happen once a formal complaint has been made? With whom should they raise concerns?
The following infographic shows responses broken down by sex and function—men, especially in HR, are much more likely to find communication transparent and effective than women.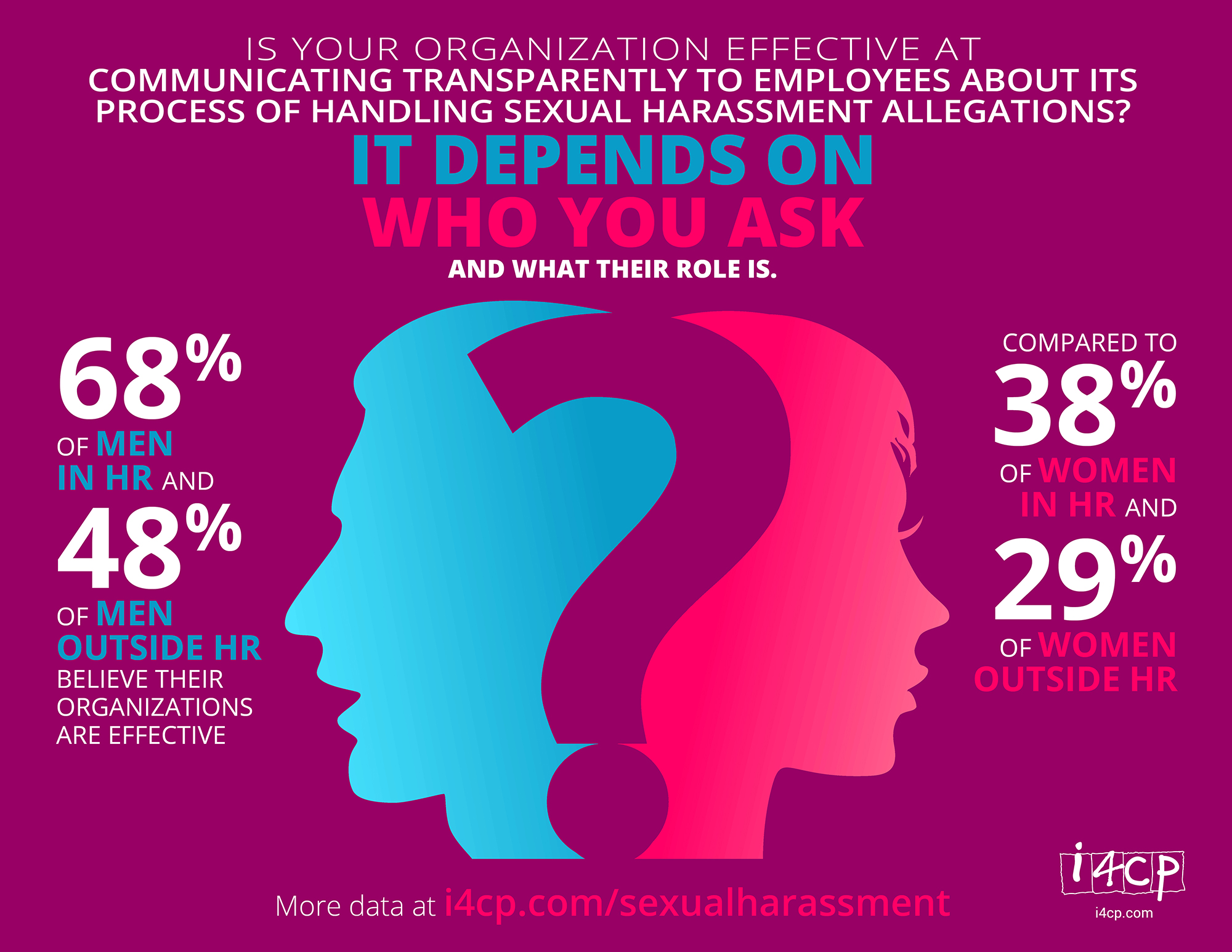 Read more about i4cp's sexual harassment in the workplace research, as well as HR's perception problem.