Sexual Harassment and HR's Perception Problem
Here we are, six months after the #metoo hashtag caught fire. What progress has been made (if any) in terms of how organizations are responding to claims of transgressive behavior in the workplace?
As i4cp reported earlier this year, the results of a pulse survey we fielded on the topic of sexual harassment and how organizations are handling the issue identified distinct areas that can and should be improved upon, starting with HR.
Is HR out of touch? It depends on who you ask.

The awkward truth is that many HR professionals believe they are doing a far better job of handling sexual harassment claims than those working in other areas of the organization. And the gulf between how women and men perceive things is even more remarkable.
Our research found that 60% of female and 94% of male HR professionals, respectively, believe they handle sexual harassment complaints in their organizations effectively.
But an abysmal 26% of females and 48% of males who do not work in HR agree with this assessment.
And when we asked if HR is trusted to handle "sensitive issues" effectively, 60% of women and 73% of men working in HR said they believe so.
But those who do not work in HR were not as enthusiastic in their responses—just 46% of women and 56% of men said HR is trusted to handle such issues effectively in their organizations.
Why the disconnect? Beyond the obvious—it's human nature to focus inwardly and have a more narrow view of how we perform than others—the issue of sexual harassment is still difficult for individuals and organizations to address, and many are stumbling in their attempts.
Although clearly more people have been speaking up about harassment in the workplace, progress is slow and not enough visible change is happening—a recent Silicon Valley survey found that 60% of respondents who have spoken out about sexual harassment in their organizations said they were not satisfied by the response. And then there are discouraging reports such as that of Ellen Pao (Chief Diversity and Inclusion Officer at the Kapor Center for Social Impact), who approached senior leadership at a previous employer to report harassment—their response was to suggest that she consider a transfer to an office in another city. Add to this, Fortune reported this week that some prominent business leaders who stepped down from their companies after complaints about their behavior went public are rebounding bigger and better with new jobs and plenty of venture funding.
Cynics may say that some organizations are most concerned about optics and simply performing the theater of caring about their employees, but aren't genuinely invested in changing their cultures. If there are systemic issues in an organization's culture that enabled or even facilitated bad behavior for a long time—what Minna Kotkin, a professor of law at Brooklyn Law School who specializes in employment discrimination and writes on the topic for the Washington Post, describes as building "a wall of silence" around the topic, breaking through can take years.
The reality is that such claims are often downplayed as office gossip, even when problem behavior is pervasive or an open secret in a workplace. And the issue of power is one that must be addressed head-on. Frontline workers have fewer resources and may not even have an HR department on-site to turn to. Contract and freelance workers—the entire population participating in the gig economy—have few protections under current workplace discrimination law, which covers sexual harassment (the U.S. Supreme Court recognized sexual harassment as discrimination in 1986 because it impacts how those being harassed experience the workplace).
But that may change soon, with legislation currently being drafted to cover gig workers, Kotkin says. Another issue is confidentiality agreements, which usually cover the employer but offer little or no protection at all to employees—and the cost of an attorney to negotiate on behalf of the employee is prohibitive. The other thing is that the confidentiality agreements used in sexual harassment settlements don't legally prevent individuals from reporting unlawful behavior—even more reason for organizations to be invested in preventing the behavior in the first place and taking decisive action if it does.
What HR and senior leadership can do
Only 41% of the people who responded to our survey reported that their organizations communicate effectively to employees about the process for handling sexual harassment complaints. Forty-seven percent told us that their organizations aren't considering new actions in response to heightened awareness about sexual harassment, and only 48% said harassment prevention training in their organizations is effective to a high or very high degree.
We have to do better, whether we work in HR or not. We must ensure that there is a clearly communicated policy and several options and avenues for employees to report harassment, free from fear of retaliation.

There's also the question of the involvement of senior leadership—our survey found that while an HR official usually handles sexual harassment allegations, that designated person does not usually report to the CEO.
So, how much unfiltered information is the CEO and senior leadership team receiving about what's really happening up and down the organization? If corporate cultures are to evolve, strong, fearless leadership is required, and so is transparency—especially now, when the definition of "workplace" is nothing like what it was even a few years ago. It's not an easy task, but HR can and should lead the way forward.
Lorrie Lykins is i4cp's Managing Editor & Vice President of Research
i4cp members: download the pulse survey report for additional data.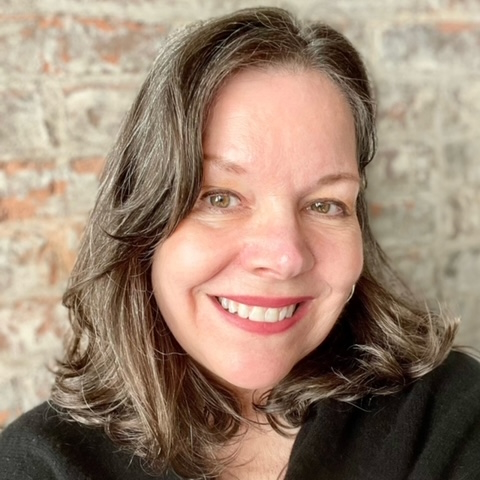 Lorrie is i4cp's Vice President of Research. A thought leader, speaker, and researcher on the topic of gender equity, Lorrie has decades of experience in human capital research. Lorrie's work has been featured in the New York Times, the Wall Street Journal, and other renowned publications.