How the Coronavirus Has Affected Collaboration Overload
For most (72%), the coronavirus pandemic marks the first time they've worked from home on a full-time basis. That's according to data i4cp collected April 23-27, 2020 from 233 HR leaders at organizations that employ at least 1,000 people.
Yet, while most of these HR leaders (67%) indicate they are collaborating with colleagues at least as much now as they did pre-crisis, it appears as though most employers are also unaware of the collaborative demands being placed on those working from home during this pandemic.
The good news is that other research from i4cp on workforce well-being and collaboration provide practical insights into ways to effectively avoid and/or alleviate such collaborative overload, which includes techniques related to meetings management, email etiquette, and blocking time for self-reflection/meditation.
Which this short video for more data and analysis from i4cp chief research officer Kevin Martin, and view this infographic on how to address collaborative overload.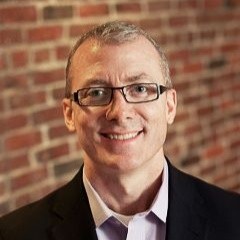 Kevin Martin is the chief research officer at i4cp. A highly sought-after international keynote speaker on all aspects of human resources and talent management, Kevin has been recognized as a "Top 100 HR Influencer" by HR Examiner, is a renowned keynote speaker, and has been published in Forbes, Wall Street Journal, and HBR.