i4cp: Video is Key to Keeping Teams Connected During Forced Social Isolation
Well Over Half (60%) of Companies Relying on Video to Help Fight Sense of Isolation for Employees Working From Home
Employers are most reliant on video features to hold virtual meetings and calls in the face of mandated social distancing according to the latest data from the Institute for Corporate Productivity's (i4cp) ongoing research on the impact of COVID-19 on business.
This week's survey, which polled 518 respondents—HR decision makers from a mix of global, multinational, and U.S.-based organizations of all sizes, looked at ways organizations are adapting to an environment in which most employees are working from home, and the many issues, pressures, and challenges associated with social distancing.
Video connectivity is also reported being used by 27% of survey participants for a wide range of activities and at various cadences to include daily all-hands video calls for team morale check-ins, virtual coffee breaks or lunches that allow for facetime.
Employers are also leveraging internal platforms such as Slack, Teams, Yammer, etc. beyond work continuity to help enhance engagement and combat isolation—one-third of those polled said that their organizations are cognizant of the need to bridge the isolation employees may feel by creating specific chat threads.
These range from encouraging the sharing of recipes, music, memes, photos of dogs, cats, and other non-human "co-workers" and getting together on video for fun.
Get creative: Got a musician on the team? Maybe they might be willing to play a tune for a quick musical morale boost. Some survey participants mentioned video celebrations, dance breaks, and sing-alongs to break up the day and lighten the mood. Others reported using virtual reality multiplayer gaming to help keep employees connected and engaged.
Recommendations for tackling social isolation
Regularly remind employees about EAP, virtual healthcare providers, fitness coaches, etc. that they can connect with virtually to help manage isolation and mental health concerns
Communicate, communicate, communicate: Schedule ongoing webinars, teleconferences, virtual town halls, team meetings—whatever form of communication that works best for your company's culture—that is continual and predictable will help ease the anxiety we all have in the face of uncertainty and rapidly evolving circumstances.
Gather and regularly post resources on working from home including a guide to working from home
Be prepared for potential bandwidth issues—have a Plan B (old-school phone calls) that everyone is made aware of and provide updates in real-times as strategies change and evolve.
Download the full survey results – due to the global health and productivity crisis affecting everyone, i4cp is making all related ongoing research publicly available.
We also encourage you to visit i4cp.com/coronavirus for other employer resources including discussion forums, next practices, useful resources, and more.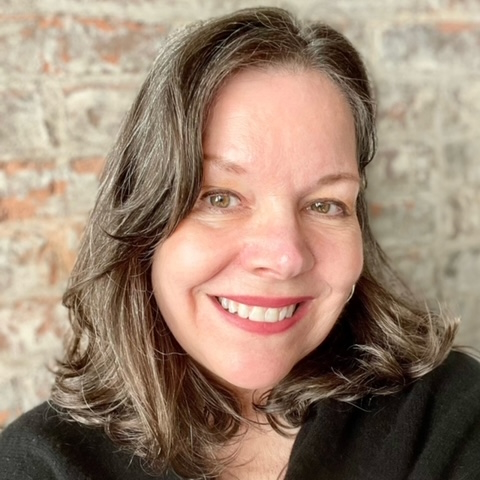 Lorrie is i4cp's Vice President of Research. A thought leader, speaker, and researcher on the topic of gender equity, Lorrie has decades of experience in human capital research. Lorrie's work has been featured in the New York Times, the Wall Street Journal, and other renowned publications.