Human Capital Data Considerations for Corporate Board Directors
We've entered the next era of work.
Digitization, globalization, the environment, and the critical need to address employee health and safety during the pandemic are all defining elements that have led us into this next era. But there is another significant and lasting trend: Worker demand–regardless of generational group—for more choice and flexibility in the work they do as well as where and when they do their work.
How are employers preparing for this next era of work? Internally, companies are now exploring workforce-related aspects they can capitalize on, and which represent significant risk. Executives are eager to know if the decisions they make specific to new work models and policies will resonate positively (or negatively) with their workers and are creating indicators to ascertain whether or not the company is making progress against its objectives.
Externally, there's also a significant push to provide this same insight. As a result, we've also entered an era of greater transparency, reporting, and disclosure of non-financial and human capital data.
No matter the stakeholder group (investors, regulators, board directors, current and potential employees, and consumers), the demand for information and insights continues to mount, and questions persist. How strongly does the company's purpose (i.e., why it does what it does) resonate with its key stakeholders? What's it doing to ensure the well-being of its people and the planet are not jeopardized by the pursuit of its financial goals? What human capital data and information will it disclose as proof of its prowess and/or progress?
To help business leaders prepare for and stay ahead of the curve of these important and interdependent issues, the Institute for Corporate Productivity (i4cp)—a research firm focused on discovering best and next-practices in human capital—partnered with Extraordinary Women on Boards—a network of hundreds of women executives who serve on public and private company boards—to gain perspective and provide guidance.
In joint research conducted in April 2021, data was collected from 109 senior-level human resources executives and 137 board directors from private and public companies. Here's an overview of four key takeaways.
1. The human capital data most board directors have access to only speaks to traditional and higher-level aspects of risk management.
More than two-thirds of board directors indicate they have access to whistleblower data (83%), policy violations (72%), and workplace safety data (66%) such as incident reports or workplace fatalities. Certainly, ensuring worker and workplace safety and avoiding anything that could result in the company becoming the next news headline resulting from unethical or illegal behavior are vital. However, what's missing from these data are the early—and manageable—indicators (e.g., toxic workplace culture, or workers feeling mentally and physically drained) that could help signal, and ultimately prevent, these negative outcomes.
Seven in 10 board directors also said they have access to high-level leadership, as well as workforce, diversity data. That's a good start, but it's the details under the surface that are the key, and these aren't routinely provided to most boards. Board directors need and want to know where the company has (or may soon have) a problem with diversity in leadership. For example, is the problem a lack of women in the engineering function? Or is the problem a lack of women of color who are on successor slates and promoted beyond the mid-level manager ranks in engineering? Further, how does this tie into the firm's succession planning beyond the executive level, development efforts, rewards, and talent acquisition efforts?
It's the transparency and disaggregation of diversity, equity and inclusion (DE&I) data that tells the real story and enables companies to take effective action that leads to progress. This becomes more pressing when one considers that over the past four years, more than 2,000 CEOs have signed on to the CEO Action for Diversity & Inclusion pledge to advance DE&I in their companies. Many chief executives have also made public statements about their commitments to improve DE&I both within and beyond their respective organizations. What are these CEOs and their organizations doing to make good on those commitments and convert public rhetoric into meaningful progress?
The majority of directors surveyed by i4cp and Extraordinary Women on Boards want data and insights about the leading indicators that matter most, such as the internal movement rate of employees (lack of movement is a strong indicator of future undesired attrition), Employee Net Promoter Score (employee advocacy is a strong indicator of a healthy culture), as well as learning and development and well-being data (each are strong indicators of a future-ready workforce).
Now is the time for board directors to work directly with the head of Human Resources in the organizations they help govern to define the data and insights that should be reported regularly to the board. These are always seen through the lens of executing the company's ever-evolving strategy and ensuring a ready-for-the-future workforce.
The timing is ideal; seventy percent (70%) of the senior HR executives surveyed said their organizations share a standard set of human capital metrics with their boards. However, most also indicate they are looking to refresh those metrics.
2. Concerns expressed to HR (or heard by HR) from other corporate leaders often do not make their way to the boardroom.
Thirty eight percent (38%) of board directors indicated that, by the end of 2021, their company's planned work model for employees is to have anyone whose job does not require them to be onsite to back in a company workplace as much as possible. As companies begin to communicate their approach to work going forward, how will they know how their approach is received by their workforce? What listening mechanisms are in place to identify both advocacy and resistance, and what is the company doing to remediate where needed?
Ultimately, the decisions a company's leaders make about new work models and strategies—and how they go about making those decisions—are reflected in the company's culture.
Data from the joint i4cp / Extraordinary Women on Boards research reveals a disparity with HR. In comparison to board directors, HR executives are…
5X more likely to indicate (to a high extent) that leaders at their firms are concerned that hybrid, remote, and onsite work models will create distinct classes of workers.
3.8X more likely to indicate (to a high extent) that corporate leaders are concerned that not working in a corporate office will hinder an employee's career trajectory.
3.6X more likely to indicate (to a high extent) that corporate leaders are concerned the organization will not be able to provide a consistently good experience to every employee in a distributed workforce, regardless of working onsite, remote, or hybrid.
Do these concerns reflect leaders' mistrust in the ability of remote and hybrid workers to be as productive as those who work onsite? Or is it an indication of their lack of confidence in their own ability to lead a workforce that isn't onsite all the time? Perhaps the former is used as an excuse to mask the latter? Regardless, board directors should request more and better insight into the health of the firm's culture.
The i4cp study Culture Renovation, which collected responses from more than 7,600 business professionals worldwide, made clear the importance of having multiple listening mechanisms (both internal and external) to really understand the sentiment of the workforce and gauge the health of the culture. While data from the traditional (annual or biennial) all-employee engagement survey remains by far the most popular proxy organizations use to gauge culture health, it is a false proxy if it is relied on as a sole indicator. More useful data includes retention rate of critical talent, internal sentiment from employees (culled from daily or weekly short surveys, internal message boards, employee focus groups, employee referrals, etc.) as well as external sentiment gleaned from sites such as Glassdoor.
3. Board directors say that the way the CHRO managed through the pandemic elevated their perception of them as strategic.
Smart business leaders realize the intersectionality between business strategy execution, company culture, leadership, and talent (i.e., the workforce).
The head of HR is typically overseeing, or at least heavily involved, with each of these. Adding to the complexity of what the head of HR is involved with is workforce well-being—in particular, the mental and emotional heath of each worker.
Human Resources stepped up significantly in 2020 to ensure the safety and health of employees, no matter where they worked. It's now up to HR to help the business rethink how overall workforce well-being translates in a distributed (i.e., hybrid, remote, and onsite) environment. This will also be a particularly important factor in determining the future readiness of the workforce. Skills are certainly important, but a skilled workforce that is also burned out and unhealthy is not ready.
Board directors should reflect on their relationship with the HR leader. Does the head of HR have enough airtime and visibility with the board? Does that person have enough opportunity to share meaningful perspective, information, and insights with the board?
4. Spend more time and focus on the leading indicators of the company's financial health.
Board directors were asked to rank the top five issues (from a list of 12) that garnered the greatest focus in one of their companies. The majority (74%) ranked financial/business condition as the #1 focus area.
What's important to note is the stark chasm between the priorities placed on a firm's financial position versus all the other issues. For instance, the issue that received the second-highest number of # 1 rankings by board directors was workforce health and safety. Yet only 14% of directors ranked it a #1 focus issue.
A look at the top five issues shows that two deal directly with overall workforce readiness (workforce health and safety, and talent) and one that speaks directly to the company's reputation.
Ironically, it is issues such as progress in DE&I (ranked #7 of 12), company culture (ranked #8 of 12), and senior leadership behavior (ranked #12 of 12) that are the leading indicators of the company's reputation/employer brand, which plays a significant role in the ability to deliver strong financial and business growth.
Another issue, Environmental, Social and Governance (ESG), is also important to highlight for board directors. Much like the demand for greater human capital data disclosure, there is considerable and growing interest among all stakeholder groups around ESG reporting. This is important to note because ESG often includes metrics specific to workforce well-being, skills for the future, diversity, equity, and culture.
In this next era of work, an era also marked by heightened interest on the decisions and progress a firm makes to optimize overall stakeholder and environmental well-being, directors should consider how the board agenda, and board committee work, reflects these leading indicator issues.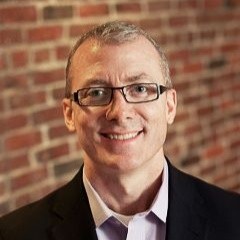 Kevin Martin is the chief research officer at i4cp. A highly sought-after international keynote speaker on all aspects of human resources and talent management, Kevin has been recognized as a "Top 100 HR Influencer" by HR Examiner, is a renowned keynote speaker, and has been published in Forbes, Wall Street Journal, and HBR.