Video: The State of Supplier Diversity in the U.S.
In September 2022, i4cp conducted a survey for the Wall Street Journal and partnered with members of our Chief Diversity Officer Board to explore the state of corporate supplier diversity in the United States. In total, we collected data from 63 US-based companies (90% of which have more than 100 employees).
A high-level breakdown of that data from organizations with at least 100 employees follows:
64% have supplier diversity programs and another 11% anticipate adding one within the next 12 months
Most companies have had supplier diversity programs in place for several years: 54% have had them in place for at least four years (many of which have had them in place for more than 10 years), while 46% have had them in place for less than four years.
The May 2020 murder of George Floyd sparked enormous public outrage related to racial injustice. While none of the companies in our survey indicated they started their supplier diversity program as a direct result of that incident, nearly one-half (49%) told us it galvanized their companies to either somewhat or significantly expand their supplier diversity programs.
A strong majority (71%) of these companies with supplier diversity programs indicated they have specific supplier diversity goals, yet only 30% publish those goals and only 20% also publish their progress on those goals.
As pressures continue to mount on companies to emphasize and make progress on ESG (environmental, social, governance—in particular, the 'S' in that equation), as companies seek to localize and diversify their supply chains to mitigate risks, and as population demographics continue to shift, making supply chain diversity part of an organization's overall sustainability strategy makes a whole lot of sense.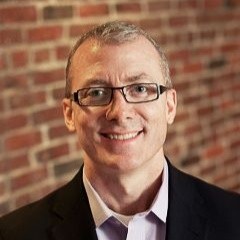 Kevin Martin is the chief research officer at i4cp. A highly sought-after international keynote speaker on all aspects of human resources and talent management, Kevin has been recognized as a "Top 100 HR Influencer" by HR Examiner, is a renowned keynote speaker, and has been published in Forbes, Wall Street Journal, and HBR.