Video: Is HR Already Behind in the AI Revolution?
Where in your 2024 planning is the targeted exploration and utilization of generative AI?
According to new i4cp research, this is a business imperative. We found that organizations currently experimenting with, or utilizing AI, are quickly creating competitive advantage. Further, there's a huge opportunity cost to those that are simply waiting.
CHROs commonly surface several questions as it relates to AI:
How do we assess the exposure of work, tasks, and job rules (both within HR and across the enterprise) that could be augmented by generative AI or replaced by it?
Where within the HR function does generative AI pose the greatest peril, or offer the greatest promise?
How closely should I be working with the chief technology and chief marketing officers to understand the enterprise, utilizations of generative AI and promised application of it?
Our new research study, Is HR Already Behind in the AI Revolution?, explores AI adoption and the impacts on HR. In this video, i4cp Chief Research Officer Kevin Martin breaks down the significant risk at hand for organizations and the practices that set high-performance organizations apart.
What's Available?
To prepare for the AI revolution, i4cp enterprise members have access to the following resources:
For previous videos, view the full CHRO Video Insights collection here.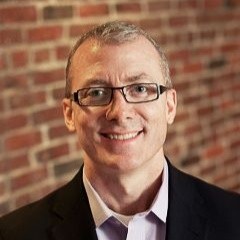 Kevin Martin is the chief research officer at i4cp. A highly sought-after international keynote speaker on all aspects of human resources and talent management, Kevin has been recognized as a "Top 100 HR Influencer" by HR Examiner, is a renowned keynote speaker, and has been published in Forbes, Wall Street Journal, and HBR.