What Your Company's Response to the Coronavirus Says About its Culture
This morning's headlines include a story about crew members on a KLM flight being accused of racism related to the Coronavirus. This stems from an incident in which a passenger noticed a handwritten sign taped to a lavatory door on a KLM flight from Amsterdam to Seoul that read in Korean: "cabin crew exclusive restroom."
The passenger who noticed the sign and snapped a photo of it says that she was followed back to her seat and confronted by flight crew members who asked her to delete the photo, claiming that the intention of the sign was to protect the health of the crew due to "the situation right now in Asia." This would in turn help them ensure the health of their passengers, they said.
How the sign is perceived is the subject of online debate—Korean media is reporting on the story as an example of increasing generalized racism against people of Asian descent, characterizing them as potential carriers of the virus—the dreaded "other."
KLM has apologized via social media, posting on its Instagram account that the company is conducting an internal investigation.
Might this situation have been avoided had communications from KLM leaders to employees about the do's and don'ts of managing a health crisis been clear? It's possible. Because as we all know, the bottom line is that people are freaked out about the spread of the virus that was first reported in China, and fear-based behavior in reaction to that on the job is on the rise.
Perspective, communication, education, and action can all help mitigate and even prevent some of this—which is the point of a pulse survey the Institute for Corporate Productivity (i4cp) fielded last week over the course of four business days. We wanted to gauge how companies are responding to the virus, and what they are doing around travel, communications, discrimination and inclusion concerns, and impact on productivity.
Over 350 people participated in the survey and we learned some interesting things. First, apprehension about the virus is a definite concern that is taken into consideration when making business travel decisions. Just over half (51%) of survey respondents said it's a concern in their organizations to a "high" or "very high extent."
Many organizations are being flexible about travel decisions—nearly half (47%) said they are making allowances for employees who are worried about traveling outside the country due to health concerns in general.
But there are also caveats to this—some survey participants noted that even though their leaders say it's okay to choose not to fly, the genuineness of this message is sometimes questioned. One said:
"We always say it's up to you as a personal choice, but everyone knows some roles require you to travel regardless, and choosing not to go for personal reasons inhibits your career path."
We are in familiar territory
We've been here before. The Zika virus spread to 76 countries in 2015, most notably affecting Brazil. People from Latin America and the Caribbean reported widespread incidences of discrimination related to fear of the spread of the virus, It was indeed a frightening virus—blamed for over 2,500 cases of babies born with microcephaly or central nervous system malformations. But racism related to it became frightening too.
In 2013 it was the West Africa Ebola epidemic, which spread to 22 countries and killed over 11,000 people. Before that we had the Influenza A (H1N1) epidemic, which began in the U.S.
Known as "swine flu," the virus went global and resulted in more than 18,000 deaths. In 2003 it was the Avian influenza (commonly referred to as "bird flu") that spread to 15 countries in Asia and the Middle East.
One point to note, while the H1N1 virus spread globally, it was first reported in the U.S. But we didn't read stories about anti-American sentiment related to the spread of the swine flu. We even conducted a literature review this week looking for evidence of this and we found none. In discussing this as a research team, it was noted that we are likely more fearful about the Coronavirus because it began in China. And we don't necessarily feel comfortable with the truthfulness of information coming out of the regime in power there. The lack of transparency on the part of China during the SARS outbreak is an example of this.
While nearly all the survey respondents (91%) told us that they had not personally witnessed any sort of discrimination against Asian employees in their workplaces since the outbreak of the coronavirus began, there were hints in the write-in comments that there may be issues beneath the surface:
"No, not in our workplace, but Asian employees are expressing concern."
"Possibly, seeing some colleagues wearing masks for no apparent reason."
"Mask phobia! It's a thing for anyone who has not travelled where this is common. It causes quite a stir—we had to educate people."
With all of this in mind, it's not a surprise that the World Health Organization (WHO) announced this week that the virus has an official name—"COVID-19," which is an acronym: CO stands for corona, VI stands for virus, D for disease, and the 19 refers to 2019—the year it emerged. The WHO's press release clearly signals lessons learned from the bird flu, the swine flu, etc.:
"We had to find a name that did not refer to a geographical location, an animal, an individual or group of people, and which is also pronounceable and related to the disease. Having a name matters to prevent the use of other names that can be inaccurate or stigmatizing."
Perspective is key
Despite panic-inducing media coverage referring to the virus as "deadly" and "lethal" and stories of escalating infection rates, quarantines, and stores running out of masks, putting the risk of COVID-19 into reasonable perspective is important, says Dr. Elisabeth Rosenthal, an epidemiologist who worked in Beijing, China during the 2003 SARS outbreak.
As worried as people are about COVID-19, we have a much bigger health crisis going on at home right now she says; the flu has taken a massive toll in the U.S.
According to the latest data from the U.S. Centers for Disease Control and Prevention (CDC), influenza (the flu) has caused the deaths of between 10,000 and 25,000 Americans. Over 180,000 people have been hospitalized, and 19 million have been sickened so far in the 2019-2020 flu season.
"The flu is your problem here in the U.S., not the virus in Wuhan. Wash your hands and don't panic," says Rosenthal. And if you can avoid being in the riskiest environments—enclosed spaces such as crowded planes or trains where people are in close proximity to one another and the air is recirculated, do so, she says.
Fear and helplessness can be addressed through a steady cadence of communication
Many people who participated in our survey told us that communication about the outbreak is a top priority in their organizations; they are sending out regular briefing notes with the latest updates from credible sources such as the WHO and the Centers for Disease Control and Prevention (CDC ), for example.
Providing education about prevention, managing risk, and what is expected of employees is also important. One survey participant told us that concern about discriminatory behavior toward employees of Asian descent had been anticipated, and so education specifically designed to avoid this was created and conducted. This is no doubt the sign of a transparent, proactive culture.
The National Law Review also cites communication as the number-one strategy for managing an epidemic, noting that less is more—sticking to the facts is vital in terms of easing anxiety and addressing rumors and misinformation.
Some organizations are approaching their response to the virus from the perspective of the positive impact they can make. A few survey respondents said their companies are shipping masks and hand sanitizer supplies to operations in China. Others noted that they are conducting fundraising to help do the same in response to the widely reported supply shortages.
In terms of workplace productivity loss tied to the virus, the survey responses were a mixed bag. Half of the 350+ respondents said that there has been no impact at all. But a combined 33% said that there has been an impact to a "moderate" or "small" extent. This could be related to travel disruption and other more indirect factors.
The basics are simple: encourage employees to stay home if they're feeling ill and provide disinfectant products to employees in the workplace. Dr. Rosenthal says that it's not a bad idea to maintain some distance when meeting people; no physical contact such as handshaking, and doing daily temperature checks is a good idea.
All of this of course depends on the culture of the organization. Organizations that respond effectively to health emergencies such as the flu outbreak in the U.S. and viruses abroad are those that have more than a pandemic plan in place. They are organizations that have agile cultures—employing continuous sensing and consistently honing response capabilities. The key elements of this are communication, education, and action.
i4cp members: download the full survey results.
Go here for more coronavirus resources.

Useful resources
NGOs that are coordinating relief efforts
Lorrie Lykins is i4cp's Vice President of Research
Image courtesy of Reuters.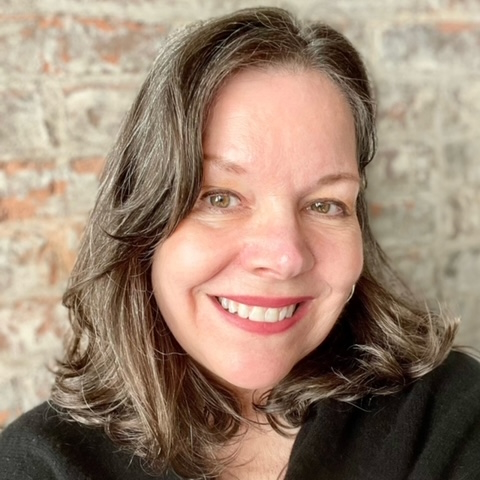 Lorrie is i4cp's Vice President of Research. A thought leader, speaker, and researcher on the topic of gender equity, Lorrie has decades of experience in human capital research. Lorrie's work has been featured in the New York Times, the Wall Street Journal, and other renowned publications.