Three Ways HR Can Offset the Year of Unpredictability
The first several months of 2017 can be summed up in one word: Unpredictable. We're seeing organizations respond by emphasizing alignment and agility to ensure the greatest impact of effort and ability to roll with the punches. And we're seeing opportunity and increased priority for HR to be able to build resiliency and adaptability through emphasis in three areas:
1. Putting science behind your human capital strategy delivers business impact
With unpredictability and uncertainty near givens, alignment to critical business initiatives is essential and CHROs require a reliable and proven way to align their HR strategy to the business strategy. The People-Profit Chain (members only), i4cp's research-validated and practice-proven model, provides a simple and practical framework to manage alignment and articulate the linkages between HR and business results.
The model is built upon 17 human capital KPIs that have consistently risen to the top in longitudinal surveys i4cp conducted in 2007, 2012, and 2016.
These 17 KPIs have the highest correlations to multi-year growth in revenue, profit, customer satisfaction, and market share, and account for up to 31% of the variance in a firm's market performance.
2. Purpose-driven collaboration drives effective business outcomes
Enabling innovation and organizational agility is essential—especially in uncertain times. Collaboration can be either a powerful driver of these or a productivity killer. High-performance organizations are 1.5x.more likely to see those collaborations drive effective outcomes. The key differentiator is the purposeful pursuit of collaboration.
Employees at 84% of high-performance organizations indicate that collaborating with others is energizing, whereas employees at 50% of low-performance organizations indicate that collaborating with others is time consuming.
High-performance organizations are 2x more likely to ensure collaborations are based on business needs/goals (63% vs. 31% of low-performance organizations).
Stay tuned for the first of several white papers, created in coordination with thought leader Rob Cross, on workforce collaboration.
3. And influential leadership drives everything
To operate successfully in a digitized, globalized, diverse, and interdependent environment, organizations must have leaders (at all levels) who can assert influence, drive collaboration, and lead across boundaries of all types (personal, geographical, organizational).
These leaders must drive innovation, engagement, and alignment from diversified talent and teams (irrespective of employee/freelancer/contractor, or demographics) and have a holistic understanding of the business that extends across the entire business value chain.
Leaders must be developers of talent. Yet, most organizations do not have the rewards or mechanisms in place to drive and sustain this essential skill/capability.
While nearly 2/3 of executives believe experiences with external stakeholders (e.g., customers, suppliers) are critical, only 13% plan such development assignments for top talent.
Check out 14 future leadership capabilities that you should plan for now.
Read how L&D can help mitigate talent risk and enable a more agile organization.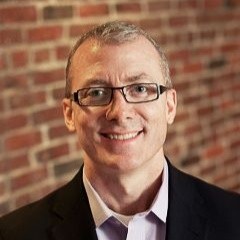 Kevin Martin is the chief research officer at i4cp. A highly sought-after international keynote speaker on all aspects of human resources and talent management, Kevin has been recognized as a "Top 100 HR Influencer" by HR Examiner, is a renowned keynote speaker, and has been published in Forbes, Wall Street Journal, and HBR.