The Problem with Pride: What happens when what began as a protest movement goes mainstream?
The annual NYC Pride March, set to roll through the streets of Manhattan Sunday, June 30th will cap off a month-long global celebration of the 50th anniversary of the Stonewall Inn uprising, which erupted in the summer of 1969 in response to years of routine police harassment and raids of the gathering places of the LGBTQ community. The insurrection led to five nights of protests and rioting in New York City that gave rise to today's Pride movement.
Equal parts commemoration of the progress that's been made over the past half century and raucous victory party for a long-marginalized community, the NYC Pride March is a joyous event each year, one that everyone seems to want to be part of.
Indeed, rainbows are everywhere, and I mean everywhere. There are rainbows on the sales signs at the grocery store, posters at the pharmacy, on postage stamps, t-shirts, pencils, stickers, rainbow flags waving from buildings and streetlamps.
And my Uber app has rainbow-ized the usual black line that allows me to trace the route my driver is taking on their way to pick me up.
Even Taylor Swift has jumped on the rainbow-festooned bandwagon. Swift released a new video this month, which is teeming with LQBTQ celebrity cameos, but has received mixed reviews, with some critics questioning the sincerity of her seemingly out-of-nowhere pro-ally message.
Yes, Pride is for everyone, including stars, and even bigger corporations. But the embrace of the mainstream is feeling more like an uncomfortable squeeze for some.
And that's the problem, according to the Reclaim Pride Coalition, whose members say that corporations are making a cynical and calculated move to pander and market to the LGBTQ community each summer, but don't do much to back it up the rest of the year.
"NYC's Pride parade has become a meaningless corporate circus," Reclaim Pride asserted in a recent press release outlining its plans to host an alternative event—the Queer Liberation Parade—on the same day in protest of what it views as a corporate takeover of the NYC Pride March.
NYC Pride, which puts on the annual parade, acknowledges that it costs a lot of money to produce the event, and the sponsorship of corporations and individuals is necessary.
But activists assert that big brands pay premiums to nab certain spots in the parade lineup and that means coveted positions for television coverage (i.e., advertising to a demographic that wields an estimated $3.5 trillion globally this year in purchasing power).
Are we witnessing the corporate takeover of Pride?
Has business become increasingly involved as a way to demonstrate genuine commitment to diversity inclusion or is it simply naked appropriation—not much more than a hollow branding strategy every June?
Are these unfair assertions? Is there nothing but good intention—miles and miles of heart behind the flood of rainbow-ized corporate logos?
One more point: Do the same organizations that are so visible at Pride events each year invest as much in time and resources celebrating Black History Month? Are there as many visible corporate sponsors at the ubiquitous Dr. Martin Luther King Jr. Day and Veteran's Day parades in every city each year?
These are questions organizations that have created healthy cultures don't fret about—they walk the talk. But those who walk the parade route in June but don't do much else July through May might want to revisit their strategy.
Why should the average business leader care?
As i4cp's research has shown, the positions companies take on social issues matter. So too does the authenticity of those positions.
In fact, our research on diversity and inclusion found that investing in such initiatives must be done for the right reasons if there's any hope of success. High-performance organizations are by far much more likely to say that they invest in D&I because doing so supports their culture, drives innovation, and is integral to their overall business strategy. We found that low-performance companies say their primary drivers of investing in D&I are risk management, concerns about legal compliance, and enhancing their brand/image.
What are the potential risks for organizations that go all-in for public splashes like the NYC Pride March, but do precious little in any other meaningful or genuine way to support diversity and inclusion?
Sooner or later it will be noticed, and alienating an entire demographic could manifest in very real consequences such as talent losses, brand damage, and the potential infinite scope of trash talking on social media, etc.
"Organizations that are truly dedicated to equity and diversity need to be specific about what they are doing the other eleven months of the year. This means making a genuine investment in reaching out to the LGBTQ communities both inside and outside their walls," says Liam Speranza, who leads digital communications at ideas42, a nonprofit behavioral science firm in New York City.
"As a queer person, I want to know what anti-discriminatory practices are in place in companies I may do business with or go to work for. Is LGBTQ inclusion truly a way of life in that company? Do the health benefits offered to employees cover things like transgender care, for example?"
These are questions worth considering as we pull on the requisite rainbow t-shirts and adjust our sunglasses on our way out the door to the parade.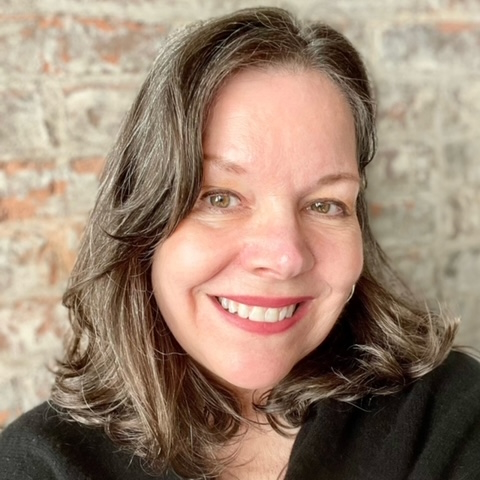 Lorrie is i4cp's Vice President of Research. A thought leader, speaker, and researcher on the topic of gender equity, Lorrie has decades of experience in human capital research. Lorrie's work has been featured in the New York Times, the Wall Street Journal, and other renowned publications.