Research Confirms It: Your Employees Are Fried
What's the number-one reason employers will likely lose talent in the post-pandemic era? In a word: Burnout.
The latest data from the Institute for Corporate Productivity (i4cp) shows that burnout is the primary driver pushing workers to look for relief in the forms of a new job, opportunities for advancement, more pay, and above all else, continued flexibility.
For many workers, the post-pandemic period means a fresh start is in order, especially if their employers can't or won't offer the possibility of flexible work arrangements.
This spells major talent risk for organizations that are intractably insistent on getting all their employees back into the office as soon as possible. And the cost of potential talent loss could swiftly become significant enough to hobble a company's ability to compete in the market.
In the words of a survey respondent: "It's about lower productivity, slower release of new products, and ultimately lost revenue. This is a top-line growth issue, not a bottom-line issue."
Of the nearly 350 professionals surveyed by i4cp, the sizable majority (67%) of those from larger organizations (employing >1,000 people) cited burnout as the most significant driver of potential talent loss for their organizations.
The other top factors cited as potentially pushing talent out the door:
lack of advancement opportunity (48%)
compensation (46%)
requiring employees to return to the office after a period of working remotely (34%)
lack of development (31%)
dissatisfaction with their work (29%)
no flexibility in working arrangements (28%)
None of this comes as a surprise.
We've gone from the adrenaline rush of crisis mode at the start of 2020 to a plodding, surreal COVID spring-summer-fall-winter. We've stared out our windows, been cooped-up with little to no human contact. We've run the unrelenting hamster wheel of hell: trying to home-school kids, care for family members, track down sources of toilet paper and pasta, all the while showing up for our jobs.
We've spent hours upon hours in Zoom meetings that melt from one into the next with no letup. And we've ridden the rapids of continuous uncertainty, polarization and strife in our civic lives that has spilled over into our personal lives and relationships, and loss and grief at unimaginable scale. We are all to one degree or another recovering from trauma, and this fact should not be overlooked or minimized.
Another concern is the unevenness of the fallout the past year has wrought. Stress and exhaustion have cut markedly along gender lines; working women have been harder hit by pandemic-related stress due to innumerable pressures such as home-schooling and caregiving on top of work demands.
We are fried.
The crucible of the pandemic has also been a period of contemplation.
This is a very critical time for employers. Many people who have had time away from the office to take stock of their lives will likely decide to leave their employers if flexibility is suddenly snatched away. And now that vaccinations are widely available (over a third of the U.S. population have been fully vaccinated to date), and businesses and offices are reopening, the pressure is mounting on employers and workers alike to make some tough decisions.
There's a lot to consider. Women and parents are much more likely to want flexibility, and this will impact their decisions if they work for organizations that demand they return to the office fulltime. There's no perfect solution; organizations are clearly at risk of losing talent no matter what they ultimately decide. Should they move forward by creating blanket policies about flexible work arrangements? If exceptions to a return to the office mandate are negotiable, who should make those calls and under what circumstances? What impact will all of this have on organizational culture?
Factoring in what we've learned in the past year, it's an easy prediction that employers that don't offer some form of flexibility in work arrangements going forward will be on the losing end of the talent attraction and retention game. It's the degree to which this happens that's still cloudy. But we at i4cp are already hearing from talent leaders and C-level executives that competitors are luring talent away by promising flexibility in work arrangements not offered in their organizations. As one survey respondent commented: "[The risk of talent loss is] very high if we don't get vocal support of a hybrid work environment; moderate if we get it right."
Recommendations:
If you've been holding off on conducting a pay audit, now is a good time to get started (and adjusting for inequalities that are identified).
Conduct employee sentiment analysis specifically about return to the workplace and flexible work arrangements. If your workforce is clear on needing flexibility, what that might look like going forward?
Conduct an audit of internal movement. Who is getting developed and promoted? If inequities surface, action should be taken. Check out i4cp's bias audit checklist series (available to i4cp members only) to help guide this work.
Conduct a culture audit—assess culture health by uncovering areas of strength and improvement needs and benchmarking these against high-performance organizations. Identifying cultural problems and targeting where they are occurring and why is key to shaping the culture you envision for tomorrow.
Assess the effectiveness of your employee wellness and well-being offerings and invest where there's a clear need for augmentation.
Lorrie Lykins is i4cp's Vice President of Research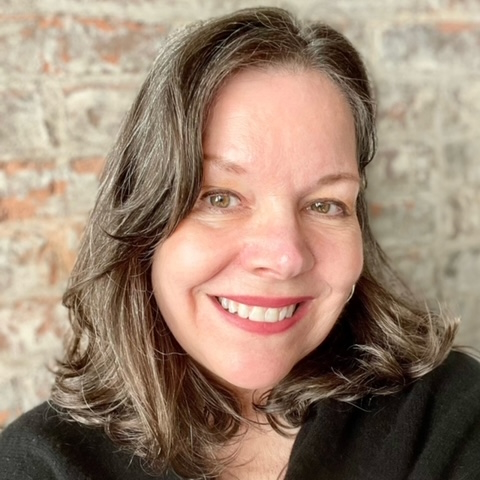 Lorrie is i4cp's Vice President of Research. A thought leader, speaker, and researcher on the topic of gender equity, Lorrie has decades of experience in human capital research. Lorrie's work has been featured in the New York Times, the Wall Street Journal, and other renowned publications.