Don't Ban Remote Workers. Develop Leaders Who Can Empower Them.
In a move that IBM says will "improve collaboration and accelerate the pace of work," remote workers at Big Blue have been given the ultimatum, the Wall Street Journal recently reported, to either "abandon your home workspaces and relocate to a regional office – or leave the company."
Presumably, much data and consideration went into this decision by IBM CEO Ginni Rometty. However, before your organization follows suit, i4cp research has revealed another path to improved collaboration and organizational agility; one that is rooted in an environment of trust and which requires leaders (especially at the mid- and frontline levels) who can effectively influence, collaborate with, and manage remote workers.
New research on collaboration from i4cp and Professor Rob Cross (co-author of the highly popular HBR article "Collaborative Overload") shows that high-performance organizations pursue collaboration to drive innovation. That research also clearly shows that the difference between productive and unproductive collaboration can be summed up in one word: purpose.
For example, leaders at high-performance organizations are 3.5x more likely than those at low-performers to structure work in ways that take advantage of the power of collaboration. Yet, while collaboration flourishes in an atmosphere of trust, one of the most powerful barriers to effective collaboration are leaders who do not model effective collaborative behavior.
To enable your organization to become more agile, innovative, and collaborative, organizations should not structure work in ways that is limited only to those who can work at a specific location. Rather, corporate leadership should seek to tap into and maximize the power of diverse perspective, skillsets, and knowledge from talent from anywhere (whether remote, on-site, employee, freelancer, etc.) as well as pursue, develop, and rewards leaders who are (or can be):
Empowering of others
i4cp research on organizational agility highlights how organizations that empower employees at all levels of the company to make decisions are 3x more likely to score highly in agility effectiveness. Our new research on collaboration also reveals that organizations that promote environments that make it safe to openly communicate are much more effective at collaboration.
Effective at frequent, on-going dialogue with direct and indirect reports
In Feb. 2016, IBM joined the bandwagon of companies moving to scrap their annual employee performance management processes in favor of shorter-term goals as well as more frequent, on-going dialogue between manager and direct report. What many organizations have failed to address in this popular move is to ensure that people managers are equipped to identify and remedy performance issues with remote workers as well as have effective conversations—both in person and virtually—that help ensure their alignment and engagement.

Active users of new media
One of 14 Future Leader Capabilities identified via i4cp research, this refers to leaders who actively utilize virtual and social technologies to engage, connect, communicate, and collaborate with others. i4cp's new research on collaboration found a high correlation to market performance when companies teach leaders to use synchronous virtual technologies (e.g., web conferencing and instant messaging) as well as social technologies (e.g., Yammer, Jam, etc.) as part of their development efforts.
Divergent talent managers
Another of the 14 Future Leader Capabilities, this describes leaders who can orchestrate and energize talent from any worker classification (employee, outsourced, non-traditional) to achieve desired business results. i4cp research into the evolution of work revealed two major (and cross-generational) workforce trends:
Demand for flexibility and control
Increase utilization of highly skilled on-demand talent to address capability, capacity, quality, and agility requirements.
Organizations that focus solely on finding talent that can work from a company location are limiting their ability to get ahead, stay ahead, or even catch up to the ever-accelerating demands of the market and capabilities of technology.
Boundaryless relationship builders
Also among the 14 Future Leader Capabilities, this describes leaders who work effectively across functional, organizational (including external stakeholders), and cultural boundaries to build networks and synergies that create business value. This is especially important in large, complex organizations such as IBM, where knowledge silos can squash innovation. Our research with Rob Cross on collaboration found that personal networks that are too narrowly focused (e.g., confined to peers at the same level, or are limited to a business unit or function) has a negative correlation to a firm's market performance.
While it may take an earnings call or two to determine the business impact of IBM's move to reel remote workers into the office, it's clear from i4cp's research that organizations that have cultures that enable and support purposeful collaboration do so via the alignment of three key elements—all of which are also clearly linked to higher market performance and work in unison to shape and move the culture:
Leadership
Work management
Talent practices
In the coming months, i4cp will publish a series of research briefs and tools that will help its member companies promote purposeful collaboration that drives effective business outcomes.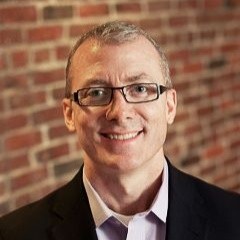 Kevin Martin is the chief research officer at i4cp. A highly sought-after international keynote speaker on all aspects of human resources and talent management, Kevin has been recognized as a "Top 100 HR Influencer" by HR Examiner, is a renowned keynote speaker, and has been published in Forbes, Wall Street Journal, and HBR.