Four Priorities for Talent Acquisition Leaders in 2023
If talent acquisition (TA) leaders expected (or hoped for) a return to some semblance of equilibrium as the pandemic crisis abated, they know that things have been anything but. That's not to say that the many challenges that arose in 2022 were wholly unwelcome or weren't beneficial to the function—like their colleagues in HR, TA's role has inarguably evolved in many organizations from transactional to strategic.
TA has been called upon to support cultural change, manage abrupt workforce expansions and contractions, and oversee shifts of strategic priorities, all while continuing with the standard activities of engaging with potential candidates, developing new talent pools, and responding to hiring managers' needs and expectations.
Competing for talent remains complex and nuanced. As much as stratospheric salaries, surreal sign-on packages, and other perks lured some talent in 2022, these enticements haven't necessarily engaged employees in ways that ensure retention. As quickly as some people jumped ship to join other organizations, they were soon off to their next employers, often because they realized that despite the tempting incentives, the culture simply wasn't for them.
Organizations that have positioned themselves to compete on culture, flexibility, and connectedness will have an easier time attracting and retaining talent. Embracing flexibility as a way of life and permanent part of the culture will continue to be a best practice. So, too, is making sure that there is consistent and clear messaging about commitment to employee experience, and opportunities for development and advancement.
Given this environment, the top priorities identified by members of i4cp's Talent Acquisition Board in 2023 are:
Regrouping, reimagining, and rebuilding
Connecting with both external and internal talent
Building capacity and gaining insight through technology and data
Thinking globally
Talent scarcity for hard to recruit roles demands operational effectiveness in TA. Transforming how talent acquisition is structured and performed—from the basics of recruiting and selection to the strategic attraction and engagement of talent pools—is a priority in 2023.
Some TA board members are looking at their operating models and pondering new frameworks that could better equip their function to sense and respond quickly to shifts in the market. This involves scrutiny of foundational systems, data collection, and reporting to confirm that TA is set up to consistently attract and hire talent with the skills and capabilities necessary to meet business objectives now and well into the future.
TA board members also anticipate that their function will be affected to some degree by the slowing global economy (if they haven't been already). Will we see a complete flip from the heady candidate-driven talent market of 2022 to an employer market in 2023? Some say maybe, and some say definitely, depending on the industry. But they agree that regardless, TA must find ways to reduce costs and become more efficient.
Rates of burnout and increased turnover have resulted in reduced tenure in TA the past few years. As a result, many professionals now working in the field are early in their careers and/or haven't worked in HR before their current company. The need to invest time in training and increasing capacity in talent acquisition is too often at odds with expectations that speed is everything (and everything is a priority). Smart organizations know that training and upskilling the TA team—and building pipeline for future TA leaders—is a priority in 2023 and beyond.
Some organizations are shifting their efforts to internal recruitment and retention as external hiring slows in response to an economic slowdown. Attention will be on build versus buy in those organizations through internal mobility initiatives, including embracing gigs.
In addition to investment of time and resources on internal talent marketplaces, some TA board members are working closely with their colleagues in total rewards on pay transparency and other equity issues. They are also looking at innovative methods to increase employee referrals, and the introduction of new roles such as dedicated internal recruiters.
Amplifying employer brand both externally and internally, as well as raising the bar on experience for prospects and candidates, also tops the list of priorities. One TA board member noted that their data shows that candidates who aren't ultimately hired nevertheless have a positive impression of the organization if their experience was a positive one.
There is also increased emphasis in TA on retention—for example, by making sure that the transition from candidate to employee is a smooth one rather than an abrupt severing of the tie established between TA and the candidate during the hiring process.
"We have post-hire retention touch points at 30-60-90 day intervals—sometimes more often—to maintain the relationship with the candidate as they onboard, and we work closely with the HRBPs to do this" one board member told us.
Other priorities include partnering with HR and communications to create targeted marketing campaigns and initiatives geared towards critical talent segments. One board member said that her global organization has had success with old-school tactics such as using billboards in certain markets to attract talent. Others are having success with identifying and hiring underutilized talent (for example, those without college degrees) by offering community training, development, and coaching programs.
Despite creative efforts, workforce planning has been a challenge for most, but utilization of data, analytics, and evidence-based insights can help tremendously. It can also provide clarity (even raise alarms) on the existing workforce and their well-being.
"We're spending a lot of time on this; our data shows that some people are on [Microsoft] Teams at all hours—working averages of 13+ hours per day, multitasking, etc. It's important to understand what's happening and to normalize prioritizing well-being," one board member noted.
Modernization of the talent acquisition function through adoption of new technology is a 2023 priority. New tools and technology that increase efficiencies by streamlining and speeding processes through automation will also improve candidate experience, as will conducting a review and refresh of career sites and landing pages—also a priority for some TA leaders. At the same time, there is acknowledgement that while automation of tasks is great, the risk of disconnection is real. Maintaining person-to-person contact must always remain a priority. While data-led decision making and building competitive and talent intelligence can help, there is also interest in understanding the implications of AI on the function.
Global harmonization—operating as a unified, consistent talent acquisition function—is also a priority in 2023. So is ensuring that their operating models connect to the broader HR function for optimized global bottom-line results. But there are worries; uncertainty related to global threats (war, pandemic, famine, the economy, energy concerns) challenges leaders to consider all the changing variables that impact so many elements of their work, not the least of which are culture and well-being.
For our four predictions and priorities for other human capital functions, download the full 2023 Priorities & Predictions report.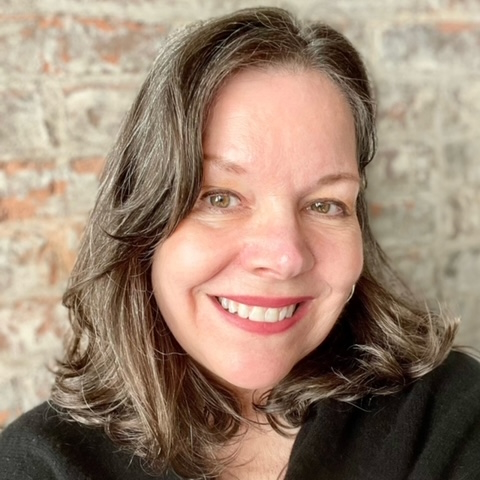 Lorrie is i4cp's Vice President of Research. A thought leader, speaker, and researcher on the topic of gender equity, Lorrie has decades of experience in human capital research. Lorrie's work has been featured in the New York Times, the Wall Street Journal, and other renowned publications.