Research Review: Two Factors That Will Impact Your Business Soon, if They Aren't Already
HR and human capital-related issues have dominated the media over the past several months with focus ranging from the "Uberfication" of the workforce and the recent NLRB rulings which are trying to pull the reigns in on the free-agent nation to the ditching of annual performance ratings by corporations such as Microsoft, REI, and GE, and corporate culture (e.g. the recent New York Times piece about Amazon's culture. The story generated over 6,600 comments and virtually monopolized both the most emailed and most viewed lists for days following its publication).
Furthermore, i4cp research affirms two significant factors that will have an increasing effect on businesses and HR in the coming years:
1. Between 30-50% of your workforce in the next five years will not be your employees
95% of the heads of HR we interviewed as part of our evolution of work study told us that they are either already or are planning to be using more non-traditional workers. While the use of non-traditional workers is not new, what is noteworthy is a shift in the type of non-traditional worker employers are seeking, as well as the strategies employed to use these workers:
In the past, the use of contingent, contract, or other nontraditional workers was largely reserved for tactical purposes, centering primarily on cost savings. But the new shift is more strategic than tactical, focusing more on the creative utilization of talent. The objective is simple: to increase organizational capability, capacity, and agility.
2. Increasing demand for consistent and effective leader communications
High-performance organizations are 3X more likely to report effectiveness in their leaders regularly communicating progress to all employees. High-performance organizations are also 2X more likely to prioritize leaders' ability to work with diverse stakeholders (both internal and external stakeholders).
The capabilities frontline leaders need to engage and retain key talent are shifting, calling for greater skills in handling uncertainty, ambiguity, and complexity, influencing and enabling collaboration across an increasingly diverse group of workers and external stakeholders.
Only 19% of organizations with at least 1,000 employees have a formal Leaders as Teachers program (i.e. a structured program with selection guidelines, training for participating leaders, specific learning goals, evaluations, etc.) in operation.
Only 37% of high-performers have coaching as a part of their performance management process – but it has a high correlation to market performance.
Three questions you should ask your team:
What is the perception (both internally and externally) of our company as an employer? With the evolution of work, your organization's talent brand will be more critical than ever. Either you will manage it or it will be managed by others for you.
What are we doing to improve manager capability around performance feedback? The move to more frequent, informal dialogue will only be as effective as the leaders' capabilities to establish trust as well as drive influence and collaboration across diverse groups. Upcoming i4cp research on Generation Z (those born 1995 - 2012) introduces a new twist. This generation wants "Twitterized" feedback; in essence, frequent feedback, in five-minute increments or less.
How much does our D&I function collaborate with customer-facing functions?
The importance of developing inclusive, global-minded leaders will continue to magnify. Upcoming i4cp research (Structuring Diversity & Inclusion for Maximum Business Impact - available later this fall) reveals that collaboration between D & I and customer-facing function such as customer support and field services has strong ties to both market performance and the organization's ability to leverage diversity.
To equip you to respond to the myriad opinions and demands related to these and other headlines that no doubt come your way from your CEO, business unit heads, and members of your Board of Directors, I want you to be aware of the following i4cp member-only resources:
The Evolution of Work
Based on interviews we conducted with 80 heads of HR from leading employers, you now have substantial thought leadership regarding the changing nature of work, the workplace, and workforce at your fingertips. The resulting report, "Beyond Uber: The Evolution of Work," is now available exclusively to i4cp members. Download it now.
Contemplating Alternatives to Traditional Performance Management?
To help you overcome all the noise about performance management, we have categorized our content around key issues such as decoupling compensation from performance and leading practices to reward HiPos and hold low performers accountable.
Leaders as Teachers
There is a direct link between an organization's culture and the behaviors exhibited by its leaders. Building on our earlier study, "Building a Coaching Culture," we recently collaborated with the Association of Talent Development (ATD) and surveyed more than 800 professionals from organizations with more than 1,000 employees to determine what high-performance organizations are doing to develop and utilize leaders as teachers.
Building an Inclusive Culture
One of our most-read reports (Developing Global-Minded Leaders) reveals key practices that enable inclusive leadership. Also, in November, we'll debut new research that looks at ways organizations are integrating their diversity and inclusion and learning and development functions to maximize business impact.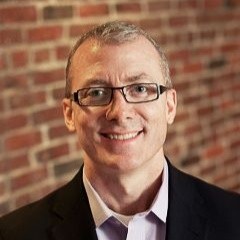 Kevin Martin is the chief research officer at i4cp. A highly sought-after international keynote speaker on all aspects of human resources and talent management, Kevin has been recognized as a "Top 100 HR Influencer" by HR Examiner, is a renowned keynote speaker, and has been published in Forbes, Wall Street Journal, and HBR.