Q&A with Tom Rath: Creating a Culture of Health and Well-Being
Tom Rath is an expert on the role of human behavior in business, health, and economics. He has been described by the media and business leaders as one of the greatest thinkers and non-fiction writers of his generation.
Tom, who will be keynoting the upcoming i4cp 2014 Conference, has written five of the most influential business books of the last decade. His first book, How Full Is Your Bucket?, was a #1 New York Times bestseller. His 2007 book, StrengthsFinder 2.0, was Amazon's #1 selling book worldwide in 2013. His most recent New York Times bestsellers are Strengths Based Leadership, Wellbeing, and Eat Move Sleep: How Small Choices Lead to Big Changes (2013).
Eat Move Sleep was recognized by Apple iTunes as one of the best nonfiction books of the year and by The Globe and Mail's as one of the 2013's top three business books. In total, Tom's books have sold more than 5 million copies, been translated in 16 languages, and made over 300 appearances on the Wall Street Journal's bestseller list.
In addition to his current research, speaking, and writing, Tom is a guest lecturer at the University of Pennsylvania and a Senior Scientist and advisor to Gallup, where he previously led the organization's work on employee engagement, strengths, and wellbeing. Tom has also served as vice chairman of the VHL cancer research organization. He earned degrees from the University of Michigan and the University of Pennsylvania. Tom and his wife, Ashley, and their two children live in Arlington, Virginia.
Q: What was the inspiration for writing Eat Move Sleep?
A: It was a convergence of three major things for me, both professionally and personally--the first is more on a personal level. As much time as I've spent writing business books--my primary job up until a year ago was leading Gallup's workplace consulting business and I spent maybe five or ten percent of my time writing business books on the side--I've also been spending a lot of time pulling together information on how to prevent disease.
I found out I had cancer on my eye when I was 16-years-old, which lead to the diagnosis of a rare genetic disorder that causes cancer to grow throughout the body over a lifetime, so I've battled--and am currently battling--cancer in my kidney, pancreas, spine, and a host of other areas. So over the last 20 or 25 years I've spent as much time as I could each day and on the weekends reading through medical literature and trying to figure out what I can do to boost my odds of living a little bit longer in good health.
Along the way, I've had colleagues and friends come to me and say they have family histories of certain diseases and health concerns and asked what they should do. Then about 18 months ago, three close friends and colleagues of mine passed way in the span of about a month-and-a-half. These were guys my age, roughly. The more I dug into the research it was so clear to me that a lot of us--two-thirds of people in America today--will die from heart disease or cancer and these are largely preventable conditions. So I felt a need personally to pull research and information together for the people I care about and try to do something about it.
The second thing that motivated me to write Eat Move Sleep was what I learned in earlier research and in working with some of the largest companies in the world on the issue of employee wellness and well-being. Most employers in the U.S. are spending about $600 per person each year just on preventative programs and that doesn't count the $8,000 to $10,000 that's spent on insurance and claims each year. When you talk to CEOs or CFOs, one of the biggest concerns they have is the rising cost of health care, which is continuing to go about at unsustainable rates, so slowing down that financial freight train is top of mind for most leaders. The good news is that there's a lot employers can do to improve the overall health and well-being of employees while also bringing down costs. But the way I've seen a lot of organizations go about that, it's not working all that well. They are throwing a lot of money at it and every big employer is offering health and wellness programs, but they're only getting about seven-to-10 percent of employees who think they are healthier because of the company they work for, so what we are doing is not really working.
The third big reason for me is that when I step back and look at global health data, I can see how childhood and adult obesity rates are increasing at a faster clip in neighboring countries like Mexico and in wealthier Middle Eastern companies where they've essential adopted our lifestyle. The lifestyle that we are exporting will kill a lot of people worldwide in the next 20-25 years.
How do you fix a problem that big? I think it starts here in the U.S. and the way we fix big problems here--for better or worse--is through big social networks. And the biggest social networks in the fabric of our society today are large employers. When you work back and look at how we turned the tide on smoking--we did it one organization at a time, one building at a time, one office at a time, and eventually we kicked smokers off the property altogether. I've seen the same thing happen in my own life with peer pressure about little things, like recycling in the office, which really changed my behavior faster than anything I read. I think we have a responsibility here in the U.S. to show the world how to fix the problems we started here at home and we need to get big organizations, which are such powerful drivers of change, to rally around this issue of well-being. We need to do the right thing in terms of really investing in employee health and well-being to the same degree we have invested in engagement.
Organizations need to have a more holistic value proposition between an employee and employer--at the very core of what I'm talking about here is the fact that the basic pact between employer and employee is kind of broken, especially for people who are entering the workforce today. In an ideal world we could say that we join an organization because if we pool our resources, together we can be more effective and the results of all that will make for better lives for us and our families. But when I was at Gallup and we asked people if they had better overall well-being as a result of working for the organization they worked for, just 12 percent of people ranked that a five on a scale of one-to-five in terms of strongly agreeing with that. That means that on average, the relationship between employees and employers is pretty lousy today if you look at it in terms of what the employee is getting, at least.
The good news is I have seen very large organizations in which their employees say their overall health is better and they are doing more with the community, etcetera, because of being part of that large social network that is their employer. In order for employers to accomplish this though, they have to ask some very fundamental questions about how they are investing in people for the sake of developing people and improving their lives overall, not just for the sake of doing it to improve the bottom line. That's where I've seen a shift in what people are asking when they're entering the workforce today. They want to know that their lives will be better off and that they'll have time with their families and be healthy and not have the stress and sleeplessness and pressure of 100-hour weeks. So I think there's a lot of opportunity for change in organizations as the workforce itself evolves.
Q: What actions have you seen organizations take that made a difference in employee well-being?
A: Well-being is just like anything else--whether we're talking about blood pressure or engagement or quality of the supply chain, if you're not measuring it or tracking it over time, there won't be conversations about it and it won't improve.
It's important for organizations to begin to ask questions about how they can determine if they really are improving the well-being of their employees in anecdotal, even self-reported ways, because if we're not asking those questions, it looks to me that across the U.S. workforce on average, most work groups and organizations are a huge detriment to the lives and well-being of the people who work for them, and if you're ruining people's lives, you need to figure that out.
Tom Rath will be a presenter at the i4cp 2014 Conference, March 10 - 13, 2014. Sign up now.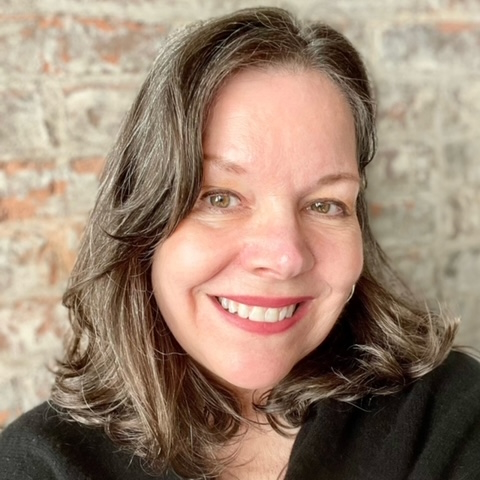 Lorrie is i4cp's Vice President of Research. A thought leader, speaker, and researcher on the topic of gender equity, Lorrie has decades of experience in human capital research. Lorrie's work has been featured in the New York Times, the Wall Street Journal, and other renowned publications.