Three Actions to Take in the 2nd Half of 2017
The importance of organizational agility and resiliency cannot be over-emphasized in the second half of 2017. To help you anticipate, respond, and exploit both planned and unplanned change, I recommend you consider the following three actions:
1. Seek, develop, and reward boundaryless leadership
Consider these 14 Future Leader Capabilities
High-performance organizations are 2.5x more likely to ensure leaders collaborate effectively with key external stakeholder groups
2. Be clear on who (and where) top talent is - and where it isn't
i4cp's yet-to-be-released research on talent acquisition shows that high-performance organizations are:

3.5x to have a clear picture of their total global workforce.
5x more likely to create customized employment branding for specific roles or functions.

Check out these 11 metrics high-performance organizations use to measure top-talent development and succession effectiveness.
If you are an i4cp Exchange member, make sure your team is taking part in our People Analytics Series so you can advance the effectiveness and value of HR's strategic role.
3. Unleash the power of your organization's network
High-performance organizations are:

3.5x more effective than low-performance organizations at getting their top talent to make employee referrals.
5x more likely to use stretch goals to encourage people to seek resources, colleagues, or solutions across the extended enterprise.
8x more likely to actively help others build collaborative networks to break down information silos and enable stronger business synergies.
View this infographic for more interesting stats on workforce collaboration.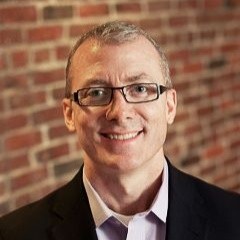 Kevin Martin is the chief research officer at i4cp. A highly sought-after international keynote speaker on all aspects of human resources and talent management, Kevin has been recognized as a "Top 100 HR Influencer" by HR Examiner, is a renowned keynote speaker, and has been published in Forbes, Wall Street Journal, and HBR.