Pitney Bowes' Andrew Gold: Are Your People Analytics Professionals Data Gladiators?
Recent meetings of i4cp's Workforce Analytics Exchange have focused in part on the new i4cp and ROI Institute report, 4 Ways to Advance Your People Analytics. At the May 2018 meeting, Andrew Gold, VP of Total Rewards and HR Technology at Pitney Bowes, shared some of his experience with people analytics. This included mention of motivating his colleagues across HR to become what he called "data gladiators," an intriguing nickname to say the least.
What follows is a Q&A interview with Andrew to learn more about this concept and the latest advances in the use of people analytics at Pitney Bowes.
Describe the current state of people analytics at Pitney Bowes.
We have been focusing on people analytics for the past year and a half. We always had an analytics function, loosely speaking, in that there were always questions that would arise where data was needed. We started with one person in the talent and recruiting area. Based on everything we heard from groups like i4cp and others, we recognized about two years ago that we needed to build a more robust HR analytics capability so that we could better serve all of the business units' needs. And so, we moved some people around, including myself, to establish an HR analytics function.
Where are you focused now in terms of data gathering and systems integration?
Right now, we are integrating HR data from disparate systems, such as demographic information that comes from our SAP HRIS system, recruiting information, target compensation, performance, and succession planning information that each come from different systems. We've also identified people in certain key programs like our early in career program, so that we can better track them. Before, that information was maintained on a spreadsheet on somebody's computer. By pulling all kinds of disparate HR data together we can start working with it differently and looking for key patterns.
What we would like ultimately to get to is result-based data: Did somebody meet quota? What was their actual pay and total compensation? What were actual benefit costs? We would like to bring into our workforce planning the temporary employees that come through outside agencies, to better understand labor planning and total labor costs, so we can look at optimal designs for different parts of our business.
What have been some of the challenges to bringing all of this data together?
When you start using data, you quickly get an understanding of your data challenges. While some is data this is simply wrong, other is data that may need to be reposition for reporting purposes. We pulled a team together to address these challenges. A simple example of this was the need to clean-up some of our system organization names. For several reasons, we had organization names that began with country IDs like US, IN, UK, etc. But these organizations include people that may not work in those countries. In the past, people might have been a little confused, but it never really mattered until we start showing them different kinds of data by organization name. The trick was to figure out how to clean it up without disturbing anything that relies on those names, such as underlying benefits information.
We needed to make some changes, but in a way that met all the legitimate needs for the data. What was important was understanding that somebody's use of information for a different reason is not necessarily bad. It's just not necessarily what we wanted to use that code for, so we had to find another way to get that information to the people who needed it.
What is the story of your concept of a "data gladiator"—where did that come from?

I was about to provide an update on our data analytics journey to about 150 of my colleagues at the Pitney Bowes HR offsite. I was looking for something to get the crowd excited about data. I went through a number of iterations in my head and I ended up on "data gladiator" because I thought it was an actionable term that people would remember. I started with data champions, but I didn't think that was exciting enough—and sure enough, data gladiator really resonated with the group. Throughout that conference people started using the term. Later, I was on another panel and referenced it again, and found other opportunities to sneak it into conversations. It has gone sort of viral internally as it really resonates with people and gets them focused and interested in HR data and analytics.
Can you describe what a "data gladiator" is in just one or two sentences?
Sure. A data gladiator is somebody who is always thinking about data—how it can be used to help businesses make decisions, how to make the data better, and how they can increase their skills in using data to solve problems. That is why I chose the name data gladiator, as I wanted it to depict somebody who's fighting on all sides: bad data, business questions, how do I tell the story the right way, how do I do analytics. It is a mindset, it is bigger and broader than any one of those aspects alone.
What impact or benefits have you seen in using this concept?

It's a little too soon to tell. It has mostly added an element of fun so far. However, it has started people thinking. For example, I received the following from one of our L&D trainers— "Hi Andy. After listening to your presentation on being a data gladiator,bI started thinking about what tools our people would need to become more proficient regarding data and data analysis…" This is now leading to a conversation about designing a skills program around data.
What are some of the barriers or challenges you have had to overcome?

Initially, we had to overcome skepticism about some of the data, and so a large amount of time was spent proving that our data was accurate. Another challenge we had was that data was maintained in many places, and it wasn't always connectable. We also simply didn't have enough connections to begin looking for patterns, and so for a while we weren't really doing analytics, we were just doing basic reporting. To overcome these challenges, we implemented Visier as a new technology platform, and we also started questioning many of the reports we had been running: Were they really needed? Were they truly providing value and answering questions the business needed? We still run too many reports today, but we are looking to automate more of them and we continue to ask questions from our business clients to determine what they truly need.
Regarding increasing the skills on your data analytics team, are you mostly focused on formal training? What are you doing to improve capability?
I would love to tell you we've solved that one, but it is a work in progress. We have been focused so far on training at different levels on the Visier tool, and we continue to do training on aspects of Excel. Importantly, we have also started working with people to model what I call the "why, why, why" kind of conversations. That is, it often takes several "why" type questions to really get at the truth of what a business leader needs. That isn't a conversational muscle that all people have strongly developed, so modeling it can be a very effective approach.
What are some example projects or results of your use of people analytics that you can share?
I have two I can share that admittedly are not huge wins, but I think show the value of data. First, like many organizations, we have periodically considered having a hiring freeze. Using our workforce planning tool and real data regarding time to fill, turnover rate, training time, etcetera, we were able to show that if we have a true hiring freeze for X or Y period of time, here is what your census would be at the end of the freeze. As a result, it became clear that a hiring freeze would have a negative impact within a relatively short time period, including on some revenue-generating roles, and so the full freeze was dropped. Instead, we focused on better questions such as how many people do we really need in various areas? Are we trying to stay even or decrease by a certain percentage? And so on.
The other example I will share comes from our finance group. We are fortunate in that we have a very good relationship with our finance team, and they are excited about the advances we are making with HR analytics. At one point, we had an issue with reconciling headcount numbers in the HR and finance systems, so we worked with finance to build one report that gets automatically updated on a monthly basis. I later heard from a finance manager that he used to receive questions from an executive that in the past would have taken about two hours to find, extract, validate, and report the answer. But now, with the new solution, he can send out a link to an interactive slide show in less than five minutes. As a result, time is now being spent evaluating the information and deciding on actions for improvement, instead of searching for data and creating reports. In short, this solution provided almost 2 hours back. If he received three requests a month, then we've given him almost a day of work back each month.
Where would you like to see people analytics at Pitney Bowes in a couple years' time?
I'd like to add more analytic resources. As I know that our business partners are very busy. I would like to give them more support to proactively respond to business needs. Second, I would like to be able to connect HR data and financial results. Starting with being able to report actual labor and benefits costs, which right now is hard to get in a timely manner. By including financial results in our analytics, we could determine if a particular training program helps employees to achieve quota or improve time to productivity. We could also better understand the true cost of turnover or determine what are the right criteria we should be looking for to hire a successful engineer. Being able to answer these kinds of questions through data and analytics is my goal.
Thomas Stone is a senior research analyst at i4cp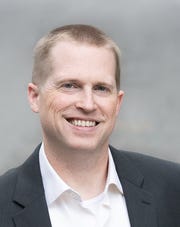 Tom is a Senior Research Analyst at i4cp, with over two decades of experience as a writer, researcher, and speaker in the learning and development and broader human capital industry. He is also author of multiple books, including co-authoring Interact and Engage! 75+ Activities for Virtual Training, Meetings, and Webinars (second edition from ATD Press, 2022).