The Best Remote Work Strategies are Intentionally Designed
In the early 2000s I was with a training content development company that allowed some employees to work remotely two or three days a week. The set-up was simple: employees with at least a year of tenure were eligible to start working from home part of the time, as long as we attended all critical in-person meetings.
Initially some of my co-workers were skeptical that remote work meant anything other than an unrecorded vacation day. One summer day, seeing a rather empty looking parking lot at our main office, the CFO exclaimed "Where the heck is everybody? We'll never meet our numbers!" Our CEO overheard this and quickly countered that productivity was actually improving, because some of the work involved was better done away from the office where people could both focus and have better work/life balance.
That exchange nearly 20 years ago has no doubt been repeated countless times at innumerable organizations since, as historically many leaders have been skeptical about how much work really gets done away from management's direct, in-person oversight. There were a few high-profile companies over the years, such as Yahoo! and IBM, that cancelled their remote work options for employees.
And these headlines were balanced by studies here and there that continued to show productivity for remote workers equaled or in some cases even exceeded what they accomplished in a traditional workspace.
Now here we are, and the pandemic has proven—even to many former skeptics—that many jobs can be done, and done well, in places other than the office.
But this movement toward remote work began long before the pandemic. Although remote working is far from new— 8% of U.S. employees worked from home at least once a week before the pandemic—the numbers doing so has been steadily increasing. Data compiled by FlexJobs and Global Workplace Analytics showed a 159% increase in the number of remote workers between 2005 and 2017, and a 44% jump in the number of employees working from anywhere between 2012 and 2017.
These numbers pale in comparison to what's occurred in 2020. In the quarter of a year that's now passed since stay-at-home orders were put in place, many employers are giving serious thought to making remote work a more permanent option for many (if not all) of their people after pandemic-related restrictions are lifted. And why not, given the studies coming out and the first-hand experience many are having, even under less than ideal circumstances?
For instance, one research study during the COVID-19 pandemic found that the abrupt move to working from home has had only had a 1% reduction on work productivity. And more than 40% of workers would prefer to work remotely full time in the future. Another study found that 70% of leaders indicated that working from home was the same or better for their team's work performance.
And again, these results are coming while remote work veterans and novices alike are having to do so with children home due to school closures, health concerns for themselves or older family members, few options for entertainment or stress relief outside the home, and other major obstacles.
In short, we've all come to better understand that work isn't primarily a place we go, it is what we do. Work is an activity, and where that activity can and should best take place requires intentional and careful consideration.
That said, before there is a rush to go permanently virtual, companies need to recognize that remote work isn't for everyone and is often an unequal playing field (though in other respects the same could be said for traditional workplaces.) At the very least, led by their HR teams, organizations need to think carefully and intentionally about their remote and flexible work strategies.
Not Equal for All
The case for remote work has been made many times over. The organization gains access to a larger talent pool, cuts costs, sees reductions in absenteeism, and so on. Workers gain more autonomy, skip stressful commutes, enjoy greater work/life balance, and in some instances can even increase their productivity.
But consider some of these scenarios that COVID-19 has helped bring to light.
Working parents, and especially single parents, are clearly struggling to work from home more than those with grown children or none at all. Until schools fully reopen, juggling schedules and the use of home resources (technology, bandwidth, room space, etc.) will continue to be an issue for many.
In addition, those who have eldercare responsibilities are finding themselves continuously stretched to balance their work with the needs of their families.
Or consider the digital divide as found in the employee who's been spending the pandemic working from their car in a McDonald's parking lot, taking advantage of the restaurant's free Wi-Fi because they can't afford Internet access at home.
Or the employee who's reluctant for whatever reason to show the inside of their home on a Zoom call.
And beyond such personal examples, there can sometimes be tax-related or other policy issues that arise with remote work. Clearly each organization's leadership has a responsibility to give careful thought all employees' circumstances when weighing the pros and cons of long-term remote work on a large scale.
Short-term and Long-term Decisions
The COVID-19 quarantine began in March, and it wasn't too long after that many companies decided that a remote work model could be viable for them over the long haul.
Salesforce announced that its employees would work from home through the end of 2020. Zillow and Facebook did the same. Google has recently gone further and is allowing its employees to work from home at least until July 2021.
Most Twitter employees are never coming back to the office.
" … if our employees are in a role and situation that enables them to work from home and they want to continue to do so forever, we will make that happen," the company said in a May 12 statement announcing the move.
Around the same time, Nationwide announced that it plans to shutter at least five of its U.S.-based physical offices by Nov. 1, 2020. Employees from those locations will permanently work remotely.
These are just two examples of organizations to go this route in the wake of the coronavirus pandemic. There will be more.
And that decision might turn out to be a really good one for a lot of these companies.
Others will decide that offering flexible work arrangements will be a preferred approach—count on seeing "hybrid remote work" models in the months and years to come.
But even such seemingly sensible, middle-ground approaches can be problematic, with some experts even arguing quite persuasively that without a lot of careful thought and planning, such approaches will only offer the worst of both worlds.
So, take your time. Survey your workforce. Measure how workers are performing remotely versus how they performed in the traditional workplace. To the extent that you can, consider employees' individual circumstances and then personalize solutions in ways that optimize engagement, collaboration, and ultimately productivity and talent retention. And use resources, such as those i4cp has curated, to help your careful, intentional approach to this massive change.
Thomas Stone is a senior research analyst at i4cp.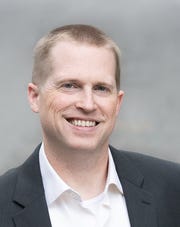 Tom is a Senior Research Analyst at i4cp, with over two decades of experience as a writer, researcher, and speaker in the learning and development and broader human capital industry. He is also author of multiple books, including co-authoring Interact and Engage! 75+ Activities for Virtual Training, Meetings, and Webinars (second edition from ATD Press, 2022).