CHRO Coronavirus Business Response: Meeting Recap - June 26
Xerox has an unbeatable track record of transforming its business and promoting women in to its highest leadership ranks.
What is it doing to re-establish that dominance?
Listen to this 5-minute recap of the i4cp CHRO COVID-19 Response call featuring Suzan Morno-Wade, EVP and CHRO at Xerox. In this recap, Suzan shares two major D & I initiatives: Amplifying the voice of its ERGs and establishing a set of Diversity measures that will garner the same rigor and visibility as revenue and profit. She also describes her top three priorities related to the future of work at this 114-year old company.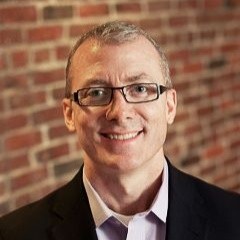 Kevin Martin is the chief research officer at i4cp. A highly sought-after international keynote speaker on all aspects of human resources and talent management, Kevin has been recognized as a "Top 100 HR Influencer" by HR Examiner, is a renowned keynote speaker, and has been published in Forbes, Wall Street Journal, and HBR.