Video: CHRO Monthly Insights: 4 Predictions for 2023
In this month's video, i4cp Chief Research Officer Kevin Martin shares our 4 predictions for 2023, based on the perspectives of i4cp's six executive boards, representing heads of HR, talent, learning, talent acquisition, DEI, total rewards, and people analytics.
A healthy culture creates a recession-proof organization
Managing perceived paradoxes will define top leaders
Experience outside of HR becomes a strategic professional building block
Flexibility is not a concession…it's a strategy.
Get additional insights:
For previous videos, view the full CHRO Monthly Insights collection here.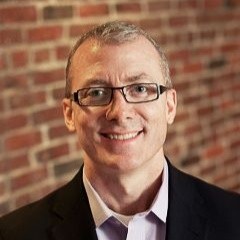 Kevin Martin is the chief research officer at i4cp. A highly sought-after international keynote speaker on all aspects of human resources and talent management, Kevin has been recognized as a "Top 100 HR Influencer" by HR Examiner, is a renowned keynote speaker, and has been published in Forbes, Wall Street Journal, and HBR.