Video: CHRO Insights: Solving the Productivity Predicament
Workforce productivity is top of mind for many corporate leaders, especially given falling global productivity measures.
The foremost paradox being grappled with today: how to focus on results without abandoning the empathy established during the pandemic.
i4cp's latest research, The Productivity Predicament, found that empathy and productivity can and must coexist to drive high market performance. In this video, i4cp Chief Research Officer Kevin Martin shares what we find to be the formula in which they do.
For previous videos, view the full CHRO Video Insights collection here.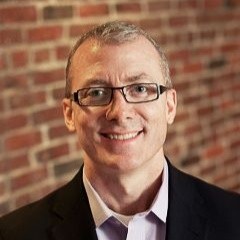 Kevin Martin is the chief research officer at i4cp. A highly sought-after international keynote speaker on all aspects of human resources and talent management, Kevin has been recognized as a "Top 100 HR Influencer" by HR Examiner, is a renowned keynote speaker, and has been published in Forbes, Wall Street Journal, and HBR.