How CHROs Can Drive Productivity and Efficiency
According to i4cp research, culture health explains up to 20% of the variability in an organization's productivity. Further, trust – in leadership and overall – has the greatest impact on culture health.
These practices can help immediately – and longer term – to drive greater productivity through stronger, sustained culture health.
Recognize employees: i4cp's research on culture fitness explored companies with toxic cultures and found that distrust in senior leadership ran rampant at those organizations. When looking deeper into this distrust, we found that employee recognition was sparse at those firms.

Offer workers greater autonomy: this connotes trust. Give people clarity on what's expected of them, and the decisions that they can drive.

Offer greater flexibility: the mistake that countless numbers of organizations continue to make is that flexibility is only provided in the where of work. It's important to also consider the how, what, and when of work.
When asked: "what are you doing to drive greater productivity and efficiency?"; make sure that part of your answer equation is creating greater culture health; and a major part of that needs to be ensuring that workers have trust in their senior leaders.
Get additional insights:
For previous videos, view the full CHRO Video Insights collection here.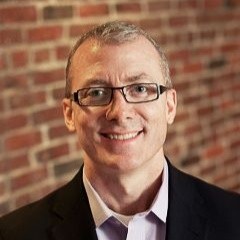 Kevin Martin is the chief research officer at i4cp. A highly sought-after international keynote speaker on all aspects of human resources and talent management, Kevin has been recognized as a "Top 100 HR Influencer" by HR Examiner, is a renowned keynote speaker, and has been published in Forbes, Wall Street Journal, and HBR.