Work Automation and AI: Mind the Three Gaps
Advanced automation, robotics, and artificial intelligence (AI) technologies—what i4cp refers to as advanced work automation—are rapidly disrupting both our personal and work lives. Expectations from the former are quickly impacting the latter: people don't want to live like the Jetsons at home, but the Flintstones at work.
Customers have similar high expectations—ones that can be difficult to meet when employees are stuck doing routine, non-customer facing tasks such as filling out forms or performing repeatable and tedious physical work.
New research from the Institute for Corporate Productivity (i4cp) found that it is these shifting expectations, and not primarily a desire to reduce costs, that is leading many organizations—especially high-performance organizations—to leverage or at least experiment with advanced work automation technologies.
In partnership with John Boudreau, professor at USC Marshall School for Business and co-author of Reinventing Jobs: A 4-Step Approach for Applying Automation to Work, i4cp's study began with a survey of 1,700 organizations, nearly 500 of those employing >10,000 individuals. We also interviewed many HR leaders from top organizations to learn what best and next practices for automation and AI are in use in their firms, and what they are piloting and planning to work on next.
Next Practices are defined as practices correlated to positive market performance that are used by a relatively small number of top-performing organizations—and that other organizations should consider implementing.
While apocalyptic headlines of coming job losses have stoked fear and anxiety about these new technologies in the workplace, a key finding detailed in i4cp's study, Work Automation: The Human / AI Intersection (available exclusively to i4cp members – if you're not a member, download the executive brief) is that advanced work automation will more often augment the work of humans or transform roles and create new work, rather than replace humans, even for entry-level workers.
Examples of work augmentation are everywhere, from wearables that can guide repairs in manufacturing or surgeries in hospitals, to using robots to lift heavy objects and improve safety in warehouses, and training algorithms to greatly reduce the human work hours needed to detect fraud at financial institutions.
Even managers and leaders will increasingly find their work augmented or transformed by advanced work automation, with predictive analytics helping them to make better judgments and chatbots coaching them to give more effective feedback or run better meetings.
While the benefits of advanced work automation seem clear enough, it is still early days in what will be a long journey, in part because of three significant gaps:
An organizational capability gap
A workforce motivation gap
An HR readiness gap.
Gap #1: The Organizational Capability Gap
There is a looming and significant capability (skills, knowledge, etc.) gap facing organizations today. In high-performance organizations only one in four survey respondents indicated that their firms are prepared to handle this gap. This figure was even lower among survey participants from low-performing organizations (10%), with a whopping 71% of them indicating their organizations were not prepared at all.
To address this gap, organizations most often start by assessing their talent risk and identifying future required skills, but these are just the first steps. High-performance organizations are more often going further than this, by deconstructing jobs into component tasks, assessing which tasks are best performed by humans or automation, determining the payoff of automation for each task, choosing the optimal type of automation, reinventing the work, and then matching and preparing talent for the new work requirements.
An important approach to that last step is to invest in and develop upskilling and reskilling programs for all employees impacted by advanced work automation. While only 16% of organizations have focused on upskilling / reskilling programs to close this capability gap, this is a next practice as it correlates to market performance with high-performance organizations 2X more likely to do so than lower performers.
The need for upskilling and reskilling is universal and growing, but the specific and innovative approaches used can vary, as the examples from Walmart, Citi, Tata Consultancy Services, and others in the study demonstrate.
Gap #2: The Workforce Motivation Gap
While the organizational capability gap is massive and has received the bulk of attention from organizational leaders and policymakers, advanced work automation also creates motivation gaps. During times of tumultuous change, workers must maintain and redirect their motivation (drive, passion, and purpose) lest morale and productivity decline.
Only 20% of those from high-performance organizations indicated that they are prepared for the motivation gap versus an extremely low 6% from low-performers, and a significant 61% of those from low-performing organizations indicated that their companies are not prepared at all.
One key is to build trust in leaders and the organization through transparency. The study found that improving leadership communication around the changes coming from automation and AI corresponded with both market performance and effectiveness in leveraging these technologies, but only about a third of organizations are focusing on and enabling their leaders in this way.
Empowering employees to automate their own work, if done well, can be a positive experience that enhances motivation by eliminating the fear that automation will take jobs. Involving workers in the redesign can help them understand that with routine tasks eliminated, they can provide higher value by performing tasks that are more strategic, involve more judgement, or rely on their human creativity and innovation skills. This of course connects back to the first gap, as it requires that workers have confidence they can gain new skills in their current role (upskill), or seek adjacent skills needed for a different role (reskill).
Another driver of trust and motivation is whether each employee believes the organization is using advanced work automation technologies ethically. This especially arises with AI, where algorithms and results need to be explainable, meaning how the AI generated its results or recommendations must be trackable, understandable, and adjustable. This is particularly important when it comes to specific ethical issues that were found to be next practices in the study, such as the need to focus on eliminating bias coming from skewed data/algorithms, something high-performance organizations do 4.5X times more than low-performing organizations.
Gap #3: The HR Readiness Gap
Given the organizational capability and workforce motivation gaps, the opportunity for HR to lead in advanced work automation seems readily apparent. And yet, for many organizations there is an HR readiness gap—few (just 19%) indicated that they had confidence in their HR departments to function as a leader in this area.
One enabler of HR leadership in advanced workforce automation may be whether relevant technology expertise sits within HR. When we asked about the current state, more from high-performance organizations (30% vs. 19%) indicated that they had one or more automation experts in their HR department, as opposed to relying entirely on a central IT function or experts outside the organization.
That said, the perceived HR readiness gap is not the result of a lack of uses of automation and AI across HR functional areas. While most practices we explored are in use by less than a quarter of organizations, many early adopters are getting good results and these uses serve as models for further experimentation and can help establish HR as a capable leader with advanced work automation.
The talent acquisition function is typically furthest along in this journey, with an abundance of advanced work automation in use including building job requisitions for hiring managers, screening candidates based on data that identifies successful hires, coaching for hiring managers, reducing unconscious bias in the hiring process, using chat bots to improve the candidate experience, and more. The uses of automation and AI for talent acquisition seem endless, with some organizations also creating personas for niche and hard-to-fill roles, using automation to assist with interview scheduling and rejection notifications, and searching for and initiating contact with passive job seekers.
Beyond TA, the study found increasing use of advanced work automation in onboarding (e.g., automating forms, IT setup, and relationship building) and learning and development (e.g., AI-driven content recommendations, tutoring, and performance support). There were further examples of using automation and AI from all corners of HR, such as coaching managers during performance review cycles, using sentiment analysis to gain richer insights from employee surveys, deploying general HR self-service chatbots, and more.
In the end, while some worry that automation and AI will eliminate the human from human resources, our research found the opposite was true. Given the ever-increasing pace of change and all that is on the modern HR department's agenda, it is only by taking advantage of chatbots and other automation / AI technology that HR professionals can shine and provide the desired human touch. Rather than dehumanizing HR, these technologies will end up rehumanizing HR.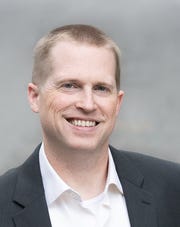 Tom is a Senior Research Analyst at i4cp, with over two decades of experience as a writer, researcher, and speaker in the learning and development and broader human capital industry. He is also author of multiple books, including co-authoring Interact and Engage! 75+ Activities for Virtual Training, Meetings, and Webinars (second edition from ATD Press, 2022).