The (Multi)-Million / Billion Dollar Issue HR Must Address
One of the most elusive (and underestimated) costs to any organization has long been the cost associated with talent risk. However, as a result of the many headlines highlighting the inexcusable behavior of some very high-profile executives over the past year, that cost is becoming a lot more clear.
Just last month, for example, shares of entertainment company CBS dropped 6% (equivalent to a nearly $1 billion decline in market capitalization) the day it was announced that its long-time CEO, Les Moonves, would be accused of sexual misconduct in a forthcoming New Yorker story. The company has just announced the exit of Moonves from its business; a move, according to a report by CNBC, that could cost CBS upwards of $180 million in severance.

The Moonves story was written by Ronan Farrow, the same reporter (along with New York Times investigative reporters Megan Twohey and Jodi Kantor) exposed the now-disgraced Harvey Weinstein for allegations of sexual harassment and assault that spanned decades.
Speaking of which, the (fire) sale of the Weinstein Company, which was approved by a bankruptcy court for $310 million in May 2018, just seven months after news broke about sexual allegations against its namesake founder & CEO, was reported to be just a fraction of the company's worth before the sexual misconduct scandal.
These and many other well-publicized examples (e.g., Wynn Resorts, Uber, Nike, Papa Johns, and most recently the NBA's Dallas Mavericks, just to name a few) demonstrate the extremely high and very visible cost of inappropriate executive behavior.
But, what if all this focus at the very top of the organization is masking something far more pervasive, powerful, and costly? Much like the potential danger associated with an iceberg remains unseen at the surface level, the real risk to an organization often lurks levels below the executive suite and is hidden in the sentiment of its workforce.
What might the cost to the business be in terms of lost employee engagement, productivity, customer relationships, or product quality if there is hidden toxicity in the organization's culture? How well does the workforce perform if a significant portion does not feel safe or valued at work due to the words or actions of those they work with or for? Would this cost exceed the market capitalization or valuation loss associated with poor executive behavior? I believe it can.
In an article titled Beyond Employee Surveys: Develop an Organizational Listening Strategy, my colleague Patrick Murray wrote that listening to employees is more important than ever, and this requires new thinking. I'm in complete agreement, but will go one-step further.
It also requires new actions.
Two years ago, in an effort to identify and remediate sentiment among diverse top talent that could lead to disengagement and regrettable turnover, Intel launched a case management service it calls Warm Line. As Barbara Whye, Intel's Chief Diversity Officer, shared at the 2018 i4cp conference; of the more than 10,000 cases that have been opened over the past two-plus years, 90% have resulted in a save. This is not to suggest that without the Warm Line outlet and subsequent interventions that 9,000 of these issues would have resulted in employees who would have voluntarily left the company. That's not the point.
The bigger issues facing employers are not knowing where negative employee sentiment resides or what the negative sentiment is.
Imagine the widespread and/or institutional damage or distraction that just a single disgruntled, disengaged, or demoralized employee can have on co-workers, customers, or other key stakeholders.
Take Uber, for example. According to one report, the ride share company may have lost $10 billion in valuation due to scandals that first surfaced in an article written in Feb 2017 by former Uber employee Susan Flowers about the pervasive harassment and discrimination she experienced as an employee of that company. And since that scandal, according to another, Uber has lost sizable market share (approximately 14 basis points) to rival Lyft.
And while it may be common sense that someone would check out the Glassdoor ratings of a company before they decided to pursue them for employment, did you know that those same ratings are also influencing major investment decisions? It's been reported, per a leaked memo from Salesforce.com board member Colin Powell, that the cloud-computing company actually includes Glassdoor ratings as a key metric when considering companies to acquire.
This multi-million/billion dollar issue presents a clear business case for a strategy focused on proactively and regularly collecting and analyzing employee (and candidate) sentiment and feedback, converting it into actionable insights, and communicating it back to the relevant stakeholders.
The HR function should own this strategy and partner with the IT, people analytics, and marketing functions to ensure validity and timeliness in data collection and key findings dissemination, as well as identify and remediate issues that are negatively effecting its employer brand.
Thanks to advancements in artificial intelligence, natural language processing, and data analytics, there are new, better and more powerful ways to hear your employees that have made inaction inexcusable. As if billions of dollars weren't enough incentive in the first place.
Kevin Martin is i4cp's Chief Research Officer.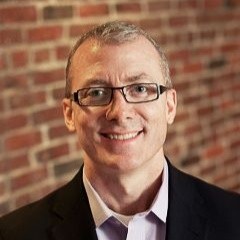 Kevin Martin is the chief research officer at i4cp. A highly sought-after international keynote speaker on all aspects of human resources and talent management, Kevin has been recognized as a "Top 100 HR Influencer" by HR Examiner, is a renowned keynote speaker, and has been published in Forbes, Wall Street Journal, and HBR.