New i4cp Report: How to Avoid Collaborative Overload
In the January / February 2016 issue of Harvard Business Review, co-authors Rob Cross, Reb Rebele, and Adam Grant noted that in recent decades the time spent by managers and employees in collaborative activities has ballooned by 50% or more. In fact, their research found most knowledge workers spend 85% or more of their time in a given week on email, in meetings, and on the phone, placing an enormous (and invisible) cost on organizations and people.
While it is clear from Cross' pioneering research that collaborative overload is a growing problem, it's one that is overlooked in most organizations.
In fact, ensuring that people/roles do not become so overloaded with collaborative demands that they are unable to make positive contributions was revealed in our research as a critical next practice. Though cited by 2.5x more high-performance organizations than low-performance organizations, only 16% overall indicated they are highly effective at this practice.
The final brief in i4cp's four-part series on purposeful collaboration practices, conducted in partnership with Cross, has been released: download How to Avoid Collaborative Overload, available for a limited time.
This brief contains:
Effective ways to identify and avoid collaborative overload
Four research-based workplace practices that enable collaboration
Several next practices high-performance organizations are implementing
A link to Cross' Collaborative Overload assessment
Each of the practices explored in the brief can be effective in helping to expose and/or remediate an aspect of collaboration that poses significant (and often hidden) risk to any organization: overload.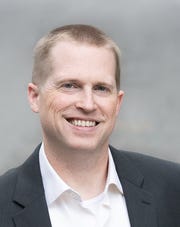 Tom is a Senior Research Analyst at i4cp, with over two decades of experience as a writer, researcher, and speaker in the learning and development and broader human capital industry. He is also author of multiple books, including co-authoring Interact and Engage! 75+ Activities for Virtual Training, Meetings, and Webinars (second edition from ATD Press, 2022).