As Salesforce Buys Slack, Consider How to Get the Most Out of Persistent Chat Groups
It finally happened. Market-watchers and technophiles had long assumed a bigger company would eventually buy Slack, the independent chat and collaboration platform with the rabid fan base. Several days ago rumors surfaced that Salesforce was going to be that buyer, and on Tuesday, December 1 it was made official: Salesforce is buying Slack for more than $27 billion.
There will be many analyses and predictions from others around what this means for Slack—presumably more investment to compete against the deep pockets of Microsoft and its Teams software. And also what it means for Salesforce, e.g., their expansion into serving more users in large organizations than their historic focus on sales and sales support, along with other niche areas after acquisitions such as Tableau for data visualization. And still further what it means for the other players with which Slack and Teams compete, such as Facebook's Workplace platform, Cisco's WebEx Teams platform, and a few others.
Beyond any of those angles, consider what may be the single most valuable, yet often not fully utilized, feature that platforms like Slack and Microsoft Teams provide: persistent chat groups. This is the part of such platforms where people text chat with each other in groups that—and this is the key—persist over time. It isn't a discussion thread created in one moment and that goes away, like the chat during a live meeting using Zoom, WebEx Meeting Center, or other such meeting platforms. Rather, the dialogue is there permanently (unless someone intentionally deletes the group), so that people can participate one day, step away from it as needed, and then return at their convenience to catch up on the discussion.
I don't deny that all the other features that Slack, Teams, etc., provide are important too—video calls, file-sharing, security, integration, and all the rest. But persistent chat groups are versatile and can, if leveraged with intention and purpose, provide a boost in countless areas important to a business: collaboration, development, onboarding, engagement and culture, inclusion and belonging, retention, and more.
Collaboration. Many leaders and IT professionals thought platforms like Slack and Teams were only needed for virtual teams or at global companies with operations spread across continents. While not discouraging people in the same building from getting together in conference rooms or around the cafeteria or watercooler, why not also let them gather and collaborate without leaving their desks? Or use the platforms to enable collaboration for those who are more mobile such as frontline workers in manufacturing, retail, or other environments who can access groups via smartphones or tablets? The explosion in use of persistent chat groups for collaboration and other purposes in 2020 has been great to see—but why did it take a pandemic and a forced shift to remote work to make it happen?
Collaboration using persistent chat groups can include as many groups as desired, so intentionally design groups that are appropriate for your organization's needs. Groups that map to the organization's departmental structure are the most obvious—each manager of people can have their own group for persistent text discussion. But consider also how project teams can enhance their ability to collaborate, role-based communities of practice can share ideas, etc., and more.
Development. Persistent chat groups are an increasingly useful arrow in the learning and development (L&D) professional's quiver. After years of slow growth, use of virtual classroom training via such platforms as WebEx, Adobe Connect, and most notably Zoom, exploded in 2020. While a lot of knowledge and skill development can occur in a well-designed and delivered live online training program, many organizations supplement those events with asynchronous persistent chat groups. Sometimes these are created in the company's learning management system (LMS), but if that platform lacks such functionality, then Slack, Teams, etc., can be used. Such groups can persist indefinitely, or only for the duration of the training program (i.e., a group could be archived or deleted after an 8-week training program concludes). Creating persistent chat groups for each training cohort can increase the cohesiveness of the participants and improve learning retention, especially when training is designed with this blended approach in mind.
Performance support is another way that persistent chat groups can be used for learning and development purposes. Any area of a business that needs to provide Q&A service can leverage this feature to enable users to ask questions of experts who are monitoring the group and pop in to assist as they can. The experts may be officially designated to monitor the group, or they might be volunteers who help as needed. Think of this as a form of live chat, similar to the customer service solution now provided on countless websites, but in a many-to-many format rather than 1:1. One organization used this approach to support producers and trainers during virtual classroom sessions. If an issue required help right away, an SOS went out to the group to ask a question or request that another producer enter the session and provide live help.
Persistent chat groups offer other learning benefits as well. You can create topical groups to share resources and links about a product line, work strategy, or fulfill another need. Such groups can be used temporarily as a back-channel for people attending a webinar where the chat function is disabled, or where attendees from one company want to have a private chat during a third-party webinar with a public chat available.
Onboarding. At larger organizations, in-person onboarding programs often occur in cohorts (e.g., everyone hired within a particular week or month). Virtual and hybrid onboarding increased in 2020, and persistent chat groups are playing an important role. While the group discussion thread might not persistent forever, it can provide a great place for new employees to meet, ask questions, share learnings, get support, etc. Such groups can greatly ease the transition for new employees, making it more likely they will ultimately stick with the organization, thereby improving retention and reducing turnover costs.
Inclusion and belonging. Persistent chat groups give people another outlet to be involved in the various organizational groups in which they participate: their department, division, project team(s), and more. Open groups centered around particular topics are another way for individuals to feel more included and increase a sense of belonging to the organization.
In 2020, organizations have ramped up their use of persistent chat groups to support their Employee Resource Groups/Business Resource Groups (ERGs/BRGs), including those focused on Black employees, women in the workplace, and others. Again, while periodic live meetings—in-person or virtual—are a must, providing a persistent, asynchronous location for people to continue to connect, share, and discuss issues of importance to them can take such groups to another level of providing consistent value.
Engagement and culture. Many have raised concern in 2020 about how to maintain a corporate culture when so many employees were forced for the first time to work from home. How do organizations keep people engaged in their work, and in the firm's mission and purpose, when employees aren't together? The issue isn't how to maintain culture across multiple locations. Any organization with more than one location, let alone dozens or hundreds of them, has grappled with that. The harder issue is how to maintain engagement and a company culture when employees are working from home as isolated individuals. Companies that have long employed significant virtual workforces largely figured this out prior to COVID-19, and the use of persistent chat groups was almost always a part of their approaches.
An Institute for Corporate Productivity (i4cp) study on virtual leadership in 2018 found that documenting virtual team operating agreements is a next practice—a practice used by few organizations overall, and found more often in high-performance organizations than in lower-performing firms. Such agreements needn't be lengthy or detailed. Create some simple guidelines for employees to explain virtual team expectations, including when and how to use platforms such as Slack, Teams, etc. Include explanations of the benefits, but also guardrails against overuse of the platform, as doing both will minimize any concerns that using persistent chat groups is just another expectation being thrust upon employees.
These platforms are often erroneously referred to or even marketed as email-killers. However, their best uses are as supplements that shift some communications and relieve full email inboxes. In fact, consistent use of persistent chat groups may help lower stress levels reported from the overuse of email.
Persistent chat groups may also play an important role in helping to revive potentially innovation-driving informal workplace conversations that have been waylaid by the pandemic. First, people should sign into your platform first thing each workday morning, just as they do with email and calendaring applications. Encourage employees to periodically say hello in key groups they belong to, using emojis or otherwise making it fun and friendly. This small interaction element on such platforms is known to spur random brief conversations and otherwise maintain relationships—whether workers are remote or together in an office—similar to how water-coolers, cafeterias, and hallways have long functioned.
As with collaboration and learning, there are nearly endless ways to use persistent chat groups to drive engagement and help maintain organizational culture, whether employees are remote, hybrid, or located in one office. Consider "Zoom-fatigue" for example, which arises in response to back-to-back-to-back video meetings all day, every day. Holding virtual happy hours, birthday parties, or other online celebrations to drive engagement, while well-intentioned, can end up being part of the problem. Conducting some of these events synchronously with video, while at other times more asynchronously using just group text chat, offers a potential solution. While it might seem less powerful, an organizational culture in which people enthusiastically participate in group chats can prove fun and perhaps less draining than yet another live video meeting.
Finally, compare persistent chat groups with the rapid expansion of email in the late 1980s / early 1990s. Some didn't understand or want to use it—not seeing how it was going to be such an important communication and collaboration supplement to the methods already available: telephone, faxes, interoffice mail envelopes, and in-person meetings. Email overuse/misuse has of course led to some issues to deal with, and the same will be true for this feature of Slack, Teams, etc. But in order to improve productivity, collaboration, culture, and more going forward, the benefits that come from purposefully implementing persistent chat groups needs to be one of many positive lessons that COVID-19 has taught our organizations.
How are you using persistent chat groups at your organization? What business value have you found for collaboration, learning, onboarding, inclusion and belonging, engagement and culture, or in other ways? Send me an email at thomas.stone@i4cp.com and let me know.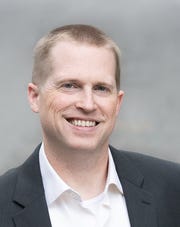 Tom is a Senior Research Analyst at i4cp, with over two decades of experience as a writer, researcher, and speaker in the learning and development and broader human capital industry. He is also author of multiple books, including co-authoring Interact and Engage! 75+ Activities for Virtual Training, Meetings, and Webinars (second edition from ATD Press, 2022).