Why Aren't You Training Your Virtual Leaders?
Virtual workers are more prevalent today than ever before. While its common to think of virtual workers as those working from home, the reality is that many managers oversee virtual teams spread across multiple office locations and geographies, oversee a combination of on-premise employees and remote workers, or are themselves virtual while their team is co-located.
While virtual teams and their varied makeups have become commonplace, there is one glaring omission in this equation in most organizations worldwide: virtual leadership training.
i4cp has noted for years the importance—and dearth of—virtual leadership skills. The report Global Leadership Development: Preparing Leaders for a Globalized Market , co-published with the American Management Association, identified the need to teach virtual leadership abilities as one of the 10 most-needed skills not included in most global leadership development programs. Later, i4cp's research on the evolution of work found an increasing, cross-generational demand for workplace flexibility, e.g., moving the work to the worker, instead of moving the worker to the work. Connect this desire for flexibility with another consistent i4cp research finding—that work is becoming increasingly collaborative and team-centric, and influence is more critical than traditional command and control structures—and you can see a clear need for focused attention on virtual leadership.
Virtual teams are everywhere, but virtual leaders are not considered effective
With that as a backdrop, i4cp fielded a survey this summer on the topic of virtual leadership. Unsurprisingly, 98% of organizations have leaders who manage virtual teams. With virtual teams so prevalent, you might expect most leaders to be adept at managing virtually. However, only 30% of survey respondents indicated as much. While the result was a bit higher (45%) for high-performance organizations, it is clear there is room for improvement in all organizations across a variety of necessary skills.
And while those necessary skills often overlap with traditional leadership, certain skills are more important for leading virtually:
Digital Fluency (77% indicated more important for virtual leaders)

Developing a sense of team unity (72%)

Motivating and engaging employees (65%)

Facilitating collaboration (63%)

Helping employees establish strong networks (59%)

Building relationships with employees (56%)

Cultural agility, i.e., awareness of other cultures and how to avoid communication pitfalls (53%)

Virtual leaders absolutely need digital fluency to leverage various forms of technology to communicate with their team members. Many rely on instant messaging and collaboration platforms such as Slack, Teams, and Skype, as well as web conferencing platforms like WebEx, Adobe Connect, and Zoom.
Other skills are important when you can't be in the same room with team members every day. Developing team unity, motivating/engaging employees, and facilitating collaboration are important skills for any leader, but can be challenging to achieve remotely. The need to build relationships and help virtual team members establish strong networks is not always easy, nor is mastering cultural agility, since many virtual teams are located across the globe.
Lack of training is the top barrier to developing virtual leaders
While most would agree that virtual leaders need at least somewhat different skills and capabilities than their traditional counterparts, there are several impediments hindering their effectiveness. We found there were five barriers in particular:
Lack of training in leading virtual teams (66%)

Lack of knowledge or models of success (65%)

Overcoming distance or time zone differences (59%)

Overcoming cultural differences due to geographies (49%)

Leaders lack trust that work actually gets done (48%)

With two-thirds of survey respondents indicating that a lack of training is a barrier inhibiting better outcomes in leading virtual teams, it was striking to see that only 29% of survey respondents (8% from low-performing organizations) indicated that their organizations offer training on how to lead virtual teams/employees. A mere 16% indicate they plan to add virtual leadership training to their curriculum in the next 12 months.
"Learning & development leaders need to focus on the glaring need for virtual leadership training," said Kevin Oakes, CEO of i4cp and a thought leader in the learning community. "Virtual leadership training is not that complex, but it simply is ignored in most companies. While certain topics like cultural sensitivity should be part of these curriculums, it should also involve leaders as teachers, and over time organizations should catalogue practices that any new leader of virtual team members can adopt in order to be more effective."
It's a certainty that remote work will continue to increase in the future. Organizations must stop ignoring the unique nuances of leading virtually and focus on specific training and tools to help all managers maximize team effectiveness.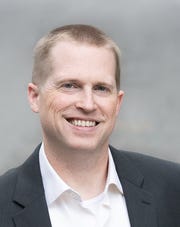 Tom is a Senior Research Analyst at i4cp, with over two decades of experience as a writer, researcher, and speaker in the learning and development and broader human capital industry. He is also author of multiple books, including co-authoring Interact and Engage! 75+ Activities for Virtual Training, Meetings, and Webinars (second edition from ATD Press, 2022).